Take a Ride Through Lil Nas X's Montero Album, Featuring Megan Thee Stallion, Doja Cat, and More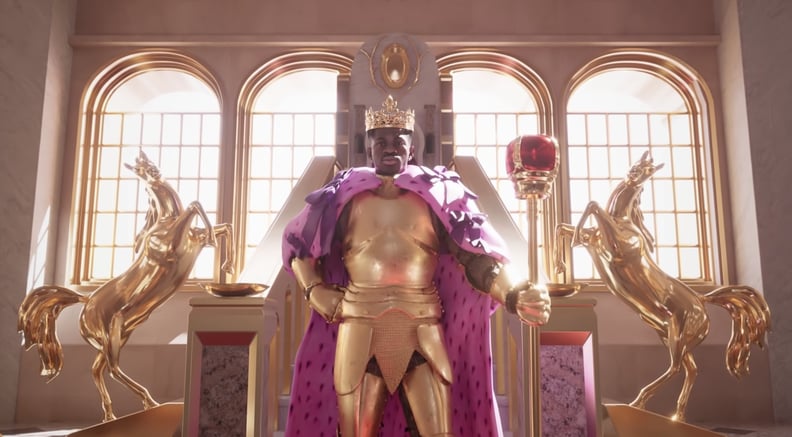 YouTube | Lil Nas X
YouTube | Lil Nas X
After unveiling the Marvel-themed trailer for Montero in June, Lil Nas X's debut album finally arrived on Sept. 17. The songs include recent singles like "Industry Baby" and "Montero (Call Me by Your Name)," as well as collaborations with artists like Megan Thee Stallion, Elton John, Doja Cat, Jack Harlow, and Miley Cyrus. The album is executive produced by Take a Daytrip duo Denzel Baptiste and David Biral, which is a lot to be excited about. "Nas bringing us on to executive produce this album has changed our lives forever," they wrote on Instagram alongside the trailer.
In addition to the trailer, Lil Nas X did a pregnancy-themed photo shoot to celebrate the album and he created a "baby registry" for fans to donate to a series of charities, including Transinclusive Group, The Bail Project, Bros in Convo, and more. While Lil Nas X has blessed us with a handful of singles, Montero is his debut album and his first major release since the 7 EP in 2019. Listen to Montero ahead.
01
"Montero (Call Me By Your Name)"
03
"Industry Baby" With Jack Harlow
07
"One of Me" feat. Elton John
09
"Dolla Sign Slime" feat. Megan Thee Stallion
15
"Am I Dreaming" feat. Miley Cyrus