Saoirse Ronan and Timothée Chalamet Come of Age in the Little Women Trailer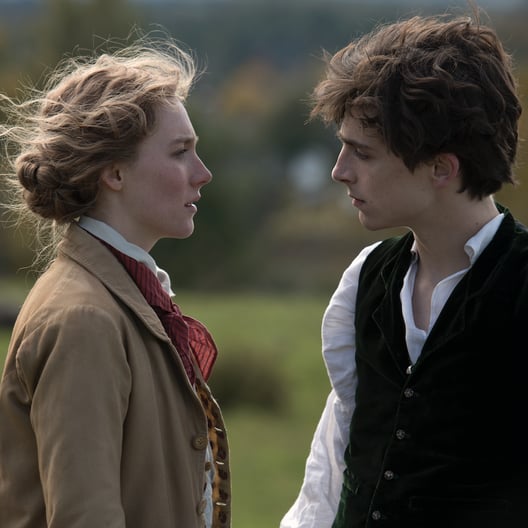 Fresh off of her Oscar-nominated directorial debut, Lady Bird, Greta Gerwig has dusted off a true favorite: a new adaptation of Louisa May Alcott's Little Women. Judging from the first trailer for the film, due out on Christmas Day, we're in for an instant classic.
Just as in the seminal 1868 novel, the film follows four sisters — Amy, Jo, Beth, and Meg — who live with their mother, Marmee March (Laura Dern), in Massachusetts during the Civil War era, played by Florence Pugh, Saoirse Ronan, Eliza Scanlen, and Emma Watson, respectively. Since their funds have dwindled and their father is away at war, the girls come of age together while experiencing life's highs and lows — love and loss, success and failure, birth and death.
The novel has been adapted for film six times, as well as having inspired TV musicals, plays, and even operas (most recently a PBS series starring Stranger Things actress Maya Hawke). This is by far the most A-list cast assembled in a while, which not only includes the star-studded March family but also Meryl Streep as Josephine, Timothée Chalamet as Laurie, and James Norton as John Brooke.
Once you're done watching the Little Women trailer, keep scrolling to see all the gorgeous photos the studio has released for the film!
Watch the trailer for Little Women!