Why Are People Fixated on Zendaya's Age in Malcolm & Marie?
Here's Why the Malcolm & Marie Age Gap Discourse Needs to Stop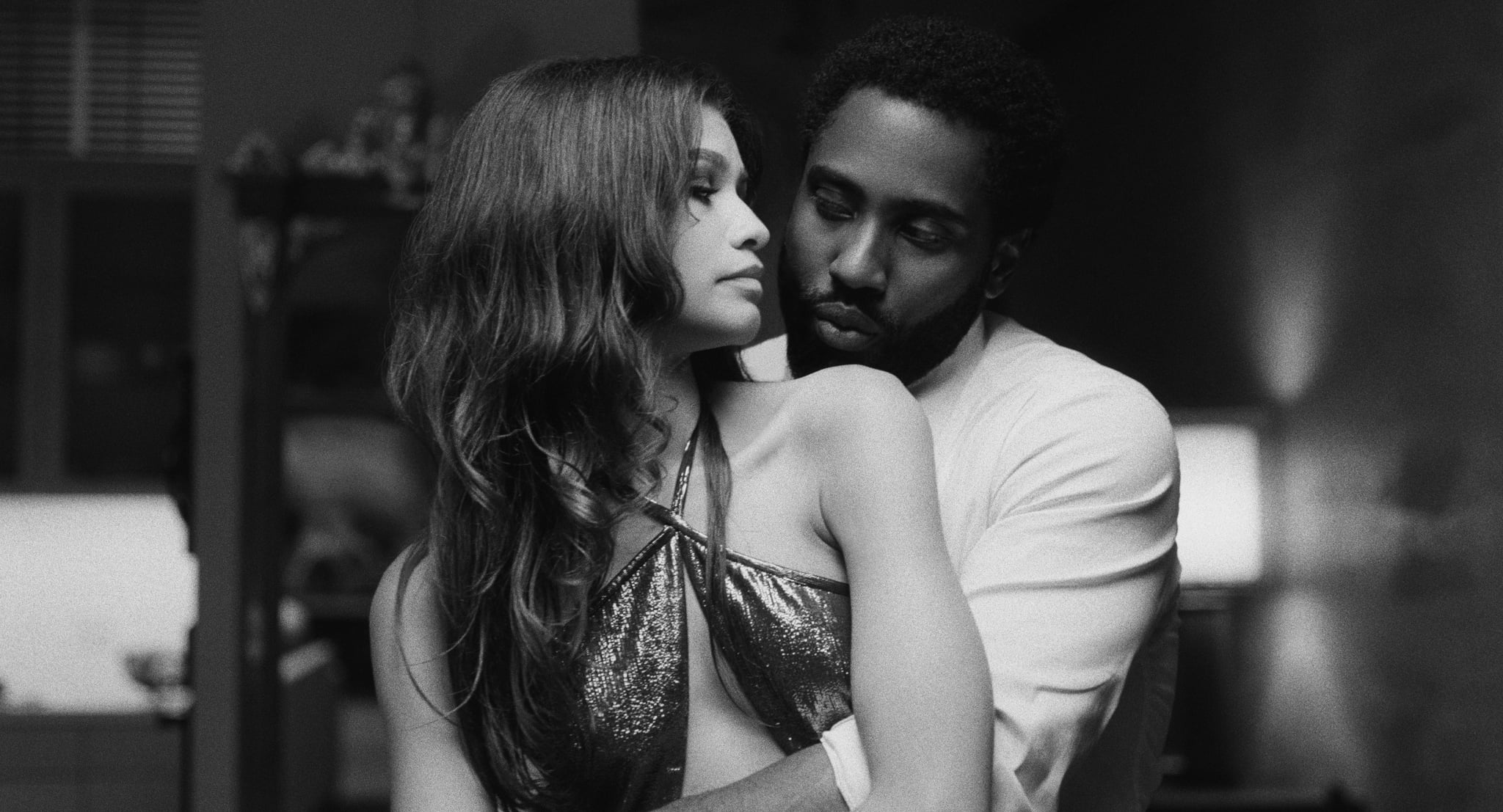 Image Source: Netflix
Ever since Netflix's Malcolm & Marie was announced back in July 2020, there has been a lot of discourse surrounding the age gap between the film's stars Zendaya and John David Washington. Here's the thing though: this gap between 24-year-old Zendaya and 36-year-old Washington — 12 years in total — isn't unheard of in Hollywood.

It isn't even the most drastic we've seen; there was a whopping 52 year age gap between Ruth Gordon and Bud Cort in 1971's Harold and Maude. Margot Robbie was 23 years old when paired with a 39-year-old Leonardo DiCaprio for The Wolf of Wall Street. WandaVision's Elizabeth Olsen is 31, while Paul Bettany is 49. So, this begs the question: why are people so fixated on this particular age gap in this particular film? Where was all this age gap outrage when it came to the romance between Zendaya and Zac Efron's characters in 2017's The Greatest Showman? Zendaya was even younger then, and Efron is only three years younger than Washington. Is it because Efron looks younger than Washington? Or is it that both Zendaya and Washington are Black that is the real issue?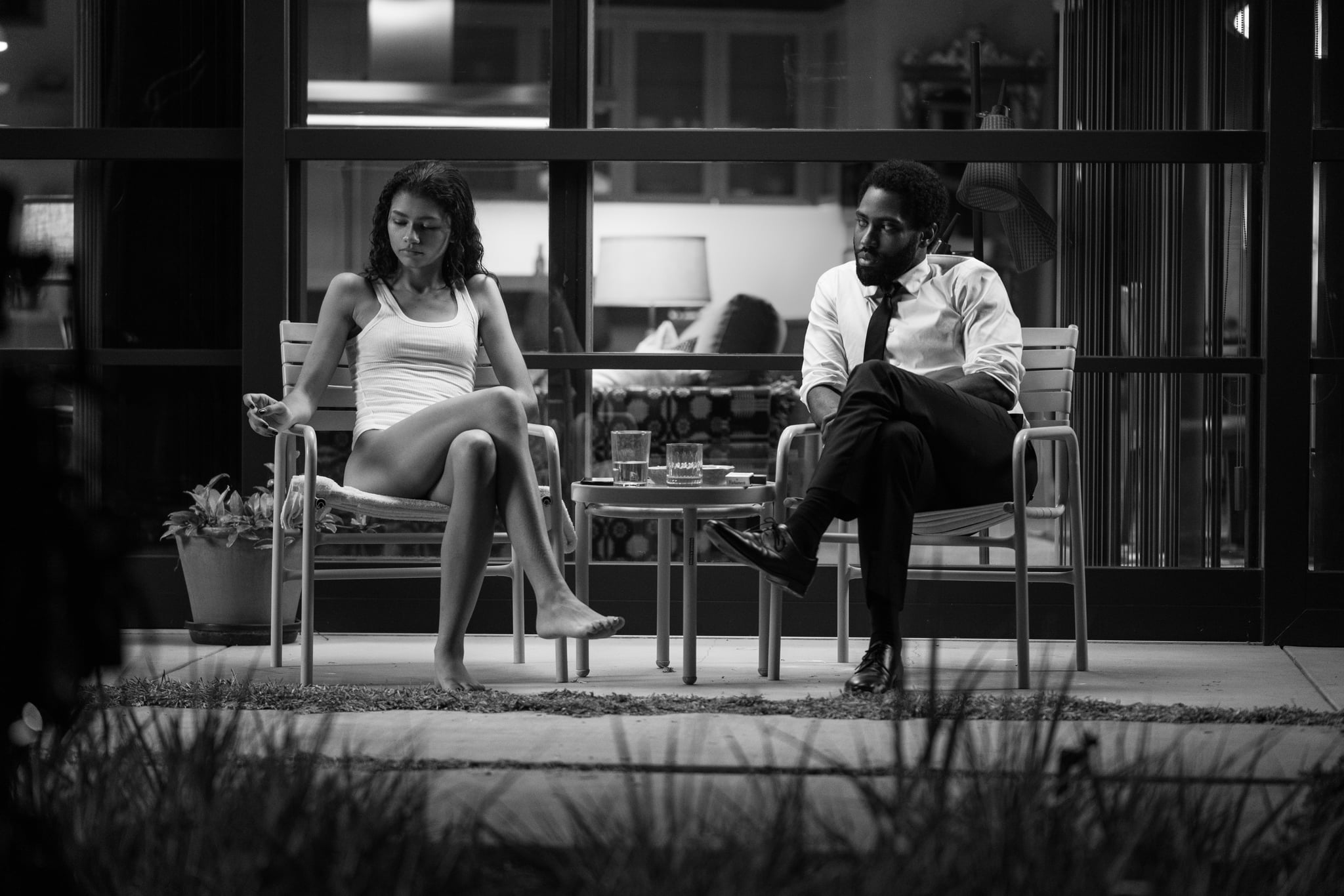 Image Source: Netflix
Neither Robbie and DiCaprio nor Olsen and Bettany were forced to make statements defending their reasoning for taking their roles, but Zendaya and Washington were not as fortunate. "I've played a 16-year-old since I was 16," Zendaya told E! Online about the controversy. "It's like watching, I guess, your younger sibling now, you know, they're grown . . . So it's hard for people to wrap around the idea that I am grown in real life." Washington was even forced to defend his costar's acting chops. "What I'm really excited for people to see when the film is released — they're going to see how mature she is in this role. We're talking about versatility, and Sam and Zendaya brought both," he said to Today.

What people need to get it through their heads, is that child stars won't always stay children. Eventually, they grow up and either quit acting or move on to more suitable adult roles. And that's exactly what Zendaya does with the role of Marie. What's even more frustrating about people's issue with the age gap in Malcolm & Marie is that most detractors have been making comments without having seen the film. At the crux of Malcolm & Marie's story is a relationship built on a power imbalance, which actually lends itself to the age gap in this film — something many of its counterparts cannot attest to.

If you have an issue with this casting, you should take issue with most age gaps between film stars, as Hollywood seems hellbent on gatekeeping older women from playing romantic counterparts to men their own age. Age gaps are nothing new in film, and issues with Zendaya and Washington's onscreen relationship won't be the last to be critiqued. What people need to realize is that Zendaya is an adult, her character is an adult, and the relationship Malcolm and Marie have in the film, while toxic, is consensual.