Malia Obama Is a Writer For Donald Glover's Amazon Series
Donald Glover Says Malia Obama's "Writing Style Is Great"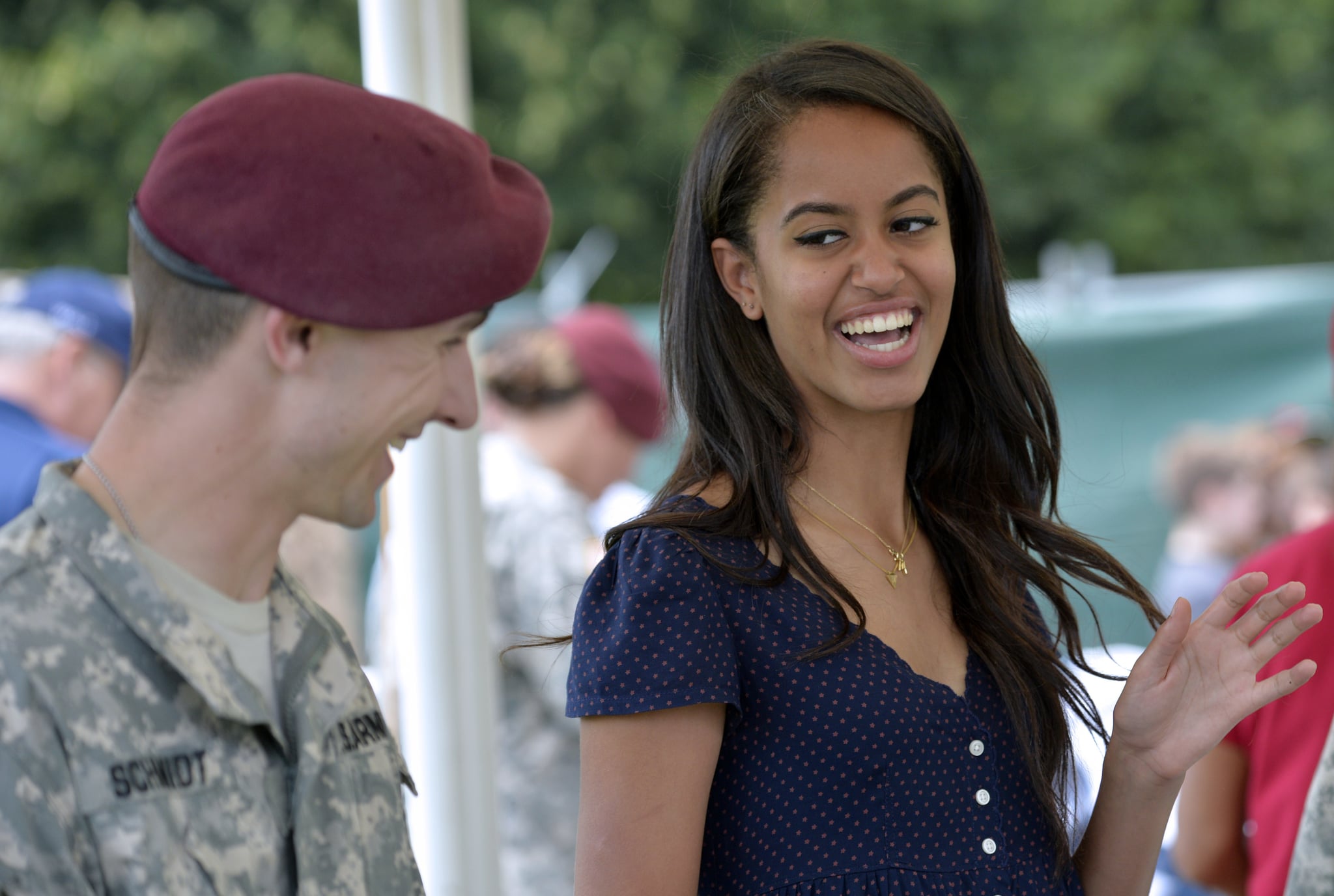 In February 2021, The Hollywood Reporter disclosed that Donald Glover had exited his pact with FX for a multiple-year deal with Amazon. This deal will see Glover executive producing a number of projects for the streamer, including one called "Hive," which has already begun staffing a writers' room that includes none other than Malia Obama. "Hive" is rumored to feature a Beyoncé-like figure and come from the mind of "Watchmen"'s Janine Nabers.
In a recent interview with Variety, Glover described Obama as "somebody who's gonna have really good things coming soon" before adding that her "writing style is great." Glover's brother and collaborator, Stephen, echoed the same sentiments, saying, "Donald always says perspective is important, and people with different perspectives are important for a writers' room. And for sure, [Malia] definitely has a unique perspective on everything. So we wanted to hear her stories and have her work with us. Listening to her stories and having her involved really gave us a lot of good ideas."
This isn't Obama's first job in the entertainment industry. In 2014, she served as a production assistant on "Extant," with star Halle Berry saying on "Watch What Happens Live," "She was down to do whatever a PA is asked to do, and I had wild respect for her for that. Everybody couldn't really see her as a PA, although she tried and tried to be one. We just couldn't really see her as one, but to her credit, she tried very hard to be one." She then went on to intern for HBO's "Girls" in 2015, where she was trained to do the work of a writer's assistant.