Marvel Studios's Chadwick Boseman Birthday Tribute Video
Marvel Unveils New Black Panther Opening Credits in Honor of Chadwick Boseman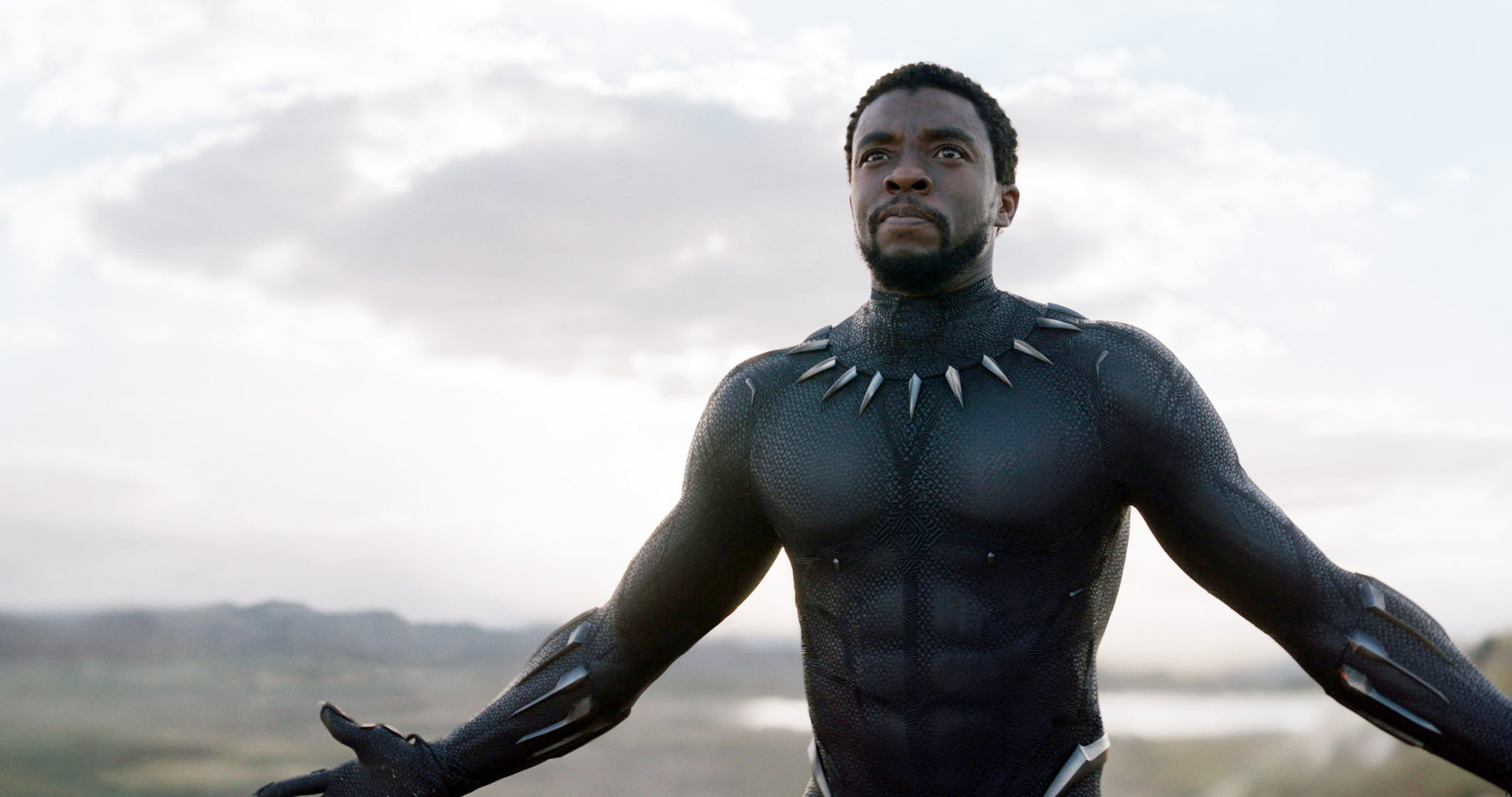 Image Source: Everett Collection
Marvel Studios is paying homage to Chadwick Boseman on what would have been the actor's 44th birthday. On Nov. 29, the production company unveiled a special rendition of Marvel's archetypal opening credits solely dedicated to the late star. The updated segment features the page-turning comic book progression with photos and footage from Boseman's appearances in Captain America: Civil War, Black Panther, Avengers: Infinity War, and Avengers: Endgame. "Long live the King. #WakandaForever," the studio wrote alongside the clip on Instagram. The new sequence is now the official opening for Black Panther, which fans can stream on Disney+.
Sadly, Boseman died in August after a four-year battle with colon cancer. Many of his fellow Marvel stars and colleagues honored him with heartfelt eulogies, namely Black Panther director Ryan Coogler. "I had no doubt that he would live on and continue to bless us with more," Coogler wrote. "But it is with a heavy heart and a sense of deep gratitude to have ever been in his presence, that I have to reckon with the fact that Chad is an ancestor now. And I know that he will watch over us, until we meet again."
The Hollywood Reporter recently confirmed that Black Panther 2 will begin filming in July 2021, though it's unknown how they will address Boseman's passing. The film is still slated to release on May 6, 2022. Watch Marvel Studios's birthday tribute to Boseman ahead.