3 Enchanting Reasons Matilda Is Even More Magical If You Watch It as an Adult
My love for reading predates my passion for just about anything, and while pages upon pages of fantasies and magical adventures have entered my life over the years, none have stuck with me in the same way as Matilda. At six and a half years old, this enchanting little girl could control the world around her with the wink of an eye or the wave of a finger and she quickly became my role model. Even moreso than the book by Roald Dahl, the 1996 movie made magic a reality in my mind, and there was nothing I wanted more than to accompany Matilda on a trip to the library or help her break into Miss Trunchbull's (Pam Ferris) house to steal back Miss Honey's (Embeth Davidtz) Lissy doll.
Now, as an adult, I find it impossible to think that I could ever truly outgrow my connection to Matilda (Mara Wilson) or her magical ways. If anything, watching this incredible film over the last two decades has only further shaped who I am as a person and kept my love for all things fantastical alive, whether they're on a screen, on the pages of a book, or — sometimes — in the world around me. Here are a few reasons why this charming film has stood the test of time nearly 25 years after its release.
01
She's a Strong Female Lead That Knows When to Put Her Foot Down
When you're a kid, adults like Harry Wormwood (Danny Devito) and Miss Trunchbull are all too prevalent. Teachers, family members, and even strangers can treat you like you're lesser than because you're smaller and younger. But seeing Matilda take charge of her situation and assert herself — albeit secretly — by gluing her dad's hat to his head or throwing a newt at the school headmistress with nothing but her mind was encouraging.
I knew I didn't have magical powers like her (though I hoped!), but I also knew that Matilda didn't let anything or anyone push her around once she learned how to control her magic. She could have easily used her powers for evil, but she chose to step in to help those she cared about and only get revenge on those who truly deserved it. She demonstrated that little girls should be taken seriously and that even if you feel small inside, you're just as powerful as anyone else, which is something I've carried with me ever since this movie wormed its way into my heart.
02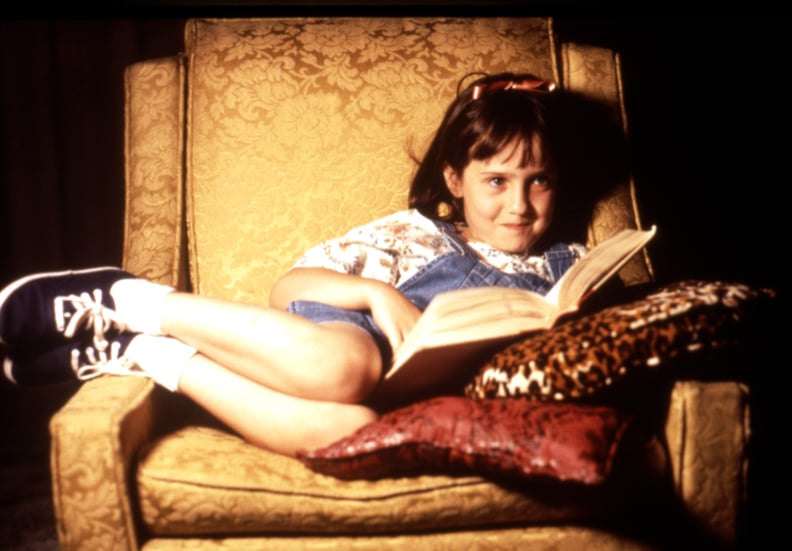 As an Avid Reader, Seeing Her Get Lost in Books Is Its Own Form of Escapism
Reading is one of my greatest passions, which is why I still find it ironic that the Matilda movie still sticks with me more than the Roald Dahl book. Still, there's nothing I love more than sitting down with a well-loved book and letting myself be transported to another world as I turn through the pages. As a shy kid growing up, I used books as my own personal form of escapism, while Matilda used books to escape from the subtle, and not-so-subtle, forms of chaos constantly happening all around her.
In addition to connecting with Matilda's love for literature, I also found myself getting lost in the film and imagining that I could walk alongside her or even be her. I would hum along to the soundtrack, picture the characters popping up in my everyday life, and imagine what I would do if I had her magical powers. In that way, I was able to escape from my own world and experience the magic of this childhood classic on a deep and almost palpable level, just as if I were reading it off the pages of a book.
03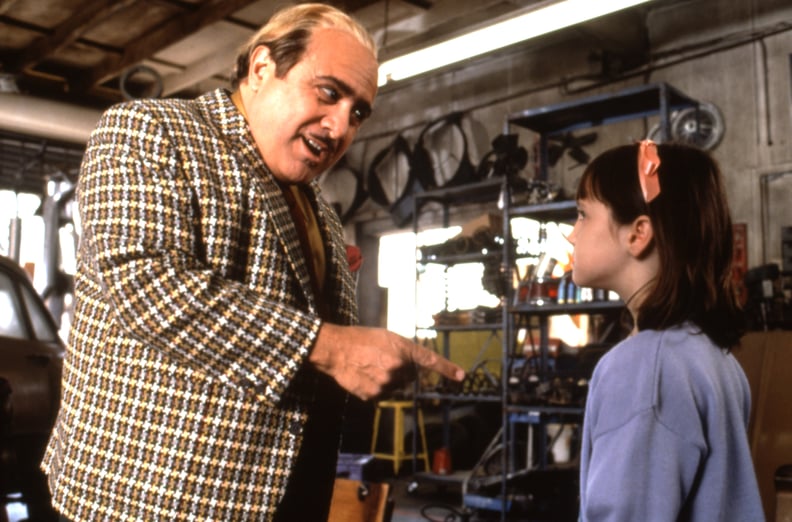 The Coolest Thing About Her Isn't Even Her Magical Powers — It's Her Confidence
As many times as I've attempted to levitate a cereal spoon with my mind or turn on a lamp by pointing at it, I admire one thing about Matilda far more than her magic: her confidence. As a child, seeing Matilda chase after what she believes in and take risks to help the people she loves inspired me to step out of my comfort zone.
Now that I'm an adult, seeing this little girl hold onto hope even when she isn't sure what might go wrong has inspired a willingness in me to trust my instincts and take charge when it means I can help those around me. Over the years, Matilda has indirectly inspired me to take more than a few leaps of faith, and that's a kind of magic in itself.