The Object Matthew McConaughey Stole From the Magic Mike Set Will Make You Cry-Laugh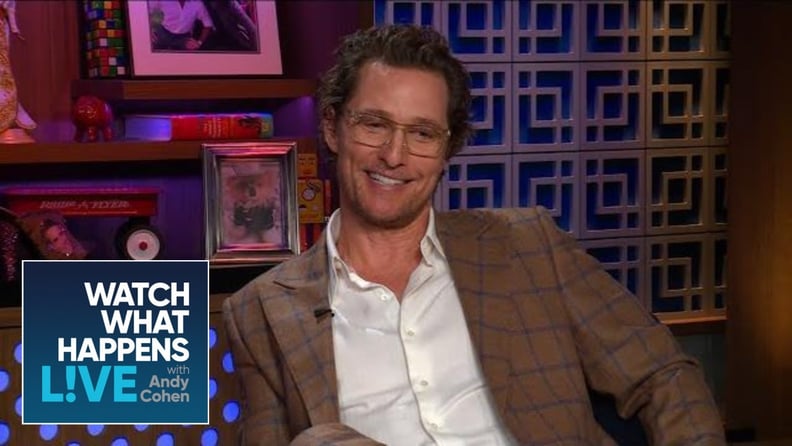 Magic Mike is truly the gift that just keeps on giving. The 2012 film spawned a sequel, a steamy live experience, and a Broadway musical, and now it's led us to this moment. The moment where we get to watch Matthew McConaughey learn what "manscaping" is (how on earth that escaped his knowledge in all his 49 years, I don't know) and reveal that of course he stole thongs from the Magic Mike set after his performance in the first film.
For those who forgot, McConaughey played Dallas, the charismatic owner of the Xquisite Strip Club in Tampa where all the men danced. His role had some iconic scenes, most notably the first scene of the movie when he explains "The Rules." So when a caller on Watch What Happens Live With Andy Cohen asked if he took anything, McConaughey said unabashedly, "That was my rattlesnake thong. Nobody needed to be wearing it after me." So that's that on that, caller! You can keep reading for a quick refresher on that particular thong and to check out McConaughey in all his Dallas glory.
McConaughey in All His Magic Mike Glory