Keri Russell's Reaction to Matthew Rhys's Hilarious Emmys Speech Was Absolutely Priceless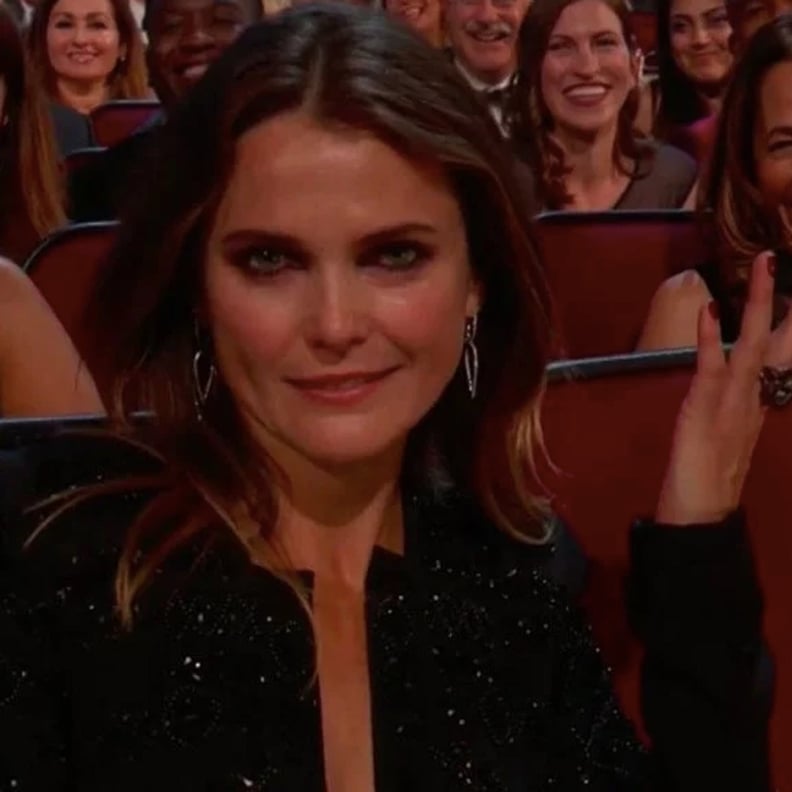 Not only did Matthew Rhys look incredibly dapper on the Emmys red carpet, but he also took home a win! The actor nabbed the Emmy for outstanding lead actor in a drama series for his role as Philip Jennings in The Americans, which marked his first Emmys win (and just in time, since The Americans aired its series finale in May). Rhys was nominated alongside Jason Bateman for Ozark, Sterling K. Brown for This Is Us, Ed Harris for Westworld, Milo Ventimiglia for This Is Us, and Jeffrey Wright for Westworld.
After thanking the cast and crew of the FX spy drama, he thanked the network and his longtime girlfriend and costar, Keri Russell. "Thank you FX, thank you Amblin, and finally, to the woman who truly got me this award, who just stands in front of me every day and puts up with me. . . . I don't have the words, I don't have the time . . . to do you justice." He also playfully noted that Russell forbade him from proposing to her the way Glenn Weiss did earlier on in the show. ("[She said,] 'If you propose to me, I'll punch you clean in the mouth.'")
Best couple ever? Yep. Watch his speech above!
70th Emmy Awards: Matthew Rhys Wins For Outstanding Lead Actor In A Drama Series