Megan Thee Stallion, Future Release Pressurelicious Song
Megan Thee Stallion Teams Up With Future For "Pressurelicious" Collab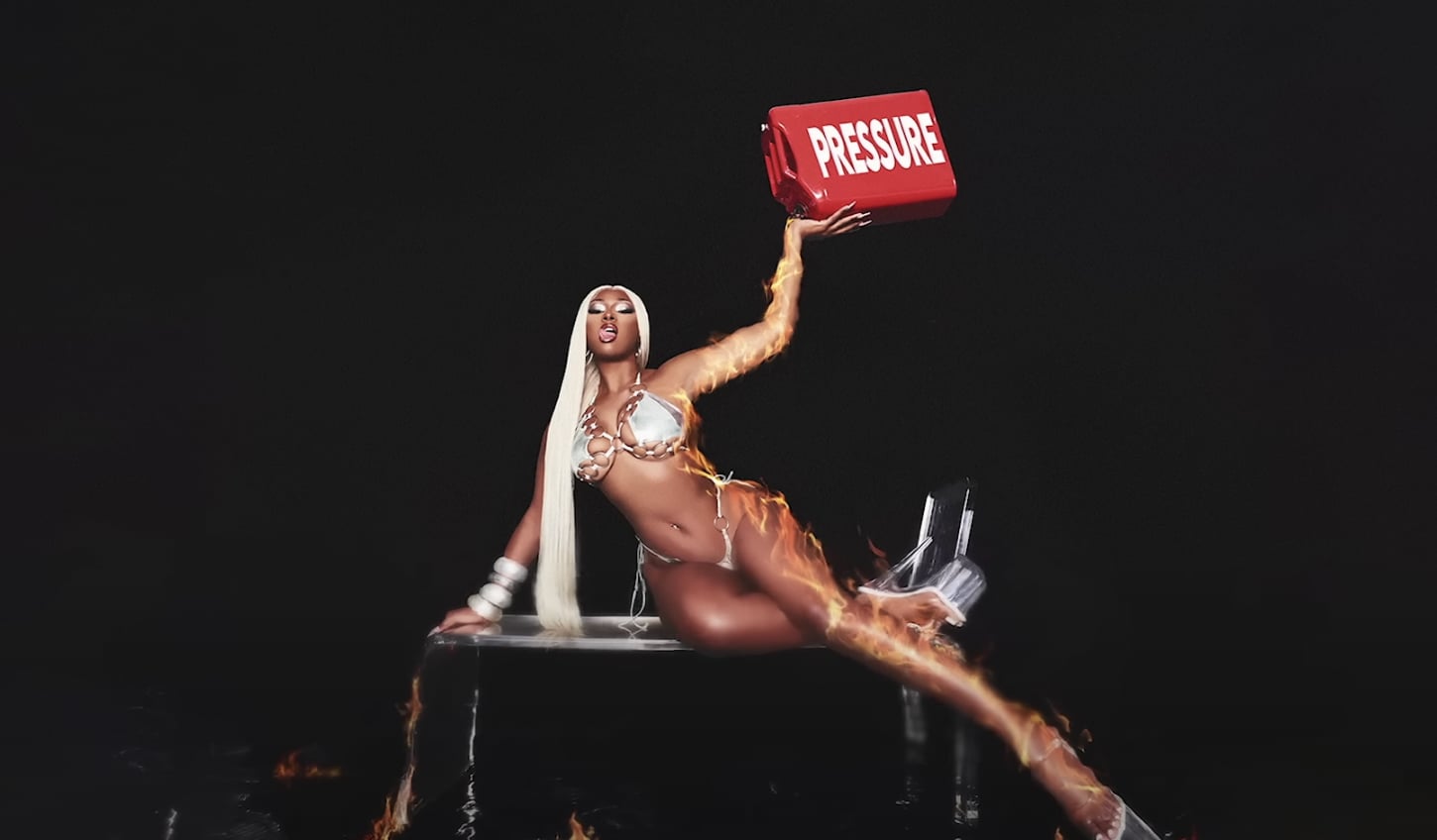 Image Source: YouTube user Megan Thee Stallion
Megan Thee Stallion and Future's "Pressurelicious" collaboration has finally arrived. On July 20, the Houston rapper tweeted the track's July 22 release date, along with its sultry cover art. Megan previously teased the joint song to Rolling Stone for her July/August cover story. The outlet, which previewed the "fun" collaboration, described it as having a "dark and intense" beat with "cool and sexy" raps from Megan.
"I'm stompin' on hoes so motherf*ckin' hard I'm knockin' out Mario tokens! / Your b*tch, she regular (Yeah), I'm hot, be careful (Ha, tss, ha) / She average (Yeah), I'm pressure, yeah (I'm pressure)," Megan spits on "Pressurelicious" before trading bars with Future.
The "Plan B" artist raved about her collaborator to Rolling Stone and jokingly said, "He just so f*cking ratchet!" She added: "He is unapologetically himself. I appreciate that about anybody who gets up and has to do anything in the public eye. Anybody who has to read about their life online every day and deal with so many energies and can put it out into their music and do it gracefully, I feel like you deserve your flowers."
"Pressurelicious" is one of many tracks that will appear on Megan's yet-to-be-titled sophomore album. The Grammy-winning star hasn't set a release date just yet, but her new single could be a sign that it's coming soon. Listen to "Pressurelicious" ahead.