Meghan Trainor Shows Off Baby Bump at 18 Weeks Pregnanct
Meghan Trainor Celebrates Being "Halfway There" in Second Pregnancy With Bump Video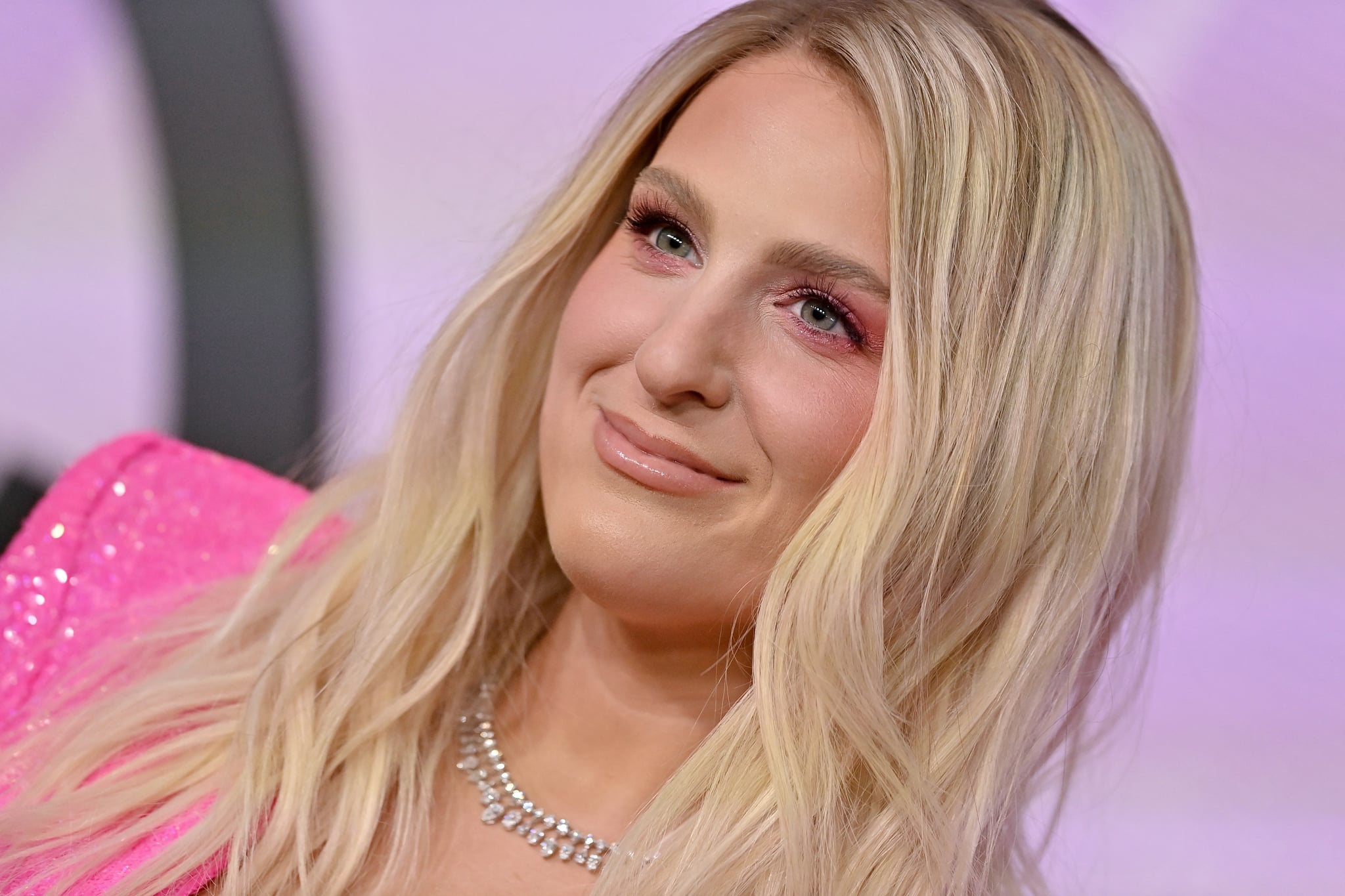 Image Source: Getty / Axelle / Bauer-Griffin
Meghan Trainor is halfway through her second pregnancy — and showing off her changing figure. On Jan. 29, a day after teasing a "secret" on TikTok, the pop star announced that she and her husband Daryl Sabara are expecting their second child together this summer. "I'm pregnant," she exclaimed in a "Today" show interview that day, adding, "It was the best surprise." The couple does know the sex of the baby, but Trainor said they are "saving it for TikTok." Reps for Trainer did not respond to POPSUGAR's initial request for comment.
In her latest pregnancy-focused video on Feb. 9, Trainor danced to "The Baby Momma Dance" song with pal Chris Olsen and her first child, Riley, who was born in February 2021. Rubbing her growing bump in the video, Trainor wrote in the caption, "Never did this one when I was pregnant with Riley. HOW AM I ALREADY ALMOST HALF WAY THERE? #18weekspregnant #secondtrimester."
Trainor and Sabara married in December 2018 in an intimate backyard ceremony at their Los Angeles home.
During her "Today" appearance, Trainor also announced that she wrote a book about her pregnancy with Riley. Slated for an April 25 release, Trainor hopes "Dear Future Mama" will help expectant mothers navigate the isolation and uncertainty that may come with pregnancy. "When I was pregnant, I felt very alone," Trainor said.
In addition to being diagnosed with gestational diabetes, Trainor was pregnant at the start of the pandemic. "I didn't have any friends that were pregnant with me, and I just remember being like, 'I don't want anyone else to feel like that,'" she said. "So now I can be your future bestie and I can help you and tell you all my TMI details of my pregnancy and how crazy it was."