Aladdin Made $1 Billion in the Box Office, and Yet, Mena Massoud Can't Get an Audition
Despite leading a major live-action adaptation that would eventually surpass $1 billion in the box office, Mena Massoud is still having a hard time getting auditions. "I'm kind of tired of staying quiet about it," the 28-year-old actor said in a candid interview with The Daily Beast, before admitting he hadn't landed a single audition since Aladdin was released in May. He later added, "The big truth is I haven't really seen a big anything from it."
"I'm kind of tired of staying quiet about it."
Massoud went on to explain, "People have these ideas in their head. It's like, I'm sitting here being like, OK, Aladdin just hit $1 billion. Can I at least get an audition? Like I'm not expecting you to be like, here's Batman. But can I just get in the room? Like, can you just give me a chance?" He added, "So it's not always what you think."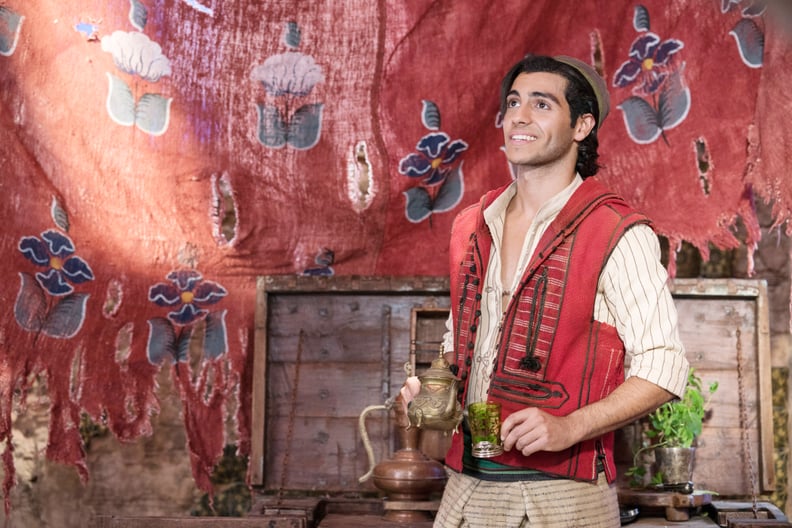 Prior to landing the coveted Disney role, Massoud appeared in several Canadian drama series and a few indie films, including Run This Town about infamous Toronto Mayor Rob Ford. He also had a supporting role on Jack Ryan.
Massoud thinks his youth might factor into why he's been "overlooked and underestimated." He said, "I'm an up and comer in the sense that I've been doing this for 10 years, but to a lot of people, Aladdin's the first thing they've seen me in. So I think I'm going to be viewed that way for a long time. I'm going to have to work at chipping away at that."
Things might be turning around, however: Massoud is set to star alongside Abigail Spencer on Hulu's forthcoming drama Reprisal. In the meantime, he's leaning into being the "wild card" at castings. "In a room of Caucasian guys, a director might be like, OK, let's see, like, two guys who aren't. And maybe they'll be the wild card choice."