Miles Teller's Portfolio Is Stacked With Some Big Cinematic Moments
Is there any role Miles Teller can't play? The actor has done a very impressive job cultivating a full résumé of movies from nearly every genre, making it impossible for fans not to love him — or be unfamiliar with his name. Millennials know Teller from his reoccurring role as Peter in the Divergent franchise. If you love cheesy rom-coms, then you may remember him from "Two Night Stand" or "That Awkward Moment," both of which premiered in 2014.
More recently, he's had a hand in blockbuster titles like "Top Gun: Maverick." All of this to say, Teller is a jack of all trades, which also means his portfolio includes at least one movie everyone will enjoy. Teller's credits list is stacked with some big, cultural cinematic moments; take a peek ahead.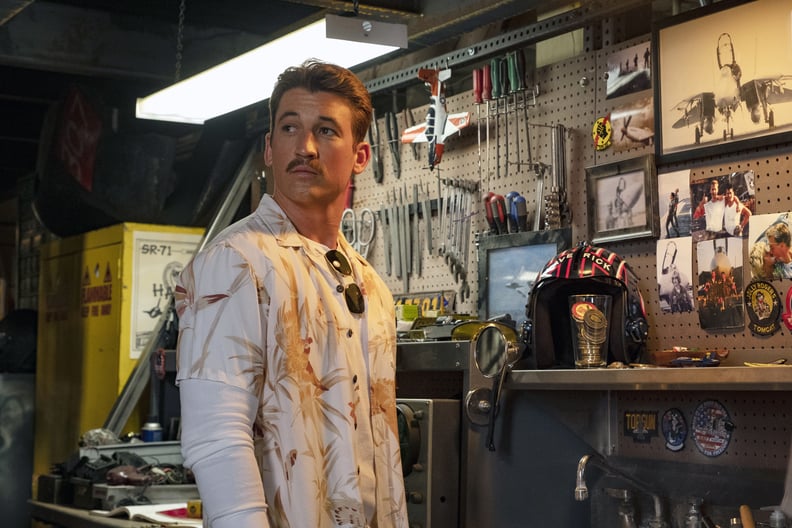 "Top Gun: Maverick"
Pete "Maverick" Mitchell (Tom Cruise) has been serving the Navy as an aviator and test pilot for over 30 years. In this 2022 follow-up to the 1986 classic "Top Gun," Maverick leads a mission training group on a special assignment to disassemble a dangerous threat posed to the Pentagon. Miller portrays Lieutenant Bradley "Rooster" Bradshaw, an aviator in Maverick's training group and the son of his late best friend.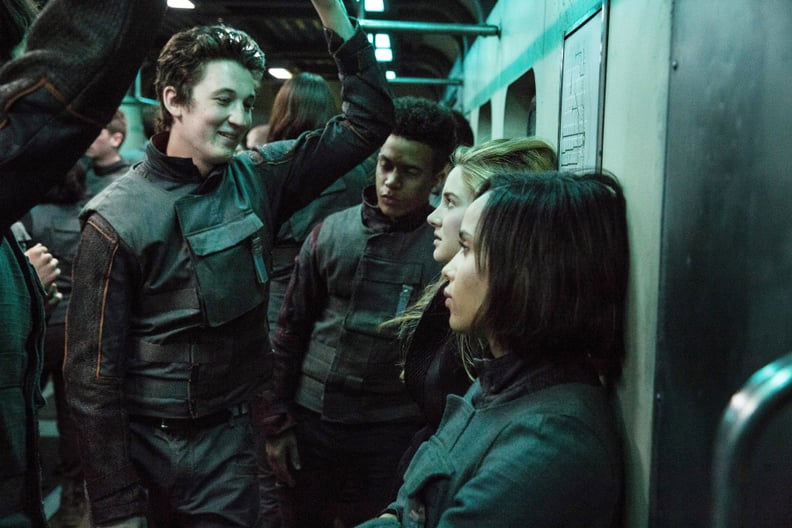 "Divergent"
"Divergent" is set well into the future where society is split into five factions: Abnegation (for those who are selfless), Erudite (for those who are intelligent), Dauntless (for those who are fearless), Candor (for those who are brutally honest), and Amity (for those who are peaceful). The film's protagonist, Tris Prior (Shailene Woodley), chooses Dauntless, because she strives for bravery, adventure, and a little bit of danger. However, when she learns that her true identity is Divergent — this faction includes people who are made up of multiple characteristics from different factions — she's put on the government's hit list. A war ensues when it's made aware that there are Divergents, who are seen as too powerful, among the many factions. Teller plays Peter, who is Dauntless and a frenemy of Tris.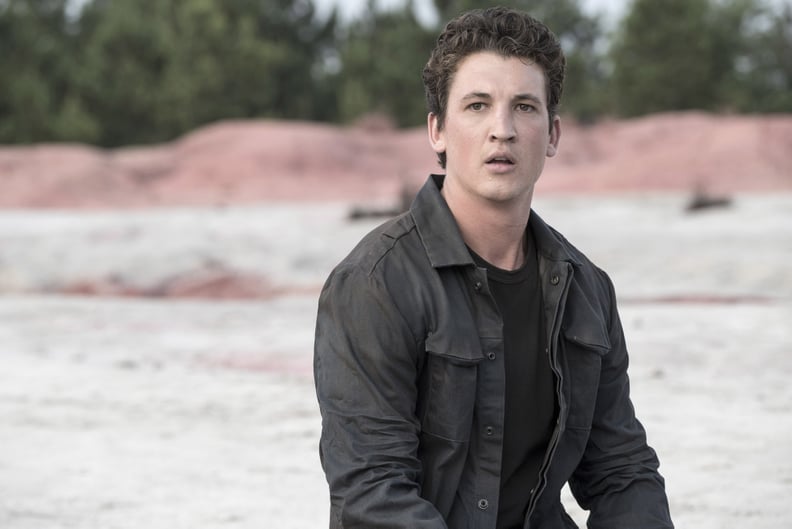 "Insurgent"
In the second movie of the Divergent franchise, Tris and Four (Theo James) nearly escape from Jeanine (Kate Winslet) and her villainous crew and are now on the hunt for shelter, allies, and answers. It's up to them to figure out what the Erudites are plotting behind their glass walls and what it means for the future factions. Peter (Teller) turns on Tris and Four, joining forces with Jeanine.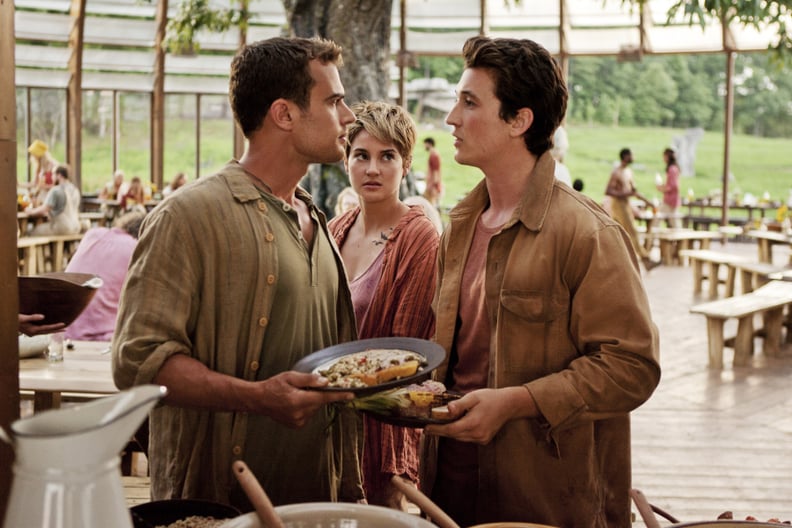 "Allegiant"
After a tumultuous ending in "Insurgent," Peter (Teller) is back on the right side of history alongside Tris and Four. Together, they explore the world that exists beyond the wall. At first, it seems like they've finally found a place they can call home. Then, the truth quickly unveils itself. Their group will have to decipher friend from foe and honesty from deceit as they seek out a way to restore humanity back home.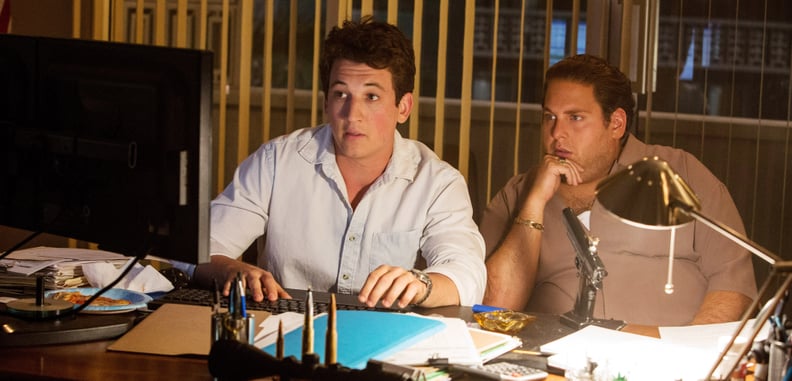 "War Dogs"
Jonah Hill and Teller team up as international arms dealers Efraim Diveroli and David Packouz, respectively, in "War Dogs." The 2016 war comedy sees the childhood friends (and now criminals) helping international businesses bid on US government contracts and top-secret information. As they begin to build their own list of clients and see the fruits of their labor, they strike a deal with Afghan forces worth $300 million. It's a big paycheck, but it'll mean putting everything they have on the line, including their lives.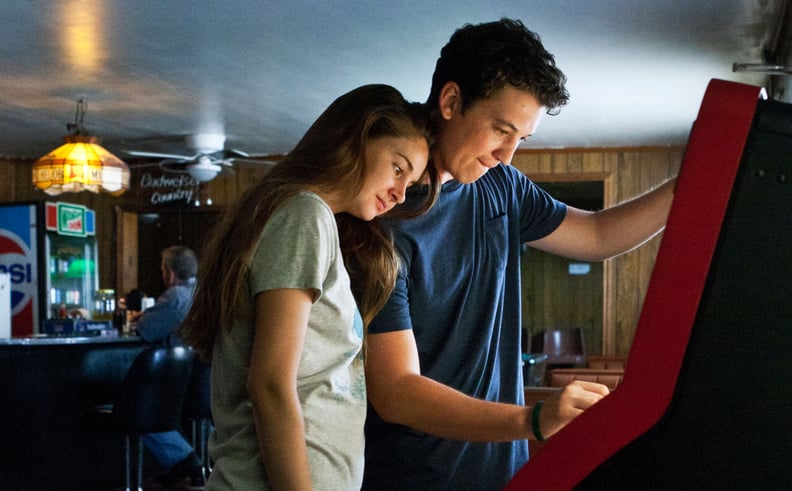 "The Spectacular Now"
High school classmates Sutter (Teller) and Aimee (Woodley) are polar opposites. After a night of partying, Sutter wakes up drunk and confused on a stranger's yard — but not just any stranger. Unlike Sutter, Aimee has never been in a relationship, doesn't party, and has her eyes set on college. The last thing she anticipated was to wake up and find Sutter hungover on her lawn. The more time these two spend together, the more they can't help but fall magically in love.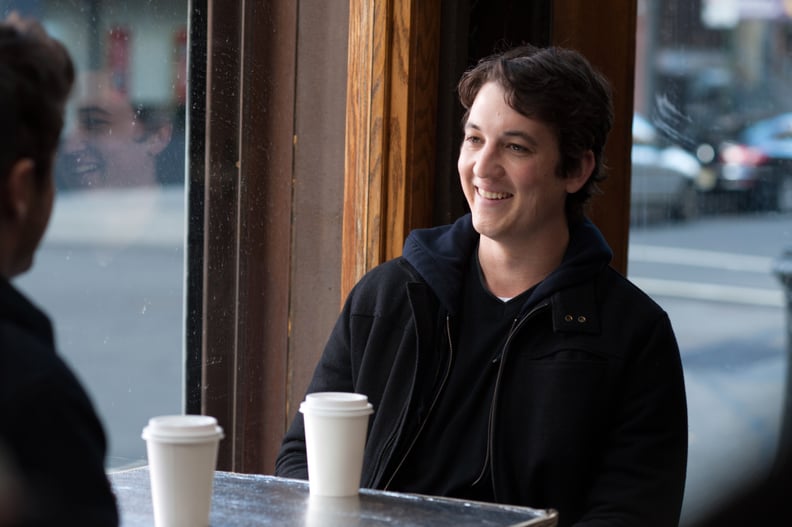 "That Awkward Moment"
Jason (Zac Efron) and Daniel (Teller) are self-proclaimed bachelors. When they discover their best friend Mikey (Michael B. Jordan) is newly single, they welcome him back into their anti-relationship pack with open arms. It's just like old times, grabbing drinks, meeting new people, going home with different people — you know, typical bachelor stuff. Until each of them somehow ends up in a committed relationship and tries to hide it from one another.
"Two Night Stand"
It's been one year since her engagement was called off, and Megan (Lio Tipton) is ready to put herself back out there. Naturally, it's only her luck that the night she decides to have her first one-night stand, a huge snowstorm rolls in. Consequently, she's snowed in at the guy's (Teller) apartment. Upon realizing Megan won't be able to leave anytime soon, Alec proposes they spend the evening giving each other helpful critiques and suggestions for how to improve in bed.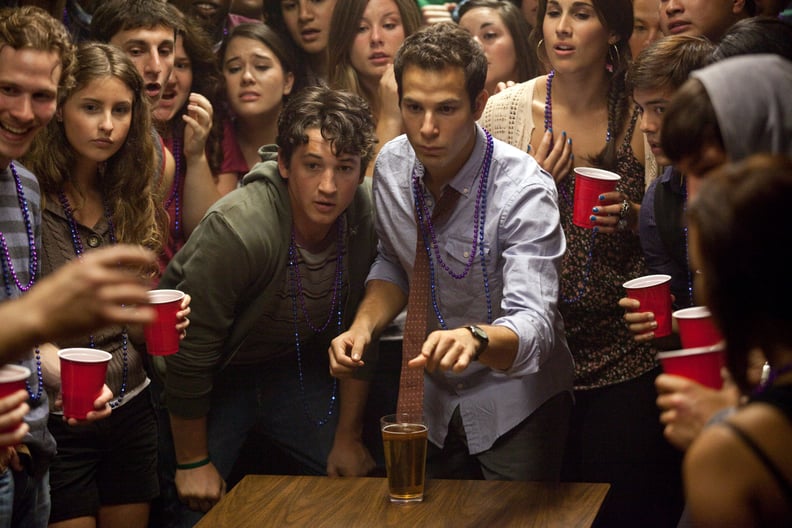 "21 and Over"
"The Hangover" meets "Neighbors" in this college comedy about partygoers Miller (Teller) and Casey (Skylar Astin), who surprise their lifelong friend Jeff Chang (Justin Chon) on his 21st birthday. Jeff has always abided by the rules, gotten straight As, and played it safe, but all that's about to change. Despite his 21st birthday doubling as the eve of his big med-school interview, Jeff agrees to go out with Miller and Casey. Well, you can guess what happens from there.
"Bleed For This"
Inspired by a true story, "Bleed For This" follows Providence boxer Vinny "The Pazmanian Devil" Pazienza (Teller) as he trains to return to the ring one year after a car accident nearly took his life. Doctors told him his career was over and that he may never walk again. With trainer Kevin Rooney's (Aaron Eckhart) help, Vinny will show everyone he still has what it takes to be a world-title champ.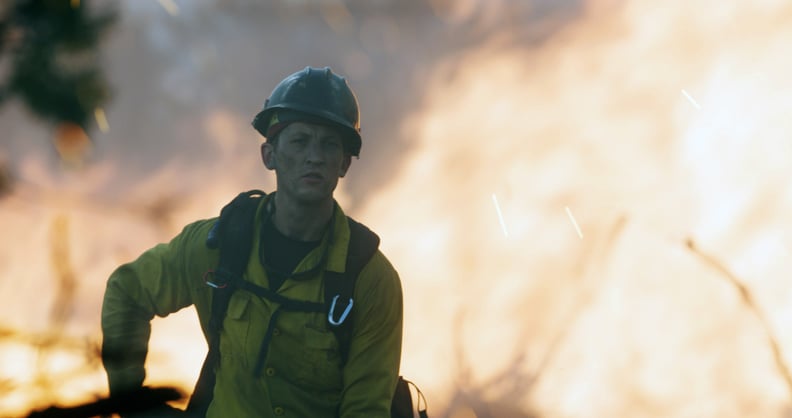 "Only the Brave"
Based on true events, "Only the Brave" follows a group of highly skilled firefighters known as the Granite Mountain Hotshots as they risk their lives to protect their hometown of Yarnell, AZ, from a deadly wildfire. Teller portrays firefighter Brendan McDonough.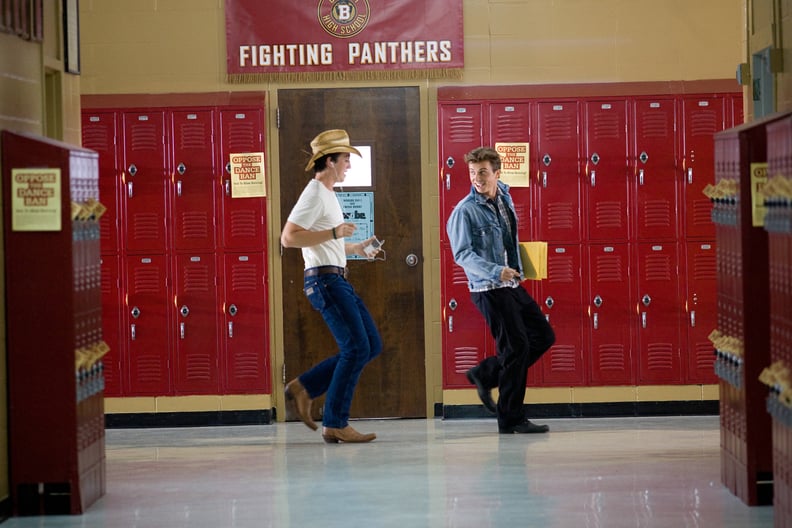 "Footloose"
In this reboot of the 1984 classic, Boston high schooler Ren MacCormack finds himself having a hard time fitting in with the folks of Bomont, a tiny conservative town in the south. When he learns of the town's absurd law ordinance against "fun" music and dancing, he rallies classmates and townspeople to boycott the ban. Teller stars as Willard Hewitt, a local who befriends Ren and teaches him how to line dance.