Murder By the Coast: What Happened to María Dolores Vázquez?
Murder By The Coast: Here's What Happened to María Dolores "Loli" Vázquez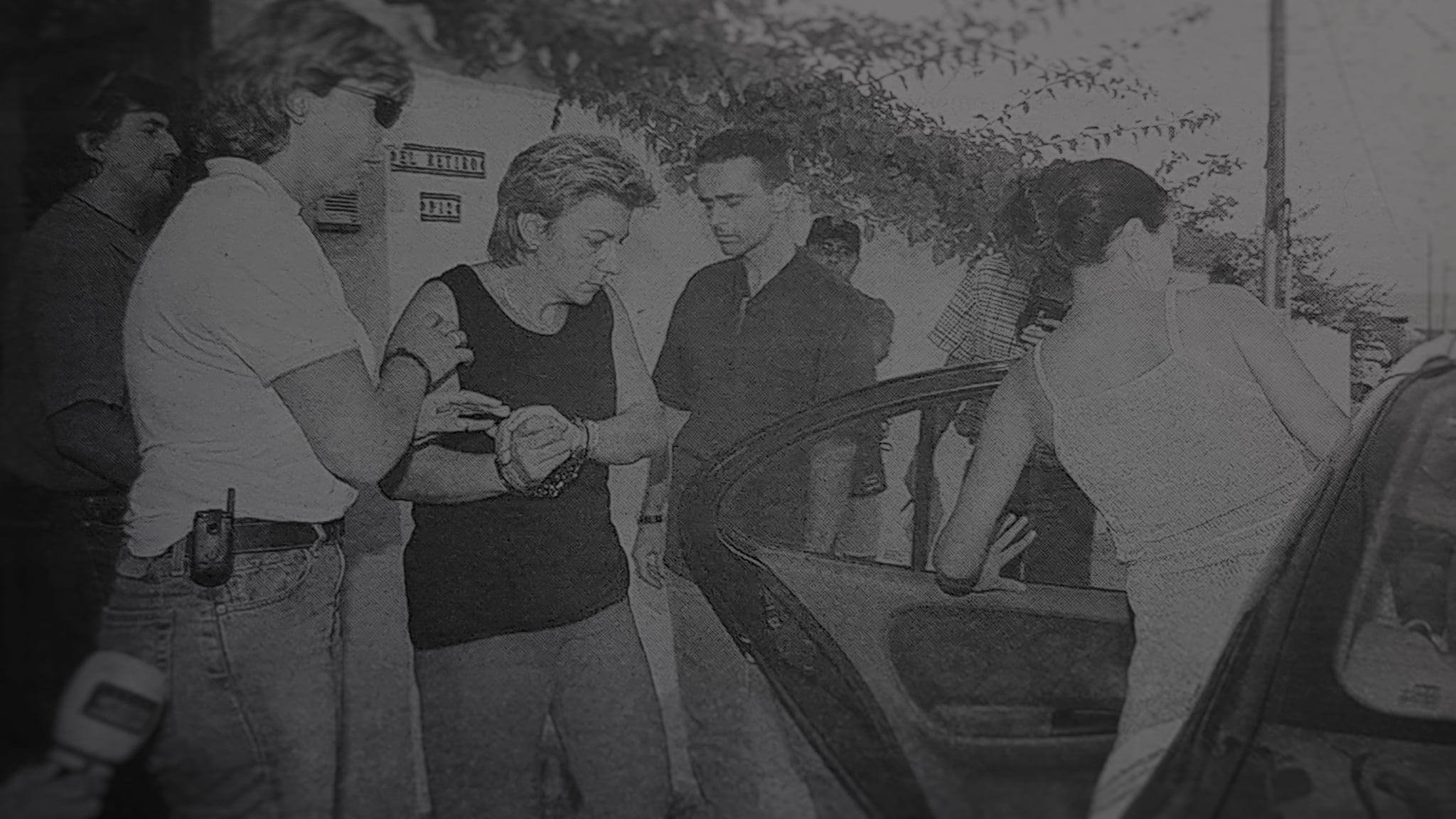 Murder By the Coast, Netflix's latest true-crime offering, breaks down the horrific killing of 19-year-old Rocío Wanninkhof in Spain in 1999. The other major story in the murder documentary follows the relationship between María Dolores "Loli" Vázquez and Alicia Hornos, Wanninkhof's mother. Despite very little evidence tying her to the case, the former became the number one suspect for Wanninkhof's murder. Though no concrete evidence tied Vázquez to the investigation, the media and prosecution team hyped up gossip around her sexuality to make her appear guilty. Vázquez was eventually convicted in 2001 by a jury trial, but the case against her closed after Spanish authorities found Wanninkhof's actual killer.
When Was Vázquez Involved With Alicia Hornos?
For over a decade, Vázquez essentially helped raise Wanninkhof and her siblings, entering a relationship with Hornos in 1982. When Hornos separated from her Dutch husband, she and Vázquez bought a house together, staying as a couple for 11 years — after they split, Vázquez kept the house, and Hornos started a relationship with a man named Juan. By the time detectives tracked down Wanninkhof's body in November 1999, Vázquez and Hornos had been separated for over four years.
How Did the Media Portray Vázquez During Her Trial?
Vázquez became the sole suspect in the Wanninkhof case. That said, there was virtually no physical evidence tying her to the murder — and there was a good amount of collected evidence despite investigators discovering Wanninkhof's body in a severely decomposed state. Detectives found fibers, cigarette stubs, bloodstains, and tire tracks — none of which incriminated Vázquez. Vázquez also had an alibi the night Wanninkhof disappeared, as she had been looking after her niece's child.
So what did link Vázquez to the case? A cleaner saw Vázquez stabbing one of Wanninkhof's missing person posters — Vázquez later said that she was trying to explain to her cleaner what had happened to Wanninkhof. As we hear in the documentary, the media created a character for Vázquez — that of a cold and aggressive lesbian lover who waited years to kill Wanninkhof, who allegedly disapproved of her relationship with her mother. Despite no forensic evidence linking her to the case, Vázquez faced 15 years in prison after a jury trial determined that she was guilty.
Why Was Vázquez Exonerated?
Vázquez spent 17 months in prison. In 2003, 17-year-old Sonia Carabantes was murdered in the town of Coín, and the DNA evidence at the Carabantes homicide crime scene matched with the DNA collected during the Wanninkhof investigation. The killer was actually a British man named Tony King, who was also known as the Holloway Strangler in England during the '80s. Between the '80s and '90s, King, who then went by Tony Bromwich, was in and out of jail for assaulting and strangling women. In 1997, he fled to Spain after attacking a Hungarian student, and the English government actually got in touch with Spanish authorities after locating him. However, his case remained a low priority, so he continued to live in Spain without trouble.
King was arrested in 2003 and eventually received a 55-year sentence for both murders. The courts dropped the case against Vázquez in 2004, but the Spanish government has never officially apologized to her or compensated her with money — Vázquez gave up on the compensation claim in 2019, two decades following Wanninkhof's murder.