A National Treasure TV Series Is Coming to Disney+
Disney+ Is Working on a National Treasure TV Series — Here's What We Know So Far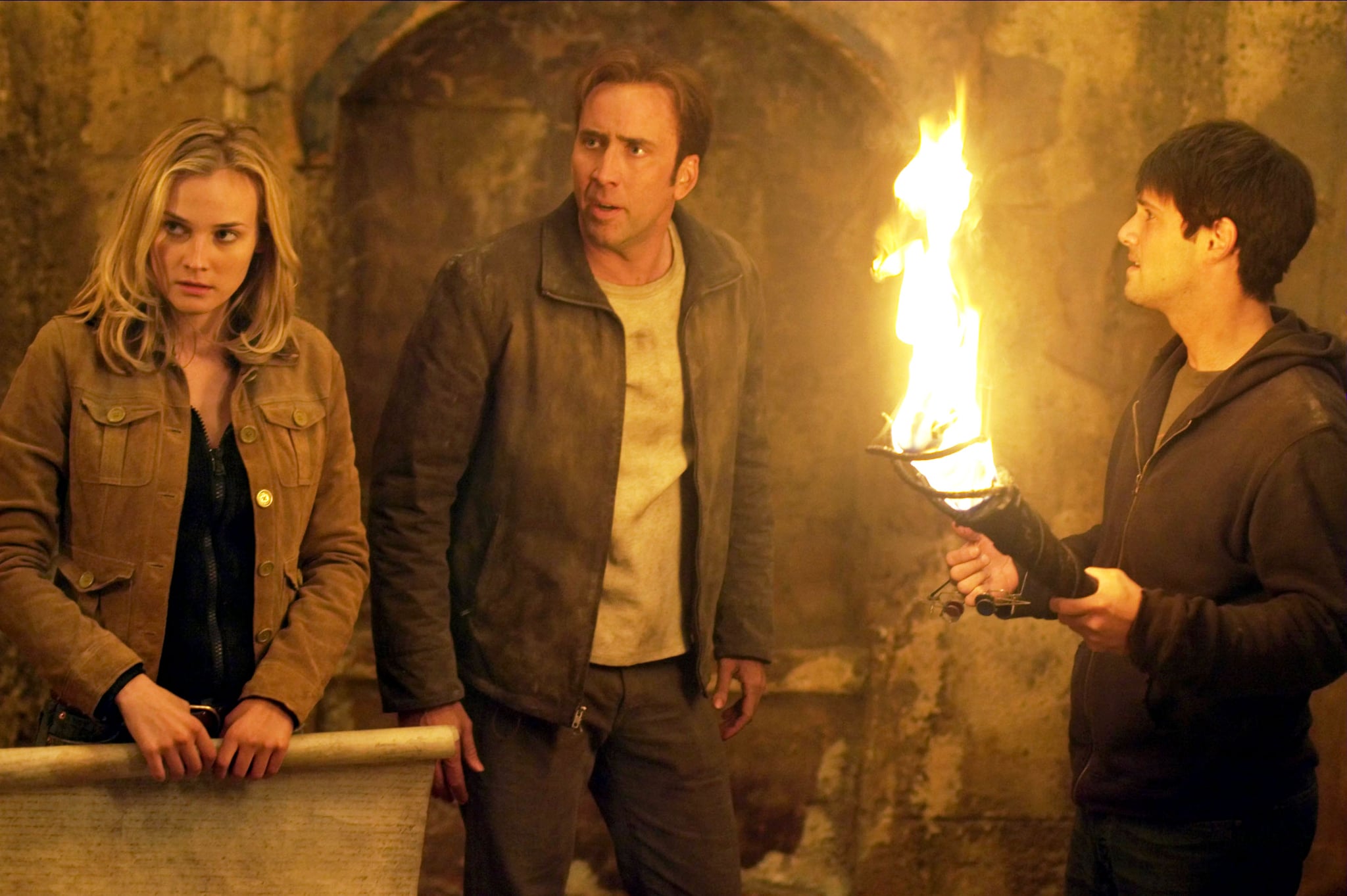 It's been nearly 13 years since Nicolas Cage last graced screens as National Treasure's Declaration of Independence-stealing, president-kidnapping Benjamin Franklin Gates, and it looks like more gold-hunting adventures are coming our way — in the form of a new TV series! Jerry Bruckheimer, who produced both the OG film in 2004 and the followup in 2007, recently confirmed that not only a third National Treasure installment is in the works, but that Disney+ is also developing an episodic series with a similar plot. Heck yes!
Whereas National Treasure 3 will likely bring back the same cast (Cage as Benjamin Gates, Diane Kruger as Abigail Chase, and Justin Bartha as Riley Poole), Cage may not be involved in the spinoff series. "It's the same concept but a young cast," Bruckheimer told Collider of Disney+'s forthcoming National Treasure series. Beyond that, the only other details a tight-lipped Bruckheimer revealed were that the show already has a pilot script and outline of future episodes complete, but he didn't give an estimate of when filming will begin or the final product will ultimately be released.
Sure, Disney+'s series won't be quite the same without Cage at the center of the action, but we're still waiting with bated breath to see which hidden troves the new batch of characters delve into. Perhaps they'll pull a John B from Outer Banks and search for gold buried underseas? Or maybe they'll venture outside of the US for some European expeditions? The possibilities are endless!