45 New Movies Hitting Netflix in November, From "13 Going on 30" to "Best.Christmas.Ever"
In a competitive era filled with an endless supply of content to stream and places to stream it, Netflix consistently delivers some of the best bundles of new content, whether it be spine-tingling true-crime docuseries, original TV shows, or stand-up specials. Along with its handful of enticing entertainment, the streamer does not fall short when it comes to its movie additions.
Blockbuster classics, belly-laugh comedies, sexy romances, thriller movies, or old-fashioned tear-jerkers are just some of the genres you can expect to find while navigating the platform for the perfect flick. Outside of widespread theatrical releases, you can expand your viewing palette and find a number of captivating films from countries all over the world, from Brazil to Russia.
The year 2023 is set to bring plenty of films to the streamer, and what better way to keep track of the latest new titles than through a comprehensive list of new Netflix movies? While the platform's user-friendly interface makes navigation easy, this can serve as a quick means for you to inform yourself of the new titles and add them to your watchlist as soon as possible. Read on to learn all the new Netflix movies hitting the streamer in November, including "Best.Christmas.Ever!" to get you in the holiday spirit!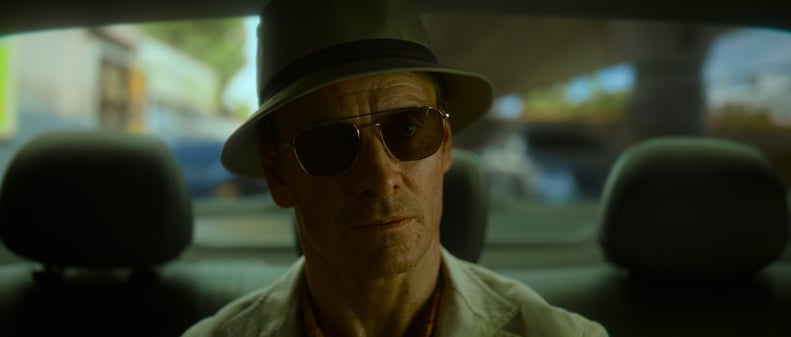 New Netflix Movies in November
Nov. 1
"Hurricane Season" (Netflix original)
"Locked In" (Netflix original)
"Nuovo Olimpo" (Netflix original)
"Wingwomen" (Netflix original)
"13 Going on 30"
"13 Hours: The Secret Soldiers of Benghazi"
"The Addams Family"
"The Big Lebowski"
"The Change-Up"
"Desperado"
"Downsizing"
"Drag Me to Hell"
"Madea's Family Reunion"
"The Mummy" 2017
"Paul Blart: Mall Cop"
"Paul Blart: Mall Cop 2"
"Pitch Perfect"
"The Scorpion King"
"Scott Pilgrim vs. the World"
"Sherlock Gnomes"
"Sixteen Candles"
"The Social Network"
"Ted 2"
"Whiplash"
Nov. 3
"NYAD" (Netflix original)
"Vacaciones de verano" (Netflix original)
Nov. 4
"Insidious: The Red Door"
Nov. 8
"The Claus Family 3" (Netflix original)
Nov. 10
"The Killer" (Netflix original)
Nov. 16
"Best. Christmas. Ever!" (Netflix original)
"Downton Abbey"
"Harriet"
"In Love and Deep Water" (Netflix original)
"Lone Survivor"
Nov. 17
"All-Time High" (Netflix original)
"Believer 2" (Netflix original)
"The Queenstown Kings" (Netflix original)
"Rustin" (Netflix original)
Nov. 22
"Crime Diaries: The Celebrity Stylist" (Netflix original)
Nov. 24
"DOI BOY" (Netflix original)
"I Don't Expect Anyone to Believe Me" (Netflix original)
"Last Call for Istanbul" (Netflix original)
"Wedding Games" (Netflix original)
Nov. 30
"Family Switch" (Netflix original)
"Hard Days" (Netflix original)