55 Movies Hitting Netflix in September, From "The Wolf of Wall Street" to the "Jaws" Franchise
In a competitive era filled with an endless supply of content to stream and places to stream it, Netflix consistently delivers some of the best bundles of new content, whether it be spine-tingling true-crime docuseries, original TV shows, or stand-up specials. Along with its handful of enticing entertainment, the streamer does not fall short when it comes to its movie additions.
Blockbuster classics, belly-laugh comedies, sexy romances, thriller movies, or old-fashioned tear-jerkers are just some of the genres you can expect to find while navigating the platform for the perfect flick. Outside of widespread theatrical releases, you can expand your viewing palette and find a number of captivating films from countries all over the world, from Brazil to Russia.
The year 2023 is set to bring even more films to the streamer, and what better way to keep track of the latest new titles than through a comprehensive list of new Netflix movies? While the platform's user-friendly interface makes navigation easy, this can serve as a quick means for you to inform yourself of the new titles and add them to your watchlist as soon as possible. Read on to learn all the new Netflix movies hitting the streamer in September, including all the "Jaws" movies!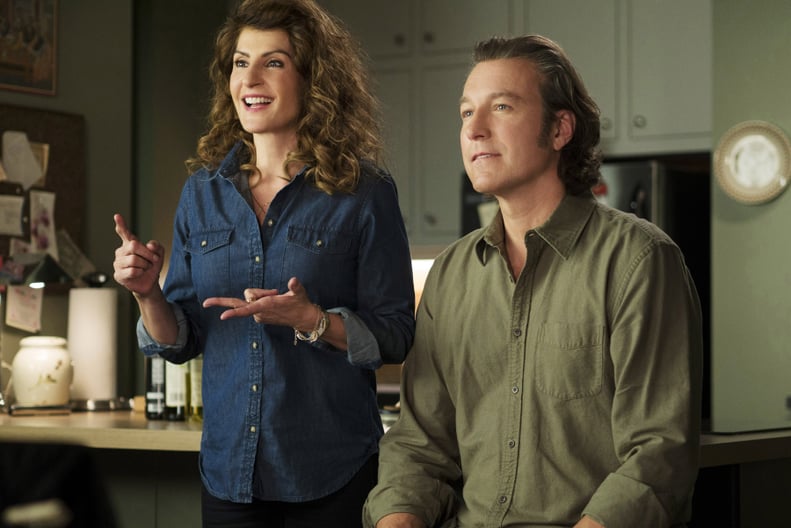 New Netflix Movies in September
Sept. 1
"A Day and a Half" (Netflix original)
"Friday Night Plan" (Netflix original)
"Happy Ending" (Netflix original)
"8 Mile"
"Arrival"
"Baby Mama"
"Couples Retreat"
"Fast Times at Ridgemont High"
"Fences"
"Field of Dreams"
"Hacksaw Ridge"
"Jaws"
"Jaws 2"
"Jaws 3"
"Jaws: The Revenge"
"Kung Fu Panda 2"
"Land of the Lost"
"Matilda"
"Miss Congeniality"
"National Security"
"One Piece Adventure of Nebulandia"
"One Piece Episode of East blue - Luffy and His Four Crewmates' Great Adventure"
"One Piece Episode of Skypiea"
"One Piece Film: Gold"
"One Piece Heart of Gold"
"One Piece: 3D2Y - Overcome Ace's Death! Luffy's Vow to His Friends"
"Public Enemies"
"Stand by Me"
"Superbad"
"U-571"
"Up in the Air"
"Vice"
"Wallace & Gromit: The Curse of the Were-Rabbit"
"Woody Woodpecker"
September 2
September 3
"Crank"
"Crank 2: High Voltage"
September 5
"Anchorman: The Legend of Ron Burgundy"
"Anchorman 2: The Legend Continues"
Sept. 7
"What If" (Netflix original)
Sept. 12
"The Wolf of Wall Street"
Sept. 13
"Freestyle" (Netflix original)
Sept. 14
"Once Upon a Crime" (Netflix original)
"Ehrengard: The Art of Seduction" (Netflix original)
Sept. 15
"El Conde" (Netflix original)
"Love At First Sight" (Netflix original)
Sept. 16
"My Big Fat Greek Wedding 2"
Sept. 22
"The Black Book" (Netflix original)
"How to Deal With a Heartbreak" (Netflix original)
Sept. 27
"Overhaul" (Netflix original)
"Street Flow 2" (Netflix original)
Sept. 28
"Love is in the Air" (Netflix original)
Sept. 29
"Choona" (Netflix original)
"Do Not Disturb" (Netflix original)
"Nowhere" (Netflix original)