Want a Closer Look at Netflix's The Harder They Fall? Watch the Trailer
There is only one way to describe Netflix's upcoming film The Harder They Fall: epic! After seeing the first teaser trailer for the upcoming western, fans have been raving ever since, and now there's an official trailer to check out. Not only does it look action-packed, but the cast is truly stacked with Idris Elba — who starred in Netflix western Concrete Cowboy alongside Caleb McLaughlin earlier this year — Regina King, and Jonathan Majors.
Director Jeymes Samuel spoke with Shadow and Act about his desire to create a Black western. "I really, really loved westerns, but I would just see a really clear inconsistency with the portrayals of people of color, basically in the Old West and being such a fan of actors like Woody Strode, who was amazing in Spartacus but then you'll see him pop up in The Man Who Shot Liberty Valance and he couldn't get a drink in the bar," he noted. "I just grew up wanting to know more about people of color and women and all of these ideas of the Old West that I was not getting from the Hollywood movies. And so I would just buy books and would . . . uncover amazing characters — both heroes and villains, both men and women of all colors."
He added: "I believe that The Harder They Fall fits firmly in the Western [canon], because the Western, when Hollywood was doing it, was fresh. The choice of music they would use, it was fresh at the time. It wasn't actually cowboy music. So, it's a perfect addition to the genre and brings it into 2021 and forward." Learn more about the upcoming film ahead.
01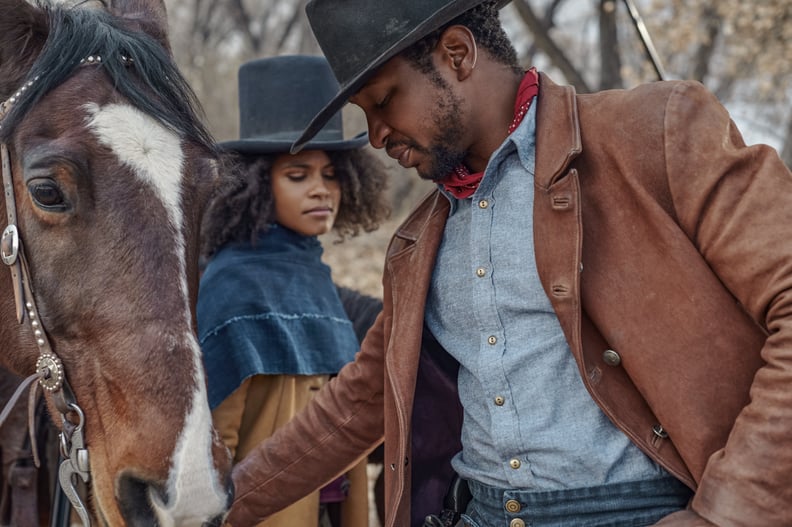 The Harder They Fall Plot
The western follows an outlaw named Nat Love (Jonathan Majors) who finds out that his enemy Rufus Buck (Idris Elba) is being released from prison. In an effort to seek revenge on his foe, he rounds up a group of people to help him track Rufus down.
02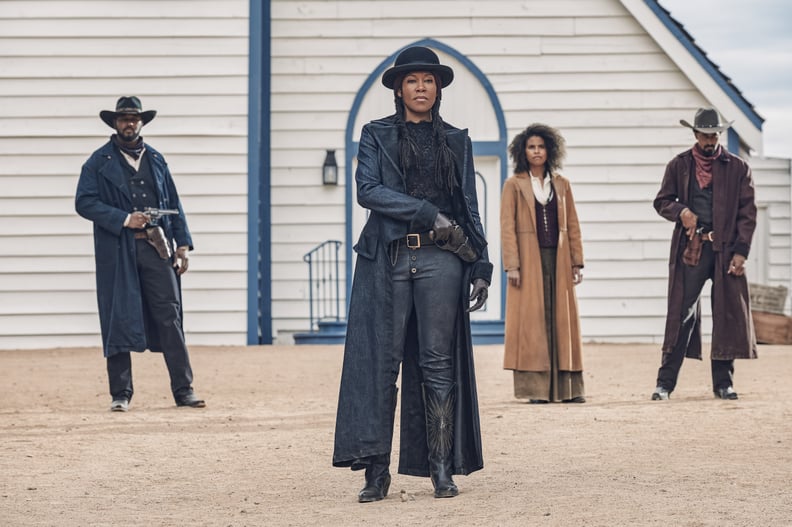 The Harder They Fall Cast
In addition to Majors and Elba, the film has a star-studded cast including Zazie Beetz, Delroy Lindo, LaKeith Stanfield, Danielle Deadwyler, Edi Gathegi, R.J. Cyler, Damon Wayans Jr., Deon Cole, and Regina King. Not to mention, the production team is also stacked. Jeymes Samuel directed, produced, and wrote the film. Boaz Yakin wrote as well, and Shawn Carter (aka JAY-Z), James Lassiter, Lawrence Bender, and G. Mac Brown served as producers.
03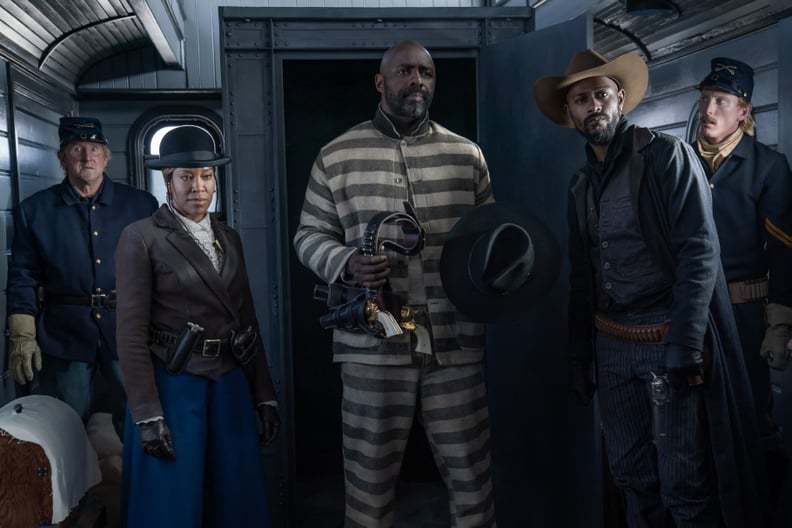 The Harder They Fall Release Date
04
The Harder They Fall Trailer
Watch the incredible official trailer to get a closer look at the new movie.