I Just Realized Noah Centineo Is in Camila Cabello's "Havana" Video, and I Need a Sick Day
I am clearly behind the times, because I only just discovered that America's sweetheart Noah Centineo plays the romantic lead in Camila Cabello's megapopular "Havana" video. Apparently 679 million people have already watched Peter Kavinsky, er, Noah Centineo, twirl Cabello around in the streets, and I'm over here drooling over To All the Boys I've Loved GIFs like they're my lifeblood. Here I am, about to hit play on his latest Netflix original movie, Sierra Burgess Is a Loser, and I had no idea that there's a black-and-white version of Noah Centineo begging Camila Cabello to love him.
And I call myself a fan? I disgust myself.
Centineo has even discussed the making of the video in an interview with Buzzfeed! "She is the kindest, sweetest, most energetic, tiniest little person that I've ever met," he said in August. "And we had an amazing time. We danced and we laughed and we talked and got to know each other. It was a lovely experience."
Lovely indeed. Please rewatch the video, and enjoy these GIFs.


GET YOUR HANDS OFF HIM, CAMILA.

Super casual, just riding his bike.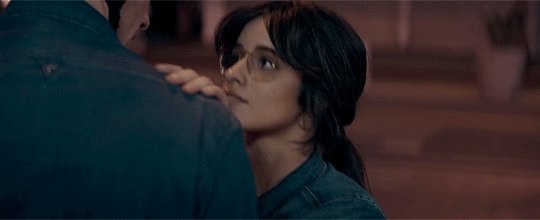 Camila, standing in for every single one of us.