Normani on "Wild Side," Self-Confidence, and New Music
Normani Is Reinventing Herself Through Music: "[I'm] Coming Into My Own"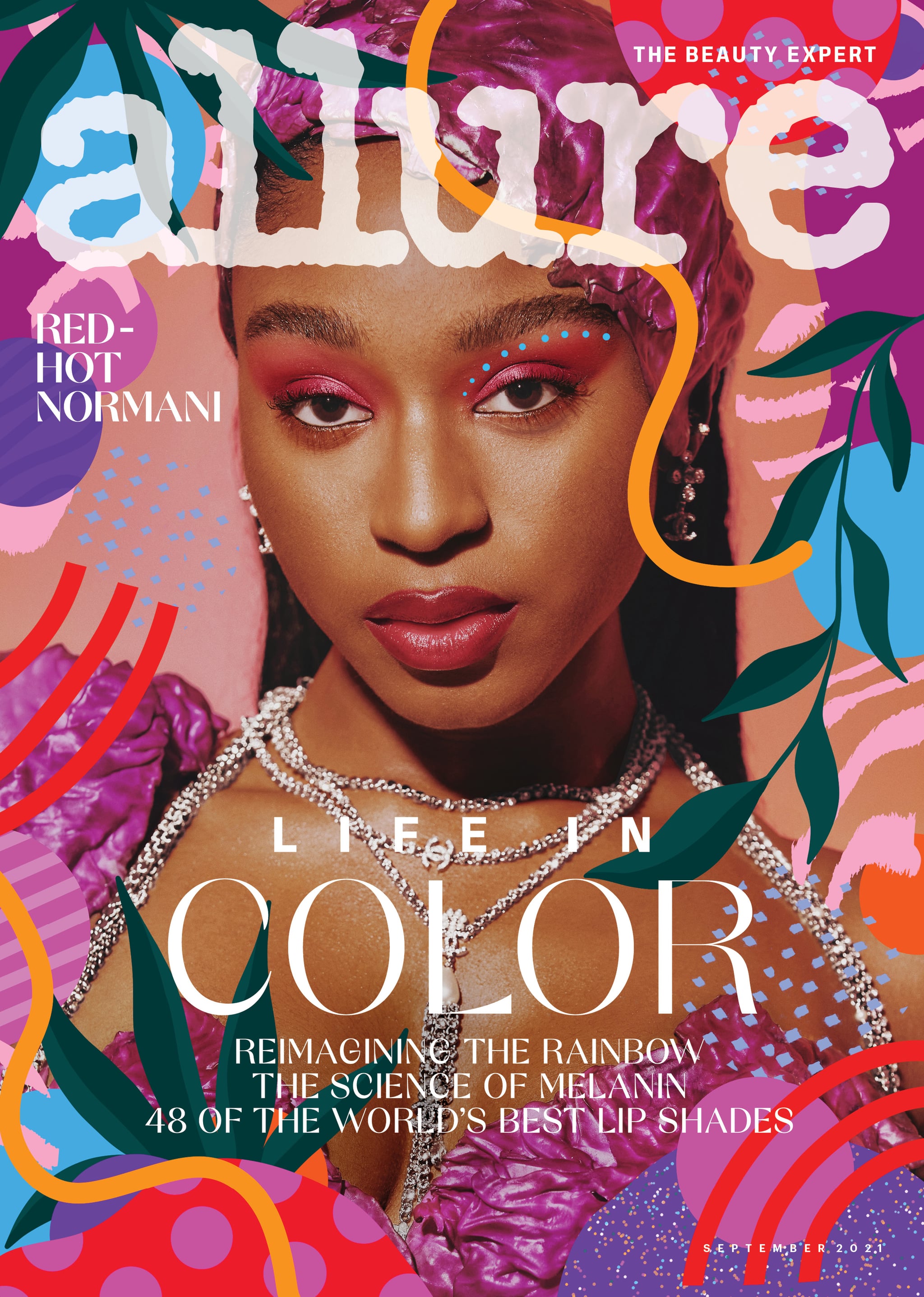 Image Source: Adrienne Raquel / Allure
Even after hits like "Motivation," "Dancing With a Stranger," and "Wild Side," it's hard to believe that anyone would consider Normani an underdog, let alone herself. "I've always felt like the underdog in anything that I've ever done," the 25-year-old shared with Allure as the magazine's September 2021 cover star. This feeling extends to her time as part of Fifth Harmony from 2012 to 2018. "I didn't get to really sing in the group," she said. "I felt like I was overlooked. That idea has been projected on me. Like, this is your place."
"If I want to sing this pop ballad, then you're going to love it! While you see my Black face!"
Now, Normani is shedding people's past notions of her in order to show the world just what she's made of. "My purpose in this work that I do is for other people that feel like they have Black women figured out," she said. "There's so many layers to us, there's so many textures, there's so much that we're capable of doing. Yes, I can throw ass. But I can also give you a proper eight-count, and I can do ballet, and I can do contemporary dance. If I want to sing this pop ballad, then you're going to love it! While you see my Black face!"
That's exactly what Normani did when she released the steamy video for "Wild Side," her collaboration with Cardi B, on July 16. "A lot of people aren't expecting this [song] and that's why I wanted to put it out first," she said, adding: "I went to [Starrah] and said, 'I want something really sexy.' I just felt this sense of me coming into my own. I feel like a woman now." She said the track helps her "feel like a bad b*tch." With her tracks like "Wild Side" and her upcoming album, she's reinventing herself. "Now you all are finally going to be able to see me tap into that awareness — that I know I'm the sh*t."