The True Story Behind the Nth Room Chat Rooms
The Chilling Story Behind Netflix's "Cyber Hell: Exposing an Internet Horror"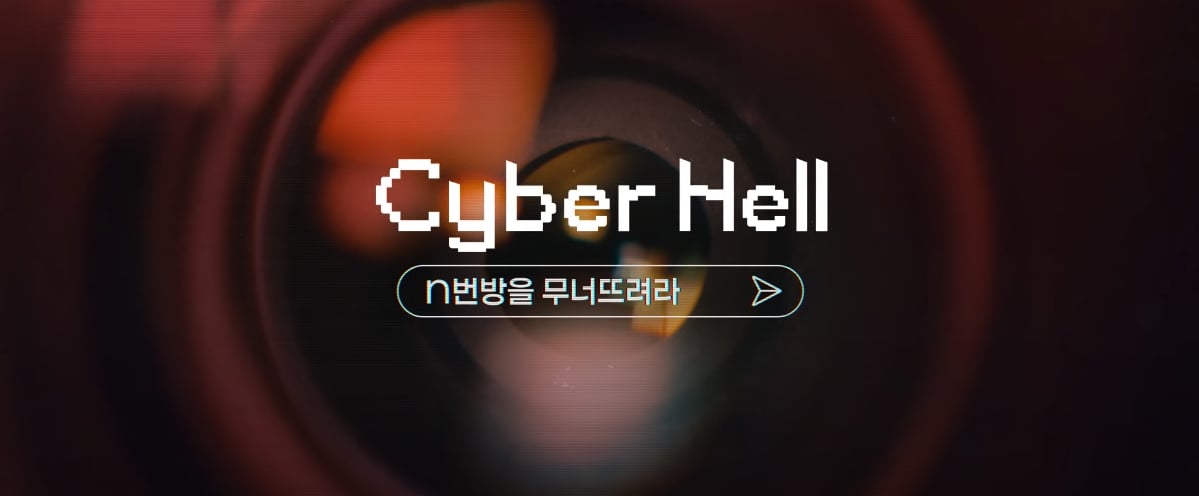 Image Source: YouTube user Netflix
Netflix's latest true-crime documentary, "Cyber Hell: Exposing an Internet Horror," tackles a perplexing and disturbing case of cybercrime that occurred in South Korea. In 2020, the Nth Room, a series of chat rooms on the instant-messaging app Telegram, was revealed to have sexually explicit and torturous videos of underage girls. There were several men behind the ring of demoralizing, illegal chat rooms, but the two masterminds were Cho Ju-bin and Moon Hyung-wook. Together, the two coerced and blackmailed thousands of victims into doing sex acts, which would then later be uploaded into one of their several chat rooms.
"Cyber Hell" not only examines the specific case of the Nth Room, but it also highlights the severely overlooked problem of cybersex crimes. Here's a deep dive into the case that rocked South Korea.
How Were Nth Room and Doctor's Room Discovered?
Journalist Kim Wan of the Korean publication Hankyoreh was tasked with following up on a tip about child pornography being distributed on the Telegram app, according to the "Cyber Hell" documentary. Since digital sex crimes, often involving spy-cam videos of women without their consent or illegal pornography that depicts violent and abusive sex (according to The Washington Post), were growing in South Korea, Kim believed it would be a relatively open-and-shut assignment. But they stumbled upon a story bigger than they could ever imagine, which prompted the publication to launch an investigative task force into these chat rooms in November 2019.
In the course of their investigation, they were tipped off to look into one of the chatroom leaders named Baksa (which translates to Doctor in English) and eventually came into contact with a whistleblower who went by the name Joker. He'd infiltrated Doctor's Room because one of his friends had been victimized by Doctor. Eventually, Hankyoreh was tipped off to the existence of a number of similar chat rooms on the Telegram app that were referred to by numerals (collectively called Nth Room) that were being operated by a user called Godgod even longer than Doctor's Room. Nth Room was already being reported on by aspiring journalists who went by the name Team Flame in order to avoid being doxxed by the perpetrators behind Nth Room because of their coverage. Team Flame tipped off the police.
Unfortunately, Hankyoreh's initial coverage did not result in enough public interest, and they stopped following the case. But their coverage kicked off various investigations by Korean television network programs and publications, which ultimately unearthed the extent of the crimes being committed.
What Crimes Occurred in the Nth Room and Doctor's Room?
Victims of the Nth Room were targeted on social media and coerced by the chat-room leaders. The luring, which mainly targeted young girls in their early to mid-teenage years, started on Twitter, according to the investigative report by Kukmin Ilbo. After discovering an attention-grabbing profile with private pictures, Moon (aka GodGod) would impersonate a police officer and message the user claiming their private photos have been leaked and ask for their personal information so he could investigate. If there was no response, he would push further and tell the victim he would contact their parents.
Through this process, Moon extracted personal information, such as addresses, friend groups, schools, bank-account numbers, etc., to blackmail the young girls into sending pictures of their faces, then their bodies. From there, the victims were blackmailed into providing Moon with explicit pictures and videos depicting different sex acts, which he would later sell to users on the Telegram platform.
Along with Moon, Cho was the leader behind Baksa, aka Doctor's Room. His methods of coercion were different. Cho lured minors through "high-paying part-time jobs," such as modeling or other small jobs, to get personal information from his victims. After giving out the information, however, the victims were subjected to "jobs" that were not originally disclosed to them and subsequently threatened if they refused. The victims, whom Cho referred to as "slaves," were similarly forced to perform various and torturous sex acts for Cho, who would also sell the content on Telegram.
The buyers of the content, some 260,000 people, were completely anonymous and frequently paid with cryptocurrency to gain access to the many video rooms, as reported by The South China Morning Post. The "rooms," which were numbered 1, 2, 3, etc., had different themes or concepts, such as Female Nurse's Room and Girls' Middle School Room, which were accessible through Moon and Cho's system on Telegram.
How Did Cho Ju-bin and Moon Hyung-wook Get Caught?
Several esteemed Korean newspapers started investigating the dark web and growing number of digital sex crimes in the country. Through the investigations of publications like Hankyoreh, Kukmin Ilbo, JTBC's "Spotlight," and more, the horrific crimes of Cho and Moon were exposed and the secret of the Nth Room was revealed. As the public became informed of the sex crimes, many took to social media to share outrage and disgust over the case, using hashtags to bring awareness to the case. In addition, millions of people signed a Blue House Presidential Petition calling on the authorities to publicly reveal the names of the men who operated the Nth Room, as well as the people who paid into the system, as reported by The Michigan Daily.
Moon was arrested in May 2020 and sentenced to 34 years in prison for his involvement in the ring of online sex crimes in April 2021. Cho was sentenced to 40 years in prison in November 2020, according to The Korea Times.
Watch "Cyber Hell" on Netflix now.