Leighton Meester Joins Penn Badgley on His Podcast
Penn Badgley and Leighton Meester Reunite on New Podcast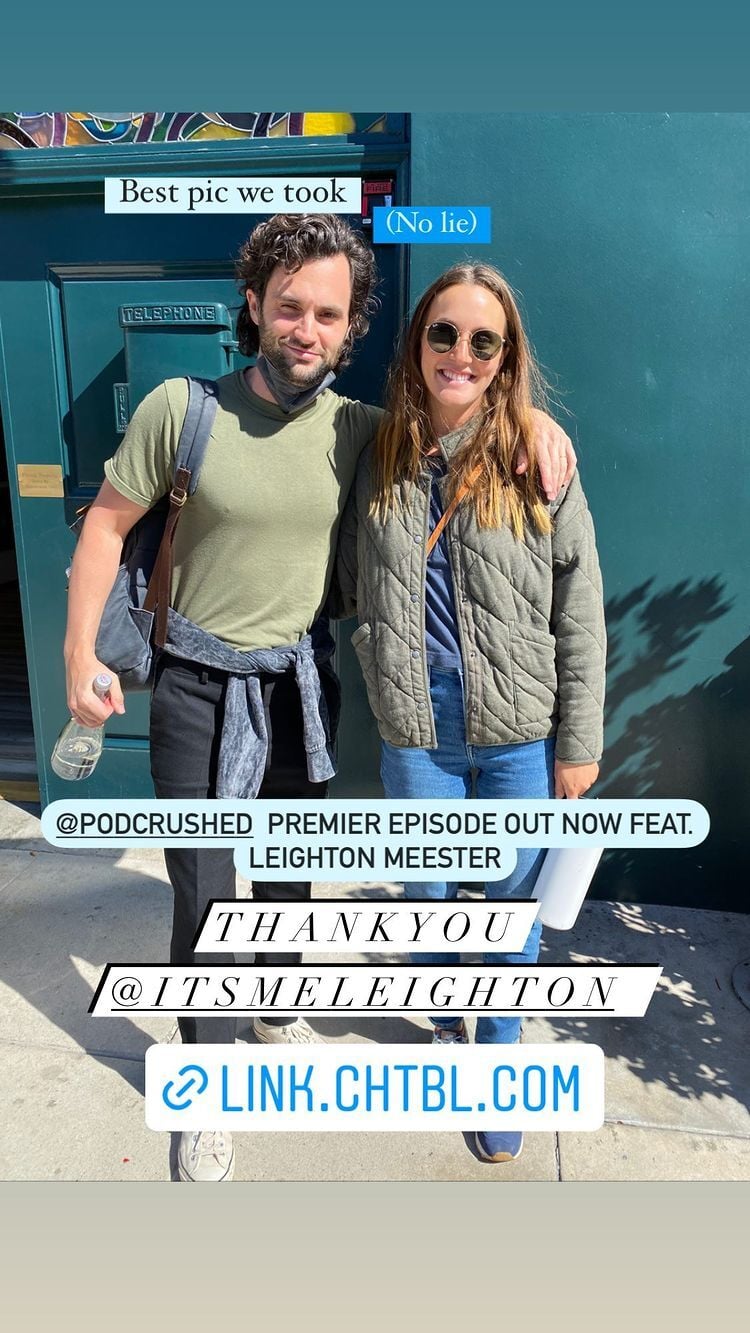 Image Source: Instagram user pennbadgley
It's a "Gossip Girl" reunion — only this time, the subject is embarrassing middle-school stories. Penn Badgley and Leighton Meester, also known as Dan Humphrey and Blair Waldorf on "Gossip Girl," reunited on the premiere episode of Badgley's new podcast, "Podcrushed." On May 18, Badgley announced the nostalgic collaboration by posting a photo of him and Meester on his Instagram Stories with the caption: "Best pic we took (No lie)."
The podcast features Badgley narrating listeners' stories about their middle-school experiences. Badgley cohosts the podcast with Nava Kavelin, a former middle-school director, and former fifth-grade teacher Sophie Ansari. Additional guests on the show will include Badgley's costar from "You" Victoria Pedretti, Drew Barrymore, and Rainn Wilson.
"These stories stick out in our minds for more than just like, 'It was awkward and humiliating and it made me cringe,'" Badgley said in an interview with The Day. "[They stick] out because they're experiences that form your sense of identity, which underwrites every decision that you make for the rest of your life. Those things can be evolved and changed, but the experiences you do or don't have really tell you what's possible."
The very first podcast episode, which premiered on May 18, features Meester and Badgley cracking jokes at each other and reliving some of their memories, including the fact that the first film they worked on together was a 2007 B-movie horror film called "Drive Thru." Both actors admitted they've actually never seen the film. Badgley also said he doesn't recall meeting Meester on the set of the film but remembers meeting her at a party after filming wrapped. For her part, Meester doesn't remember meeting Badgley at the party at all.
Check out a sneak peek from the episode ahead.