The Originals Recap "Farewell to Storyville"
This Week's The Originals, as Explained by One Tree Hill GIFs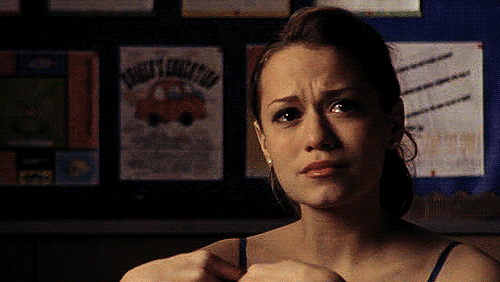 6
When Klaus and Rebekah Have a Heart-to-Heart and Klaus Cries
Like I said, bickering is not exciting. But Klaus crying? OK, I'll watch that. He breaks down ever so slightly when Rebekah says, "We are the definition of cursed." He does have a heart, you guys!