Grey's Anatomy 10-Season Recap
Relive 10 Seasons of Grey's Anatomy by the Numbers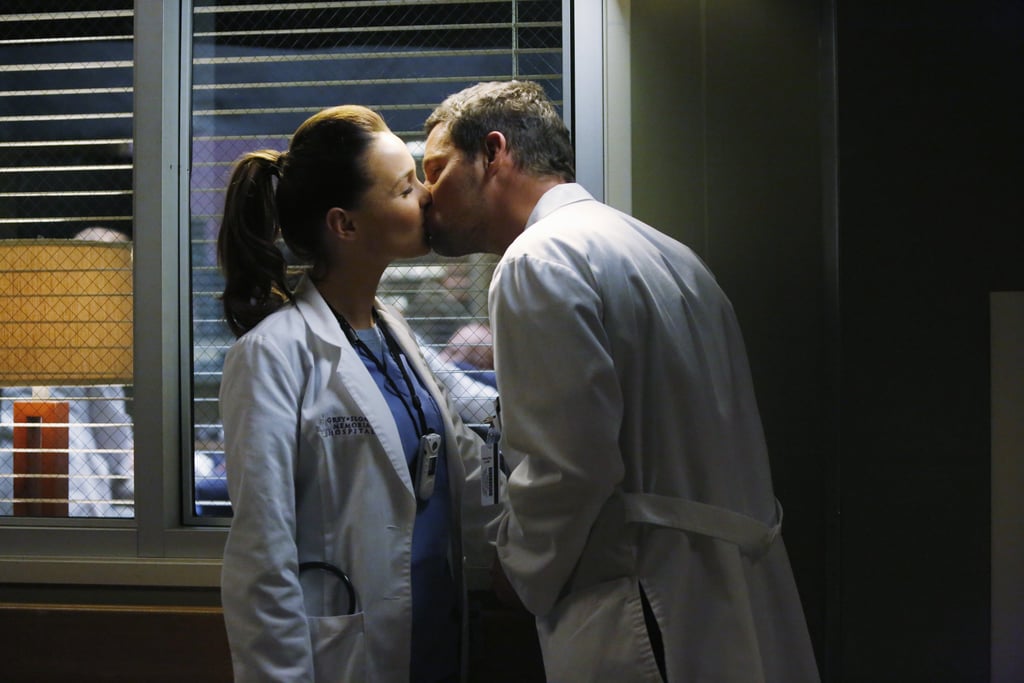 We're talking only the doctor/doctor and doctor nurse hookups, and we're including the plus because maybe we totally missed some. You ready for this?
Meredith and Derek
Meredith and George
Cristina and Burke
Callie and George
Izzie and George
Alex and Izzie
Callie and Erica Hahn
Callie and Mark Sloan
Teddy and Mark
Alex and Lexie
April and Alex
Bailey and Eli (the nurse)
Derek and Rose (the nurse)
Lexie and Jackson
Lexie and Mark
Dr. Webber and Catherine Avery
Bailey and Ben
Alex and like, all the nurses and interns
April and Jackson
Cristina and Owen
Arizona and Callie
Cristina and Shane
Leah and Arizona
Stephanie and Jackson
Jo and Alex
. . . Did we miss any?