Pray Away: Why Anti-LGBTQ+ Group Exodus International Closed
Netflix's Pray Away Doc Exposes the Abuse of Anti-LGBTQ+ Group Exodus International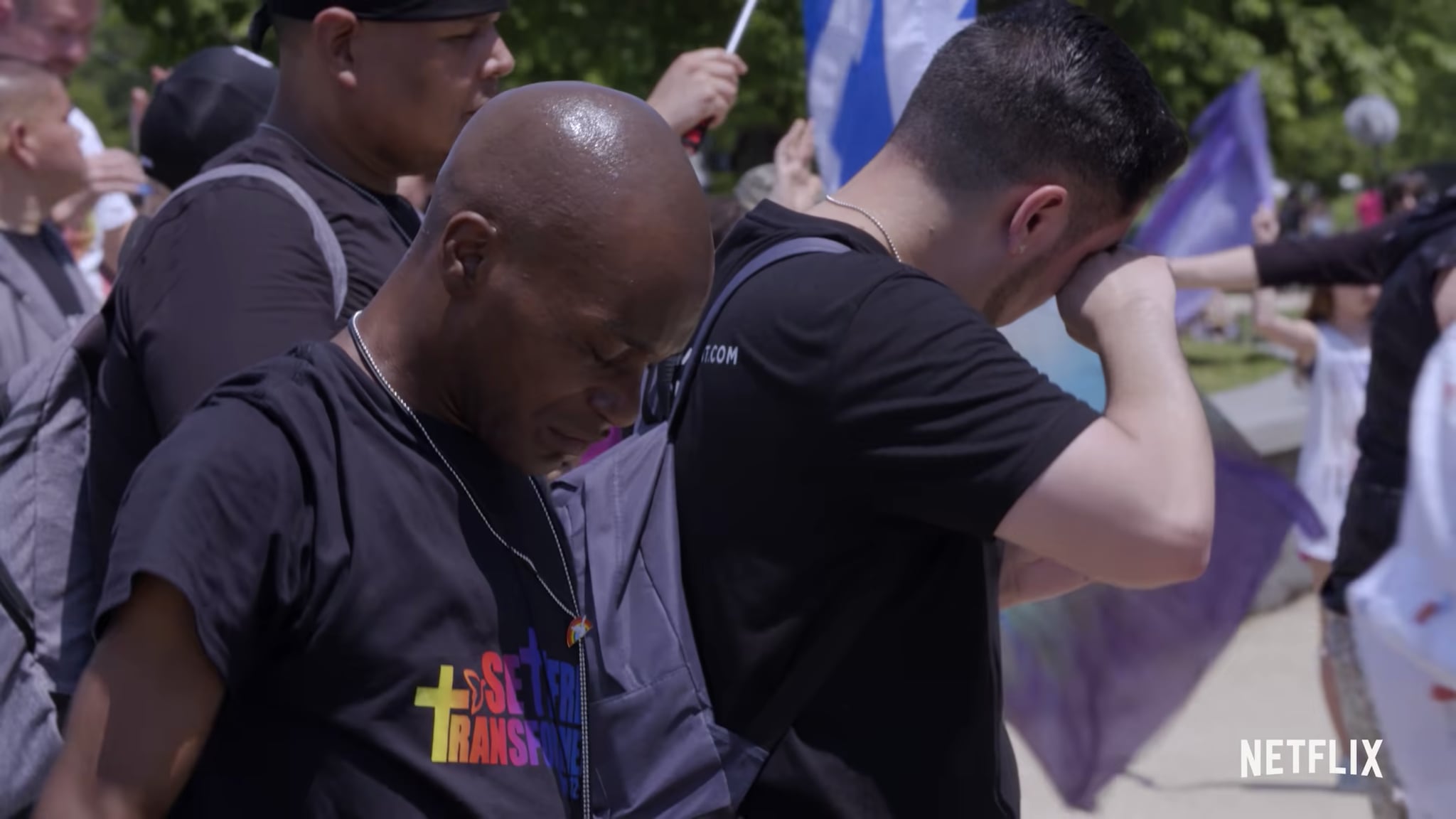 Image Source: YouTube user Netflix
Netflix's latest documentary, Pray Away, sheds light on the harmful effects and abuse caused by gay conversion therapy organizations, specifically Exodus International. The Christian group was formed in 1976 and claimed it could "cure" same-sex attraction through faith, prayer, and therapy. Exodus International was one of the nation's largest conversion therapy networks before it officially shut down in 2013, so what happened?
After 37 years, the Christian ministry announced its closure by issuing a public apology admitting it was wrong. "We're not negating the ways God used Exodus to positively affect thousands of people, but a new generation of Christians is looking for change — and they want to be heard," Exodus board member Tony Moore said in a statement. The group also apologized to the LGBTQ+ community for "years of undue judgment by the organization and the Christian Church as a whole."
The organization's disbandment came after President Alan Chambers announced that he no longer believed that homosexuality could be cured. "I am sorry for the pain and hurt many of you have experienced," he wrote in a letter posted on the Exodus International website. "I am sorry that some of you spent years working through the shame and guilt you felt when your attractions didn't change. I am sorry we promoted sexual orientation change efforts and reparative theories about sexual orientation that stigmatized parents."
In a follow-up interview, Chambers said he believed the group helped many Christians with same-sex attractions, including himself, however, he understood that the organization's future efforts would be "greatly overshadowed by the real stories of trauma and real stories of shame." He added, "So we decided, we can't do anything but close this down. We can't just change our name or change our mission." Even though Exodus International is no longer operational, there are sadly still groups like it out there today.
Pray Away is streaming on Netflix now.