Netflix Comedy The Ranch Is Your '70s Show Reunion Dream Come True
The Ranch is now available to stream! The new series, one of Netflix's many new shows this year, should have already piqued your interest because of its two stars: Ashton Kutcher and Danny Masterson, who last starred together on beloved Fox sitcom That '70s Show. It's about a family that is trying to make ends meet on their ranch in middle America, and Kutcher and Masterson are playing brothers. While it may seem that the throwback to That '70s Show would simply end with the casting, you'd be wrong — pleasing fans everywhere, the actors revealed that their characters are reaching back to Hyde and Kelso while talking at Netflix's Winter TCA day.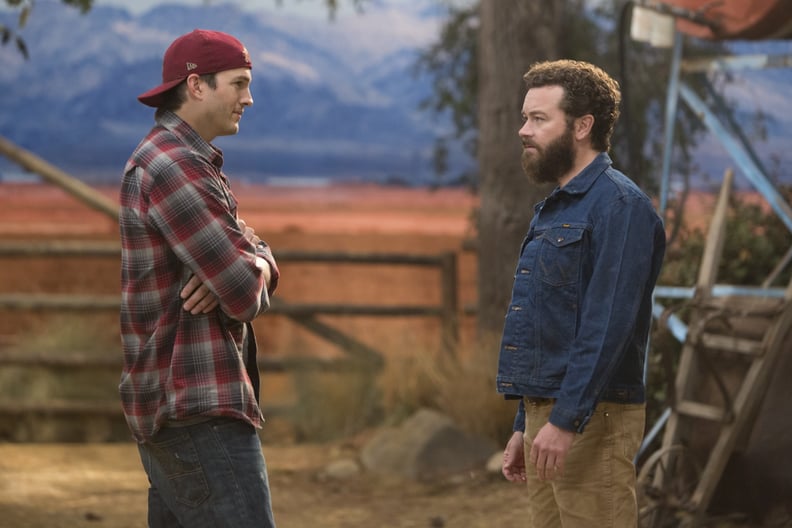 Masterson said that, after eight years of doing the show together and then subsequently working on other projects, he and Kutcher had always talked about working together again. "Our fave stuff on '70s Show was the Hyde/Kelso relationship of domination and abuse," so the plan for the brothers on The Ranch was "let's find adult versions of those guys [but] a little more realistic."
Kutcher said that Masterson is "one of my best friends in the world" since working together on their Fox sitcom and added that, since they're acting as family members, "in a lot of families, brothers are best friends." Kutcher said that he and Masterson "get to play a lot of our personal dynamic in the show, which is so much fun. . . . When we sit down and shoot scenes together, it just feels like we're just shooting the sh*t."