The Rocky Horror Picture Show: How Fox's Rendition Will Be Different From the Original
If you're shivering with anticipation over Fox's adaptation of The Rocky Horror Picture Show, you're definitely not alone. Not only does it have one a stellar cast, but the music is already so darn catchy. POPSUGAR recently had a chance to sit down with three of the musical's stars, Reeve Carney (Riff Raff), Victoria Justice (Janet), and Ryan McCartan (Brad), and they shared some exciting details about their favorite numbers, what it was like working with director Kenny Ortega, and how this rendition will pay tribute to the original. Check it out below and catch the production when it premieres on Oct. 20.
POPSUGAR: How does Fox plan to make this adaptation its own?
Reeve Carney: It's obviously something where you want it to feel like it is both timeless and exists in 2016 as something new. So, it has that look overall. We just wanted to honor the original and try to make it our own in some ways.
Victoria Justice: The script is the same, but visually, it's very different. It's much more colorful and the costumes are very different, especially for Dr. Frank-N-Furter, but they're fabulous.
Ryan McCartan: It's the same script, so textually, all of that stuff is there. The Rocky Horror Picture Show is still intact, but it is 41 years later. Not only has technology advanced a lot, but we're fortunate enough to have a much bigger budget than the original had. So, stylistically, the nuances are going to be pretty obvious there. I think tonally, we as actors just wanted to take the adventure and make it our own. In the original movie, it kind of seems like Brad and Janet barely escape the castle, and in our rendition, we play with the idea that maybe Brad didn't want to leave.
PS: Will there be any sort of censorship since it will be on TV?
RC: They've been really creative with some of the sensuality of the original and how to present that in a way that won't raise red flags. I think ["Toucha, Toucha, Toucha, Touch Me"] is a great example of that. It's something that an 8-year-old could watch and take the things that they want to take away from it as opposed to some of the suggestive elements.
VJ: Not really. I don't think there is anything that inappropriate going on. I think it's more left up to your imagination. For those that aren't familiar with Rocky Horror, it's definitely not your mainstream musical, it's very different and weird, but I think that's what makes it so awesome. It's embracing the different and the weird and the things that make you an individual.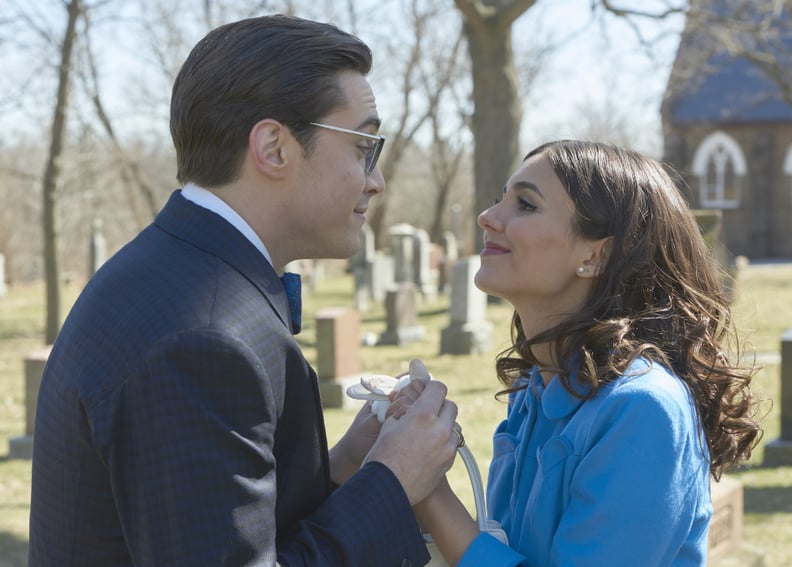 PS: What was your favorite number to perform?
RC: For me, I think when Riff Raff sings Dr. Frank-N-Furter, it's all over [in "Wild and Untamed Thing"] at the end. I got to use more of my range and it was really fun.
VJ: I mean, doing ["Toucha, Toucha, Toucha, Touch Me"] was amazing. It's such an iconic moment, so I really loved doing that.
RM: "Dammit, Janet." I love that song. It's such a jam. That's one of the crazy things about that The Rocky Horror Picture Show, is that 41 years later, the music is still really catchy. Victoria's version of ["Toucha, Toucha, Toucha, Touch Me"] is a pop smash. Like, if Miley Cyrus dropped that tomorrow, I would be like "Yes!" It might as well be written five years ago because it still stands the test of time.
PS: What was your favorite part about playing your character?
VJ: I mean, gosh, I started musical theater when I was 12 years old and then I did a TV show where I was able to sing and dance and act, so to be able to do those three things again and to be a part of a movie that is so iconic was really like a dream come true for me.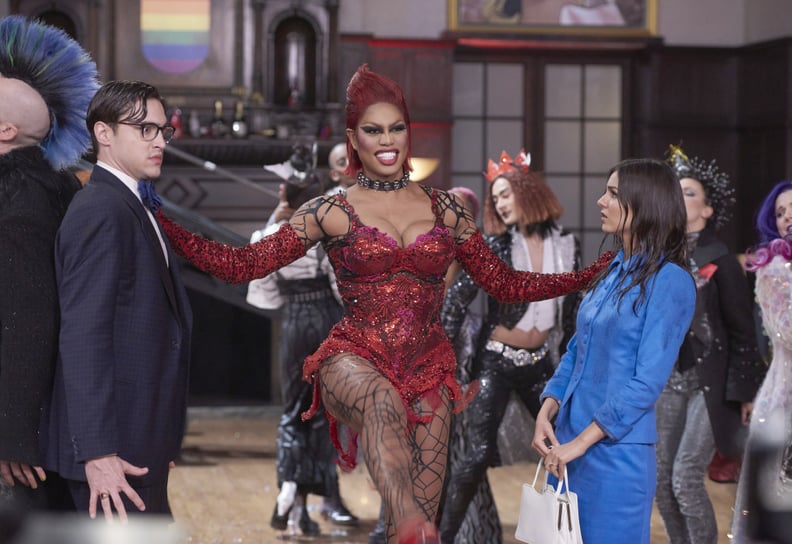 PS: Other than your own, who is one character you would love to play?
VJ: I would love to play Dr. Frank-N-Furter. I mean, why not? There are so many reasons. It's just such a great character. That entrance and singing "Sweet Transvestite" — just everything about Frank-N-Furter is awesome.
RM: I would love to play Rocky if that meant I would automatically have an insane body and a great tan. I mean listen, I don't think any actor doesn't look at The Rocky Horror Picture Show and lick their lips at playing Dr. Frank-N-Furter, but that's an immense challenge and a privilege that I have not earned yet.
PS: This is such a talented group of stars. Who were you most impressed with on set?
RC: I don't have a single person. It was such a collaborative effort and such a wonderful ensemble. It truly felt like a body. You wouldn't want to separate one thing from the other. It just felt like such a wonderful family. I had known Christina Milian since childhood, so to be able to work with her was pretty cool. But I don't think I felt that way about one person, I felt like that about everyone.
VJ: Annaleigh Ashford is absolutely incredible. Seeing her do her solo in "Time Warp" and just her facial expressions — every take she would try new things and that was really cool to watch. I love her. I think she's hysterical. It's like when you watch her, you get it. You're like, "Okay, that's why you're a Tony-award-winning actress, because you're incredible."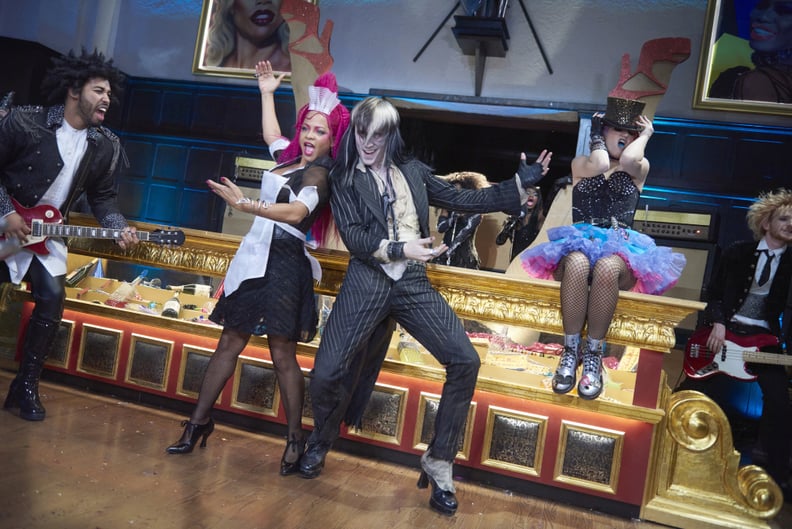 PS: What was it like working with Kenny Ortega?
RC: He was just such a warm presence and he brings everyone together so well. He really knows how to get things done. He steers the ship very clearly.
VJ: It was great. He is such a sweetheart. He really cares about his actors and he really cares about everyone on set, which is the thing I love about him the most. He goes out of his way to make everyone feel special. He's so collaborative as well. He's totally open to any new ideas and to try new things. It's great being able to work with someone who is that open.
RM: I've auditioned for him before, and he saw me in Heathers, but that was professional Kenny Ortega. He has a reputation and well, he's Kenny Ortega, that can speak for itself, but getting to know him personally is something that no one can tell you about and no one can prepare you for. Hollywood is weird and crazy and awful sometimes, and it's just nice to have, you know, Uncle Kenny.