7 James Bond Films to Watch in Roger Moore's Honor Today
The world lost an icon on Tuesday when Roger Moore succumbed to cancer. The British actor played James Bond from 1973 to 1985, tying with Sean Connery for starring in the most Bond films of all time. Though his Bond isn't as legendary as Connery's or as critically acclaimed as Daniel Craig's, someone had to carry the franchise through the '80s. Moore's Bond holds a special place in my heart, as I spent many hours glued to the annual 007 marathon as a kid. His Bond is familiar and goofy, and though Moonraker may not be at the top of anyone's Best Bond list, the films are still a vital part of the franchise's history. Here are the seven films to watch in his honor.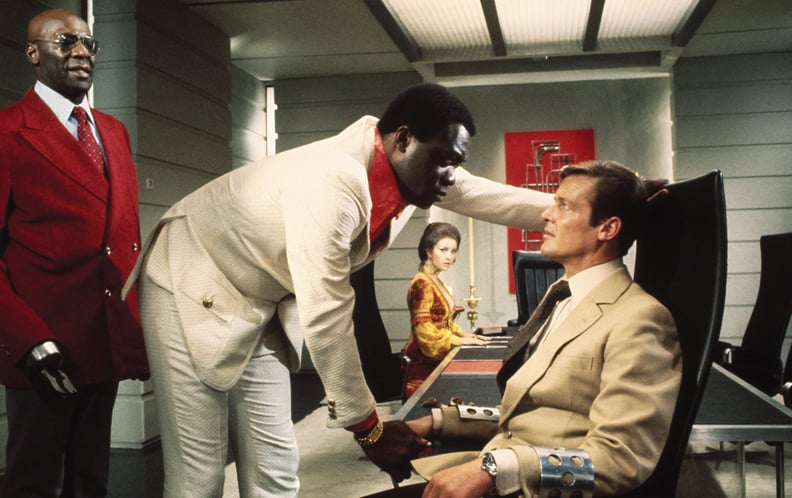 Live and Let Die (1973)
Moore's first Bond film takes the hero to New Orleans and the Caribbean, dipping into voodoo culture and presenting the best Bond song of all time. (Sorry, Adele.)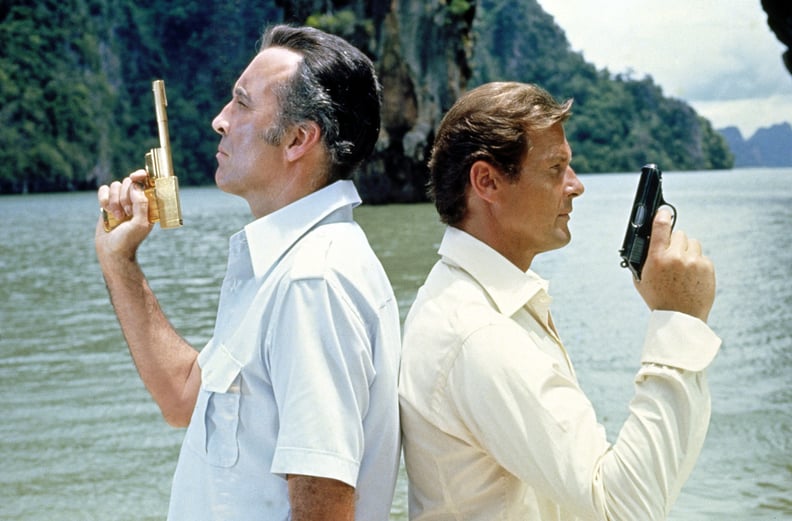 The Man With the Golden Gun (1974)
Christopher Lee took on villain honors as Francisco Scaramanga (aka The Man With the Golden Gun) in Moore's second turn. This time, the world's safety is at stake when vital technology gets into the wrong hands. Dun, dun, DUN.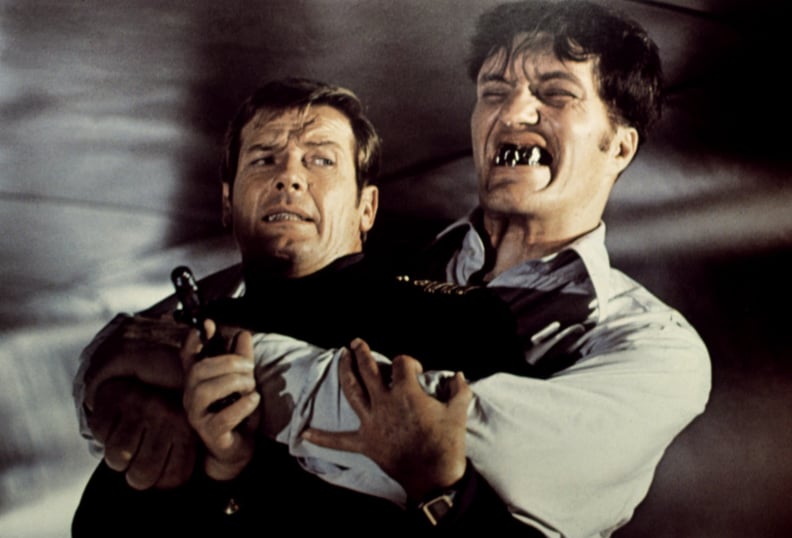 The Spy Who Loved Me (1977)
The Spy Who Loved Me is one of Moore's better Bond films, thanks in part to the introduction of iconic villain Jaws and Carly Simon's theme song, "Nobody Does It Better."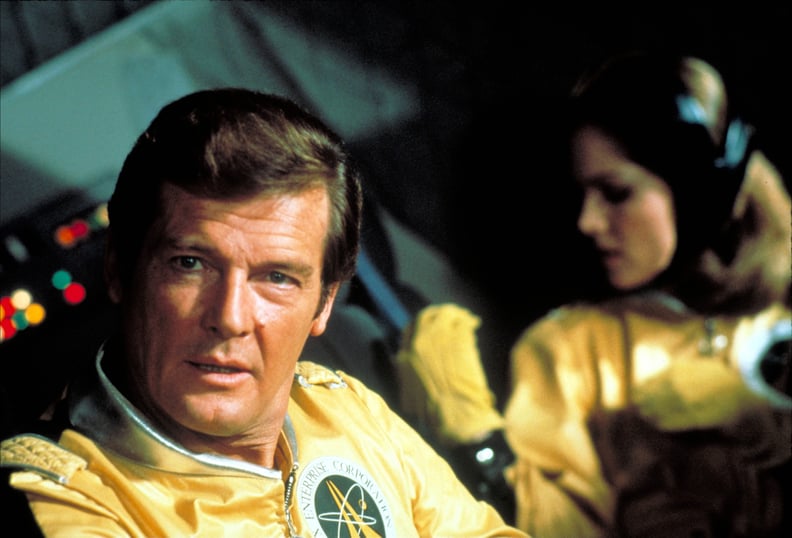 Moonraker (1979)
James Bond goes to space! That's really all you need to know about Moonraker, which also stars a female character named Holly Goodhead. Yes, that's real.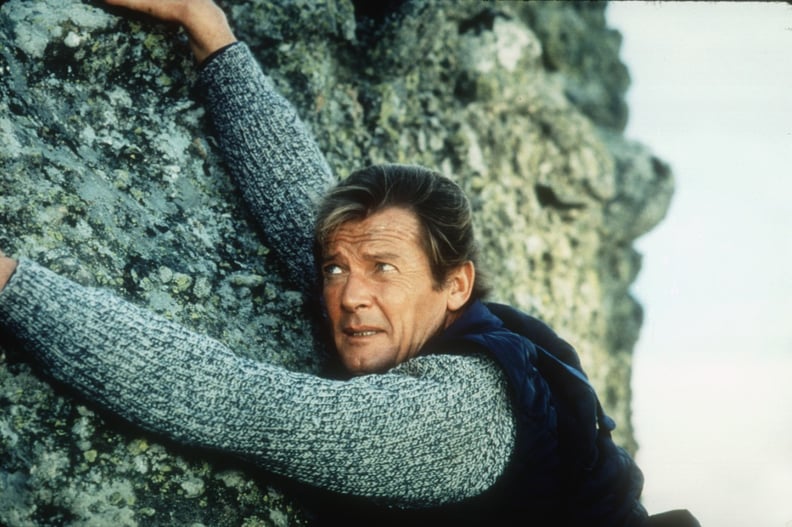 For Your Eyes Only (1981)
Moore scales rocky cliffs, shoves a car into the ocean, and hits the slopes in this very '80s Bond film.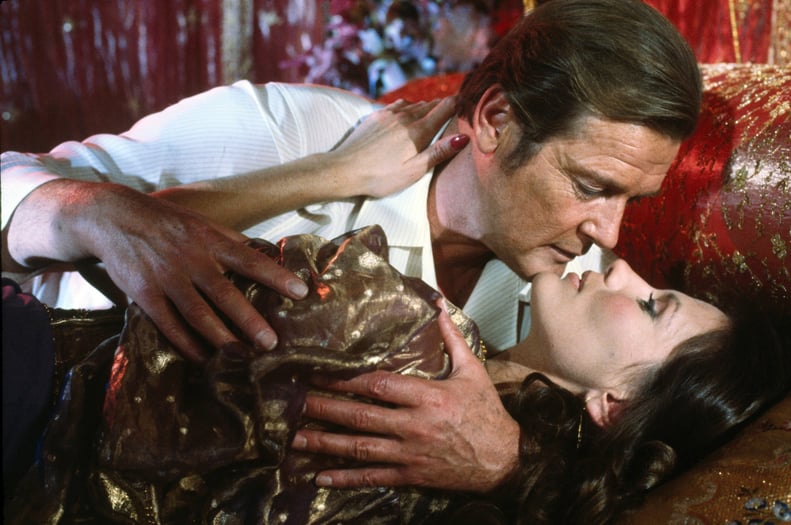 Octopussy (1983)
The title isn't the worst part of Moore's sixth Bond film. At one point, he's fully dressed as a clown. You're welcome for not including a picture of that.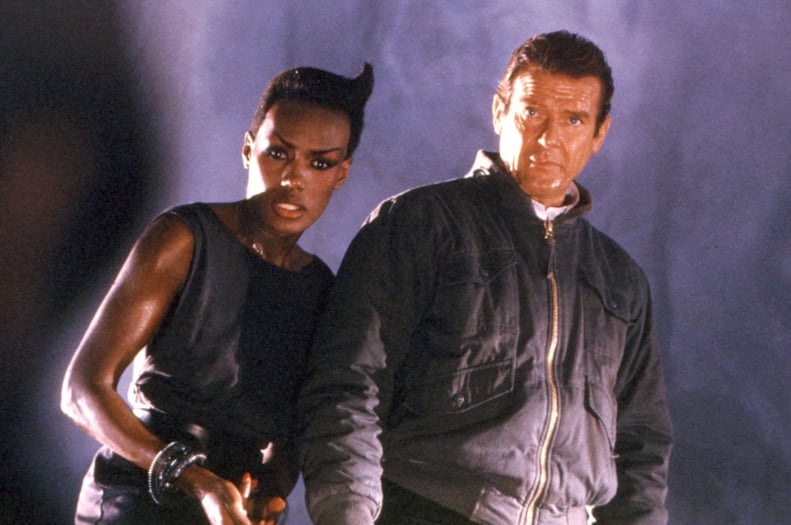 A View to a Kill (1985)
Moore was 57 years old when he said farewell to the franchise. His messy sendoff featured legendary model Grace Jones, Christopher Walken, and Nazi experiments. I choose to remember him from his early years.