We Can't Help Falling in Love With These 13 Romance Movies on Hulu
Ah, love: the driving force of so many movies! From serious dramas to light and sweet comedies, there's nothing like a Hollywood love story — and Hulu has quite the array. Although Hulu's original movies are just starting to ramp up more to compete with the likes of Netflix, the streamer has plenty of licensed movies in its library that are sure to make your heart race (or at least flutter).
Whether you're looking for the perfect date-night movie, a girls'-night classic, or a heartwarming pick just for you, we've got you covered with this rundown of the best romantic movies Hulu currently has to offer.
01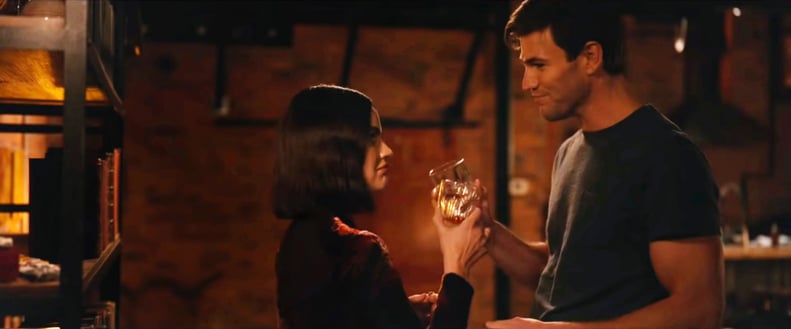 Romance Moves on Hulu: "The Hating Game"
Who doesn't love a good enemies-to-lovers romance? In this rom-com, based on the novel by Sally Thorne, the office is the battlefield where young professionals Lucy and Joshua duke it out over their career aspirations. As they both try to climb the career ladder, they're not above some mild sabotage or competitive shenanigans, taking enormous joy in being able to get one up on the other. Unfortunately for them both, things get complicated when they realize they don't actually hate each other — and they're actually super attracted to each other, so they'll have to decide whether to take a chance on romance.
02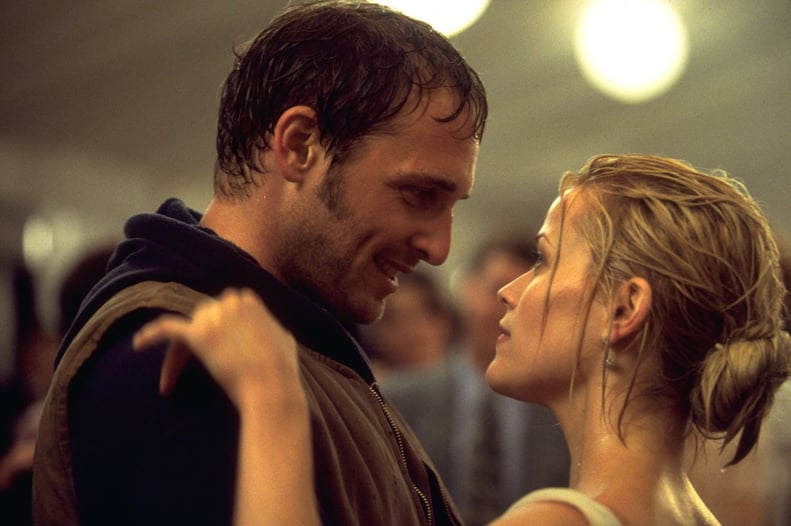 "Sweet Home Alabama"
This romantic comedy is a classic of the genre for a good reason! Melanie, a successful New York fashion designer, has worked hard to hide her rural Southern roots. When her wealthy boyfriend proposes, though, Melanie is forced to revisit her past. She heads home to her small hometown so that she can announce her engagement to her family — and finalize a divorce from Jake, her childhood sweetheart who she married as a teenager. Meanwhile, her new fiance's overbearing mother digs into her past, hoping to find dirt to break up the engagement, and Melanie realizes that her feelings for Jake might not be as buried as she's convinced herself.
03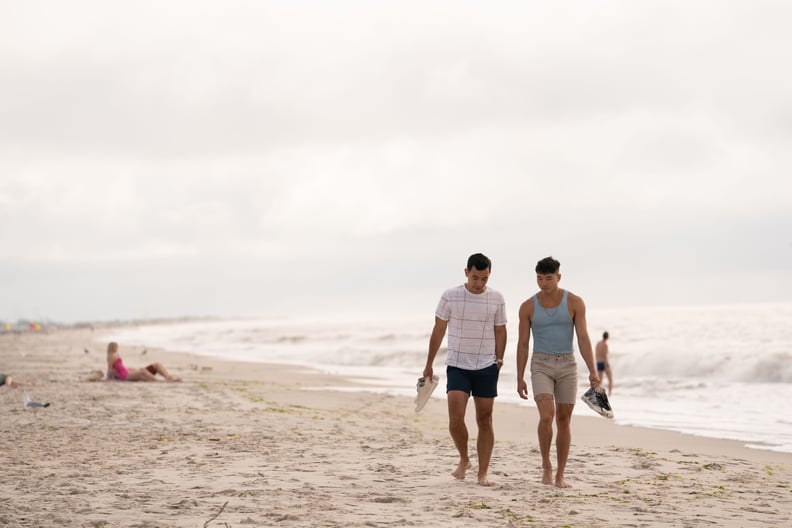 "Fire Island"
Take Jane Austen's beloved classic "Pride & Prejudice," set it among a group of queer men in the modern day, and you've got this biting and funny romance. When their longtime friend group discovers the house on Fire Island where they annually vacation is about to be sold, they're determined to make the most of their last trip. Along the way, they meet some wealthy new acquaintances who spark immediate interest (and immediate dislike) among the group. There's plenty of miscommunication and romantic twists, but, as you can probably expect, a happy resolution is in the cards for all our faves.
04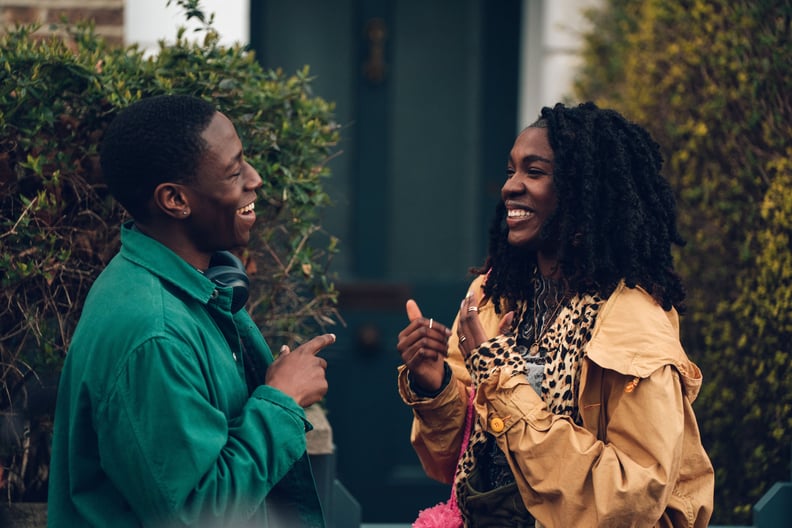 "Rye Lane"
Two 20-somethings, Yas and Dom, find themselves both reeling from breakups and general frustrations with their lives. When they have an awkward first encounter at an art show, the unlikely duo ends up striking up an unexpected friendship. Over the course of a very eventful day in London, they accompany each other on some personal adventures, slowly opening up to each other and sharing confidences. They'll help each other deal with their nightmarish exes, and their friendship soon takes a romantic turn — but they'll have to be totally honest with each other if they want a chance to make it last.
05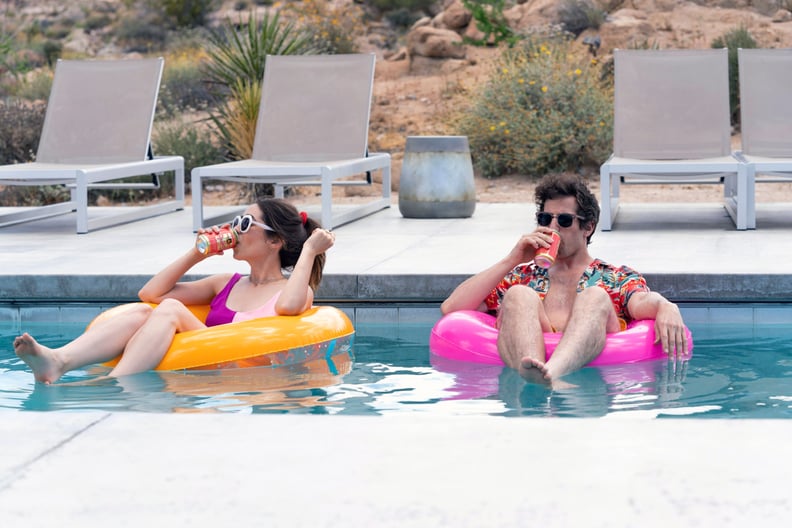 "Palm Springs"
Let's do the time loop again! Wedding guests Nyles and Sarah are not having a great day when they get sucked into a time loop together. Realizing they're trapped, they decide to start living each day like it's their last because they know a reset is on the horizon every time a new day dawns. It's all fun and games for a little while, but when their baggage and secrets get in the way of their burgeoning romance, Sarah redoubles her efforts to break them free of the time loop, no matter what it takes.
06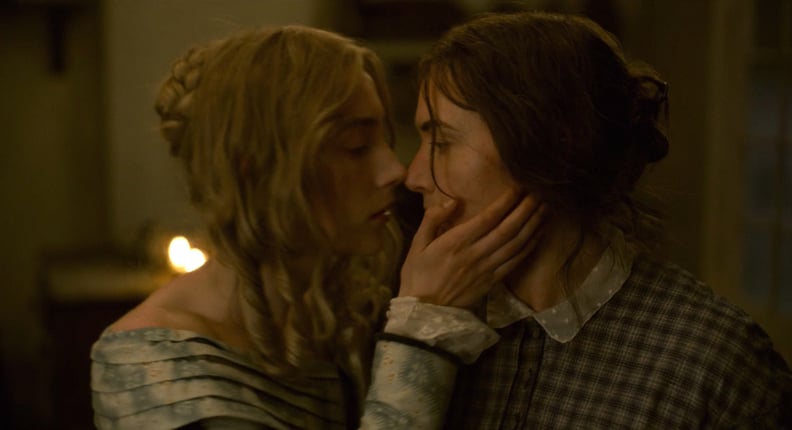 "Ammonite"
This historical drama is loosely based on the life of a real 19th-century paleontologist, Mary Anning. In a small seaside village, Mary collects and sells fossils to help support her ailing mother. When Charlotte, a geologist's wife, visits in the hope of improving her health, the two women begin to spend more time together, eventually leading to a passionate romance. Of course, their relationship is forbidden and highly secretive, and no matter how much they might try to figure out a way to stay with each other, the differences in their lives could prevent them from having any kind of future together.
07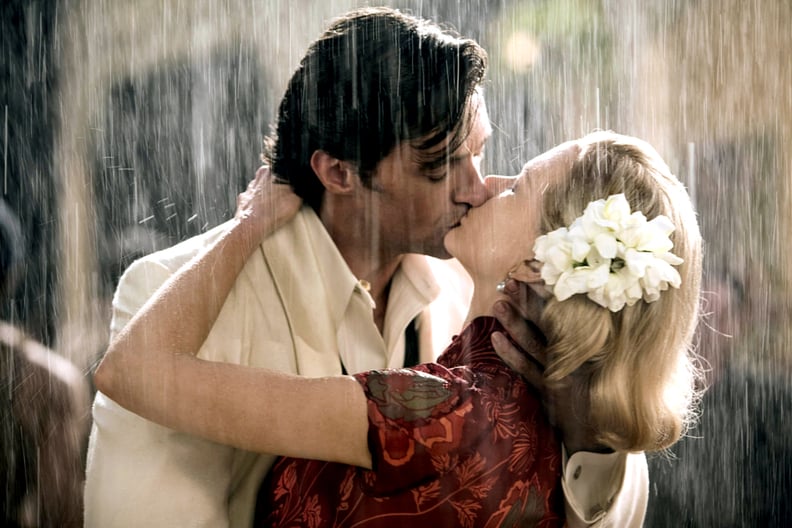 "Australia"
Hugh Jackman and Nicole Kidman, two of the biggest movie stars to come out of Australia, team up for this sweeping, historical, romantic epic. As World War II creeps closer, Lady Sarah Ashley heads to Australia to demand her cheating husband sell his cattle farm and return home. When she gets there, however, she's greeted by the news that her husband has been murdered, and another local businessman is circling in hopes of taking over the Ashleys' farm. Instead, Sarah takes matters into her own hands, teaming up with a reticent cattle drover to make a sale, discovering the mistreatment of Aboriginal tribes by white colonizers, and falling in love with the Drover, with Australia, and its people.
08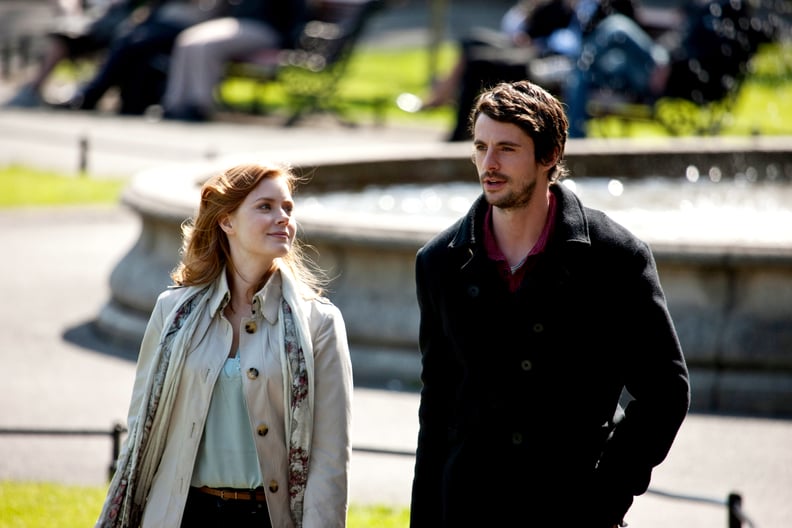 "Leap Year"
Tired of waiting for her straitlaced boyfriend to propose, Anna decides to take a big risk and take matters into her own hands. When she learns of an old Celtic tradition in which women propose to their suitors on Leap Day, Anna plans to meet him in Ireland on Leap Day and pop the question herself. Upon arriving, however, every part of Anna's plan goes off the rails, and she enlists the help of Declan, a grumpy rural innkeeper, to take her to Dublin. Along the way, Anna and Declan connect unexpectedly, leading Anna to reevaluate what she really thinks love is supposed to be like.
09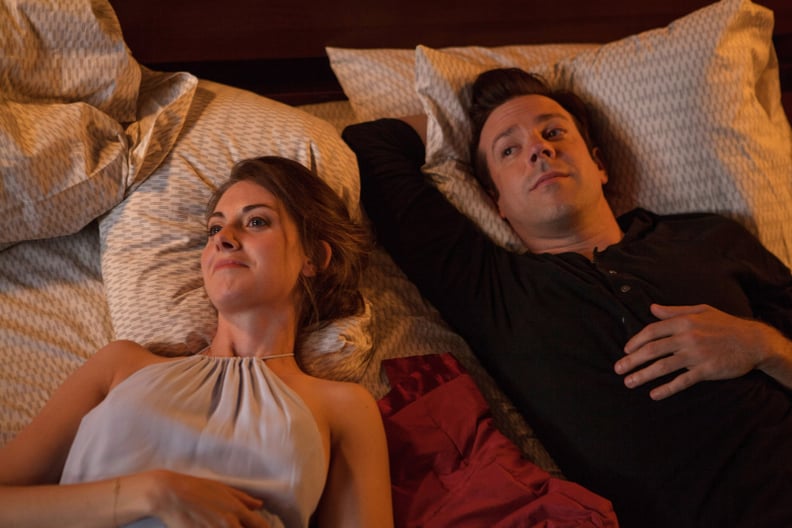 "Sleeping with Other People"
Spanning over a decade of friendship, this romantic comedy follows the evolving relationship of Jake and Lainey, two college friends who come in and out of each other's lives. The pair first meet (and hook up) in college, then bump into each other years later when both are suffering from problems in their romantic lives. Although they admit that they're still attracted to each other, they decide they should just stay friends. Even as their friendship grows closer, they can't help having complicated feelings about watching each other date other people, and eventually, they'll have to decide if the connection between them is worth taking a risk on.
10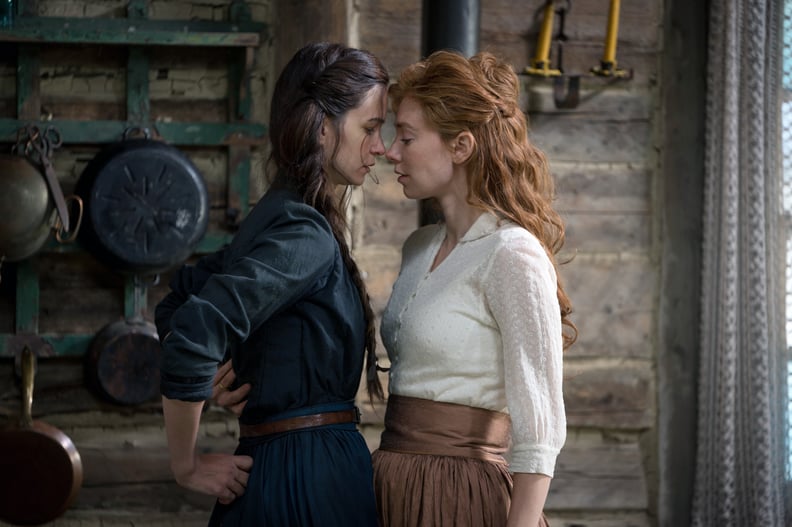 "The World to Come"
If forbidden romance is your jam, then this period drama is definitely for you. In 19th-century rural New York, Abigail is married to a farmer and grieving the loss of their young daughter. A new couple moves into the farm next to theirs, and Abigail soon bonds with the wife, Tallie, as they confide in each other about their disappointing and even controlling marriages. The friendship between them slowly turns into a romance, but their closeness leads to jealousy and suspicion on their husbands' parts. When rumors spread of local husbands poisoning their wives, the two women begin to worry that their own lives might be in danger too.
11
Happiest Season
When Abby and Harper travel to celebrate Christmas with Harper's family, the truth comes out: Harper still hasn't come out to her conservative family, meaning Abby has to pretend to not be her girlfriend while they're there. Naturally, things don't go as planned, and Abby and Harper both have to figure out what they're willing to do to keep their love alive.
12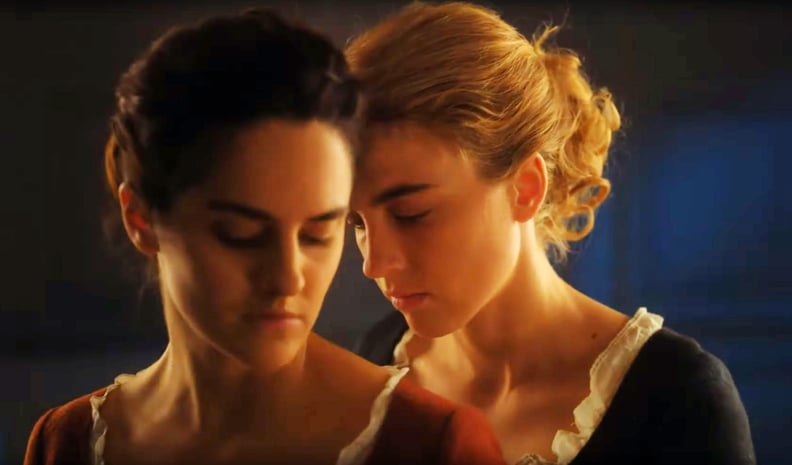 Portrait of a Lady on Fire
In 18th-century France, Marianne is commissioned by an aristocratic family to paint a portrait of their daughter, Héloïse, who is unwillingly engaged to a rich nobleman from Milan. Over the course of their sessions, Marianne and Héloïse begin a passionate affair that is all the more poignant for knowing it can't last.
13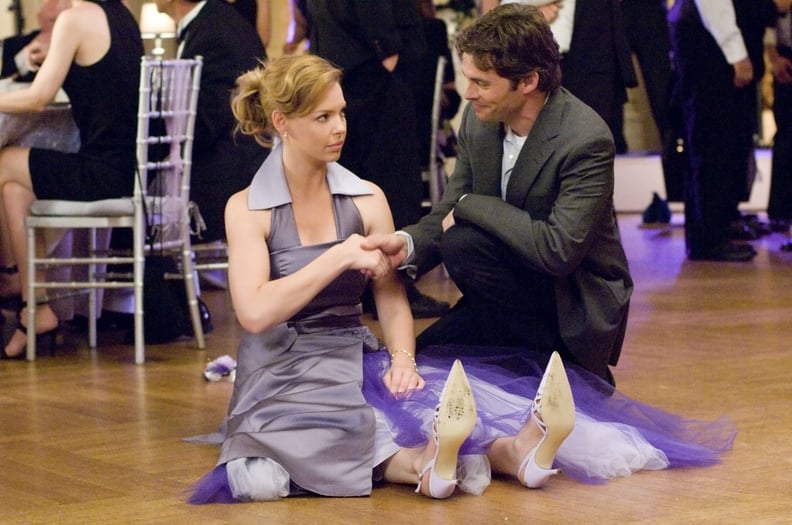 27 Dresses
Jane is the epitome of "always a bridesmaid" but has always loved getting to help her friends and family plan their special days. When her sister arrives in town and starts a whirlwind romance with Jane's secret crush, Jane is devastated — and the presence of smart-aleck, cynical wedding reporter Kevin definitely does not help matters.