You've Got to See Ron Livingston as Fat Elvis
Actors playing real people have really been nailing it lately. First, there was Dane DeHaan as James Dean, and now Ron Livingston is taking on the role of Elvis Presley for The Shangri-La Suite. And he's not doing the most glam version of the King, he's doing what's colloquially referred to as "fat Elvis." The movie is about a man (Luke Grimes) who sets out to kill Elvis in 1974 (when he was at the height of his Las Vegas fame), and Ashley Greene — whom you can also see here — plays Priscilla Presley. These are must-see pictures, people.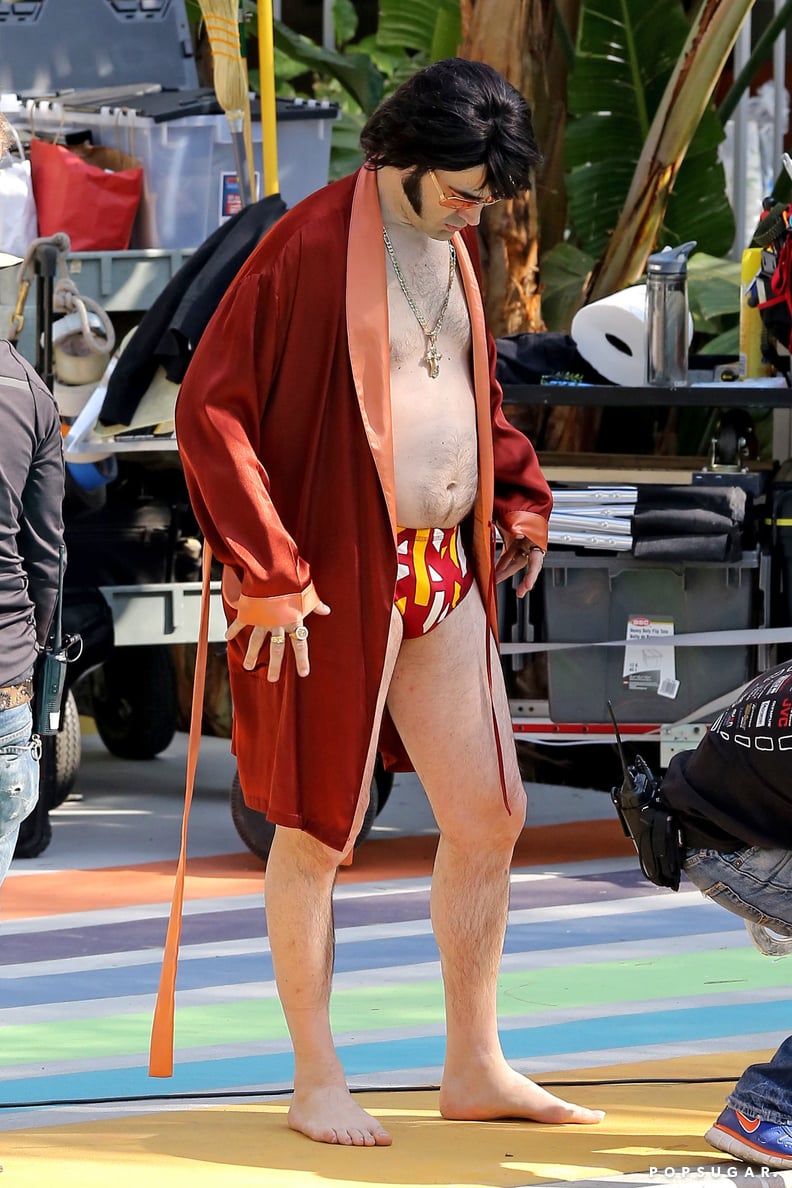 Not sure whether Livingston went method for that belly or if it's a prosthetic.