The Sandman Season 1 Bonus Episode
Netflix Just Released a Surprise Episode of "The Sandman" You Can Watch Right Now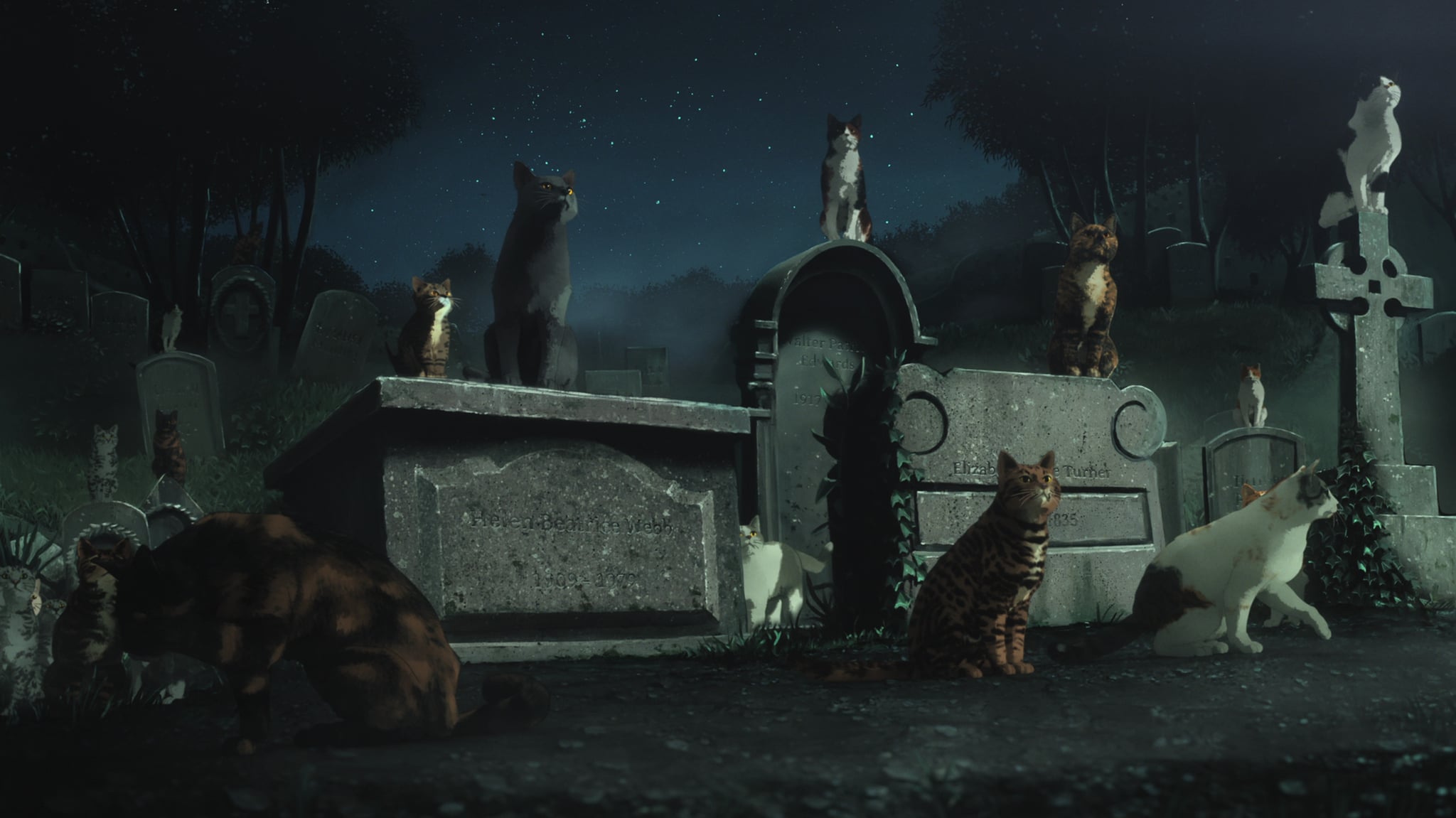 Amazing news for fans of "The Sandman": Netflix just released a surprise hour-long bonus episode! The first 10 episodes of season one began streaming on Aug. 5 and brought fans into the world of Dream (Tom Sturridge), Lucifer (Gwendoline Christie), and the Endless. Now, the 11th surprise episode expands on that universe even more. "The Sandman" creator Neil Gaiman teased the release of the bonus installment in a tweet on Aug. 19, writing, "It would be nice if there were more than just the 10 episodes of Sandman in Season 1."
The two-part episode is titled "A Dream of a Thousand Cats/Calliope." Netflix says, "In the two-part story collection, a Siamese cat dreaming of a new world and a writer in desperate need of inspiration cross paths with Morpheus." The "A Dream of a Thousand Cats" story is the only animated episode of "The Sandman." Sturridge voices the animated, feline version of Dream. The rest of the voice cast includes Sandra Oh, James McAvoy, David Tennant, Michael Sheen, and Gaiman himself. McAvoy voiced Dream in the audiobook version of "The Sandman," while Tennant and Sheen star in another Gaiman adaptation, "Good Omens."
Dutch animator Hisko Hulsing, who directed the episode, told Netflix, "We endeavored to make the animated version of 'A Dream of a Thousand Cats' as mesmerizing and hypnotic as we could by utilizing the magic of real oil paintings on canvas. We combined the paintings with classically drawn 2D animation, based on realistic 3D animation of telepathic cats in order to create a trippy world that feels both grounded and dreamy at the same time. Untold Studio's in London created the breathtaking 3D animation of the cats. The wonderful 2D animation, oil paintings and stylizing were all done at Submarine Studio's in Amsterdam."
"The Sandman" hasn't been renewed for season two yet, but hopefully this bonus episode isn't the end of the line for the show and Netflix green lights more.
The bonus episode of "The Sandman" is streaming now on Netflix.