An Excerpt of Scarlett St. Clair's King of Battle and Blood
Exclusive: Get a Sneak Peek at Scarlett St. Clair's New Book King of Battle and Blood
As POPSUGAR editors, we independently select and write about stuff we love and think you'll like too. If you buy a product we have recommended, we may receive affiliate commission, which in turn supports our work.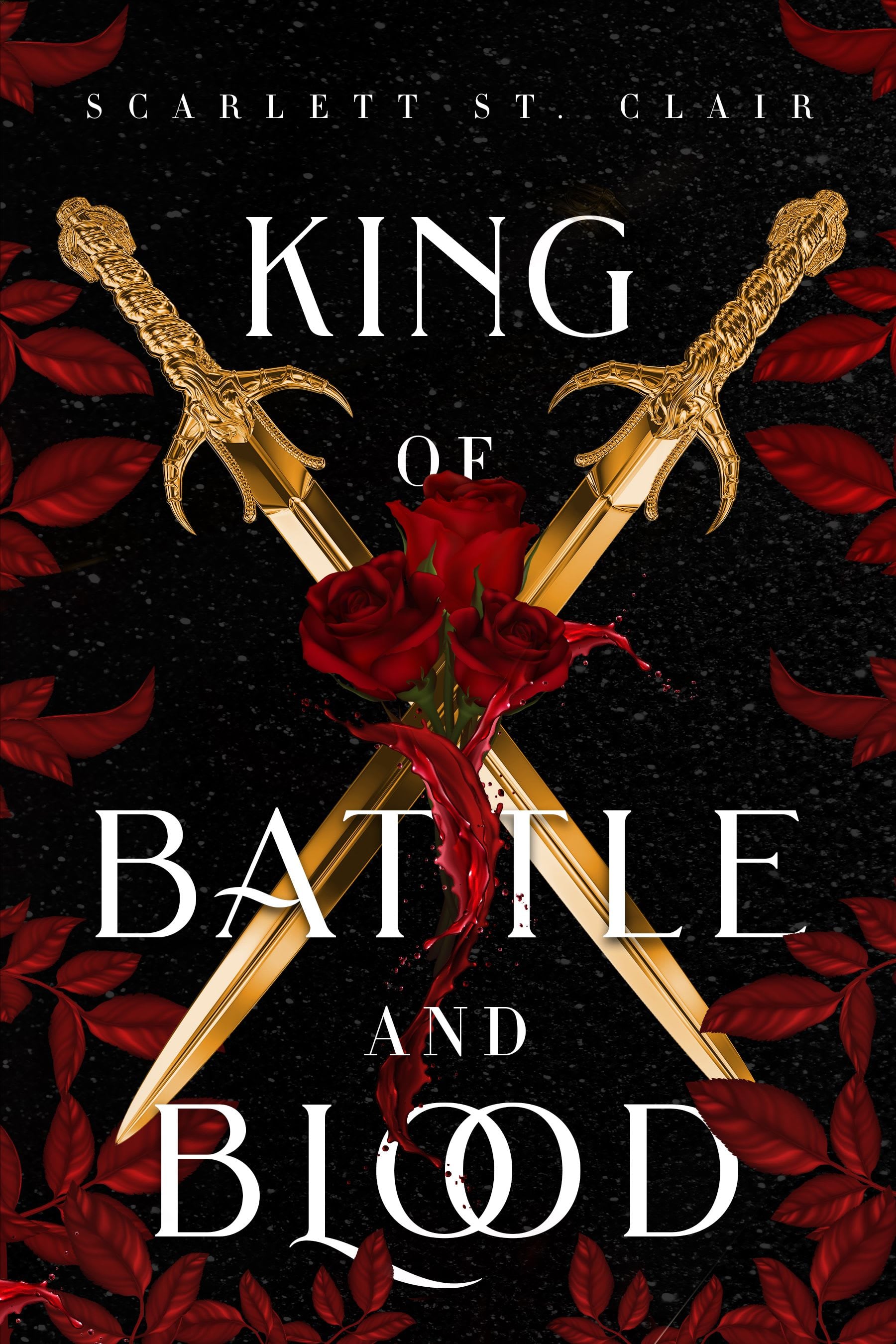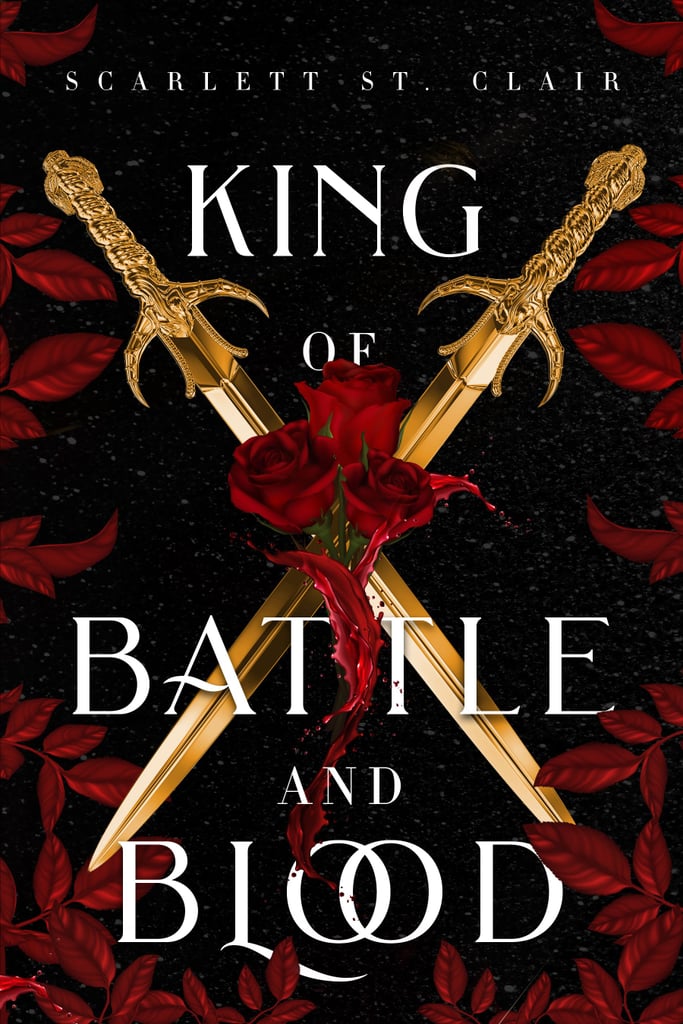 If you're a part of #BookTok, you most likely know the name Scarlett St. Clair. Or at least, you know her bestselling self-published book that everyone on TikTok loves, A Touch of Darkness, which tells a love story between Hades and Persephone. Her latest novel, King of Battle and Blood ($15), doesn't come out until Nov. 30, but luckily, we've got something to keep you busy while you wait — an exclusive alternate point of view of a very important scene.
To give you some background on the novel, this upcoming book follows Isolde de Lara, a princess who must, in order to save her kingdom, marry the vampire king, Adrian Aleksandr Vasiliev, and kill him. Unfortunately, her assassination attempt fails, and Adrian threatens to raise Isolde as the undead if she tries again. Faced with becoming the thing she hates most, she seeks to survive the horrible vampire court while secretly defying Adrian, whom she fears. However, she can't help but wonder why — despite their bubbling chemistry — the merciless, savage vampire king chose her as his consort.
While the book takes place from Isolde's point of view, in this upcoming wedding scene, we see Adrian's — what does the other side look like? Find out for yourself by reading this exclusive look at King of Battle and Blood before it comes out next month.
---
"Stop. Fidgeting."
I glanced at Daroc who stood beside me at the altar of the goddess Asha, shifting from foot to foot, so contrary to his usual stillness.
"I am uncomfortable," Daroc replied.
"It is not as if anyone will be looking at you."
"We are the enemy, Adrian," Daroc said. "Everyone is looking at us."
He was not wrong.
Though we appeared to be alone, I could see movement in the shadows, priestesses who watched—cowards—from a distance. I could hear their prayers, whispers that slid against my skin but did no damage beyond annoying me. As my gaze moved past them, their pleas ceased.
They were useless, anyway, as I was certain they knew. If Asha had been able to stop me, I would not be here now.
The rest of the sanctuary was lit with a low light that reminded me of the fire that had ravaged the coast of Cordova. It was cavernous and smelled like cedar and soil. A large tree grew behind us, twisting into an erratic crown of naked branches. It was once a symbol of connection—its roots linking the spirit world to the living world. But since my birth—since the creation of the vampire—all mention of spirit had been removed from its meaning. Instead, the tree represented life, and its health was a reflection of the stability of the world.
Its bare branches meant I was succeeding, and I grinned just as the doors to the sanctuary opened to reveal my greatest achievement—Isolde de Lara.
She was beautiful, dressed in darkness, her dark hair crowned with pearls. I noted rather happily that she had left her tresses out of her usual tight coil. She was everything I wanted my queen to be as she made her way toward me, unafraid and unflinching. She did not lower her gaze from mine, did not bow her head in submission. She watched me and lifted her chin.
In the time since I'd asked for her hand, she had accepted her fate.
We would have to work on her future.
She released her father's arm, and as she came to stand before me, I caught her scent—a sweet, warm aroma that made my mouth water, reminding me of the kiss I'd given her earlier and how she'd responded. Her passion was promising, and I was eager to explore it further.
"You are stunning," I said, feeling the truth of those words in my chest. She was far more beautiful than I'd imagined.
She arched a brow at me, as if in accusation. "You forgot to say so earlier."
I was surprised she would acknowledge our earlier encounter, especially in the company of her father and Commander Killian—the man she seemed so eager to protect.
"Are we talking about that?"
"I don't see why not," she said, glancing to my right where Daroc lingered for just a moment. "We learned valuable information about each other."
"It sounds as though you would like to learn more."
"I want to know everything about my enemy," she replied. "But I am in no hurry. As you so delicately reminded me, we have all night."
I grinned.
So you've been thinking about it too? I wanted to say. My actual reply was not much better.
"Oh, Sparrow. There will be no time for talking."
King Henri cleared his throat, and one of the priestesses who had been chanting prayers in the shadows earlier decided to approach. I wondered if she'd hope to expel me before the handfasting could continue.
Arrogant but not uncommon for a priestess of Asha to believe their power could exceed that of Dis, the Goddess of Spirit.
Still, the priestess exuded calm respect as she held out her hands for each of us to take.
"Princess, Your Majesty," she said. "This handfasting symbolizes your pledges to one another. Do you swear from this day forward to honor, respect, and commit to each other?"
"I do," we said, our words a harmony that gave me hope.
I held her gaze as the priestess joined our hands and swallowed at the feel of her soft skin against mine, at her small hand caged within my own.
"As your hands are bound together by this cord, so too shall your lives be bound as one, and as you repeat these words, and these cords bind, you swear an unbreakable vow. Your Majesty."
The priestess spoke the words of our vows, and I repeated them, my gaze unwavering from Isolde's dark eyes. I wanted her to know I meant them, that I felt them deep in my soul. I did not take choosing a queen lightly.
"These hands will feed you, protect you, and guide you. These hands will ease your pain and carry your burdens. They will hold you and comfort you…"
These hands, I thought, will burn and build kingdoms. They will worship and cherish you. These hands know what they hold.
Despite how Isolde felt about me, about this marriage, I would treat her as the gift she was. I smiled at the thought.