The Serpent: Who Is Charles Sobhraj's Wife, Nihita Biswas?
The Serpent Doesn't Depict Charles Sobhraj's Current — Quite Controversial — Marriage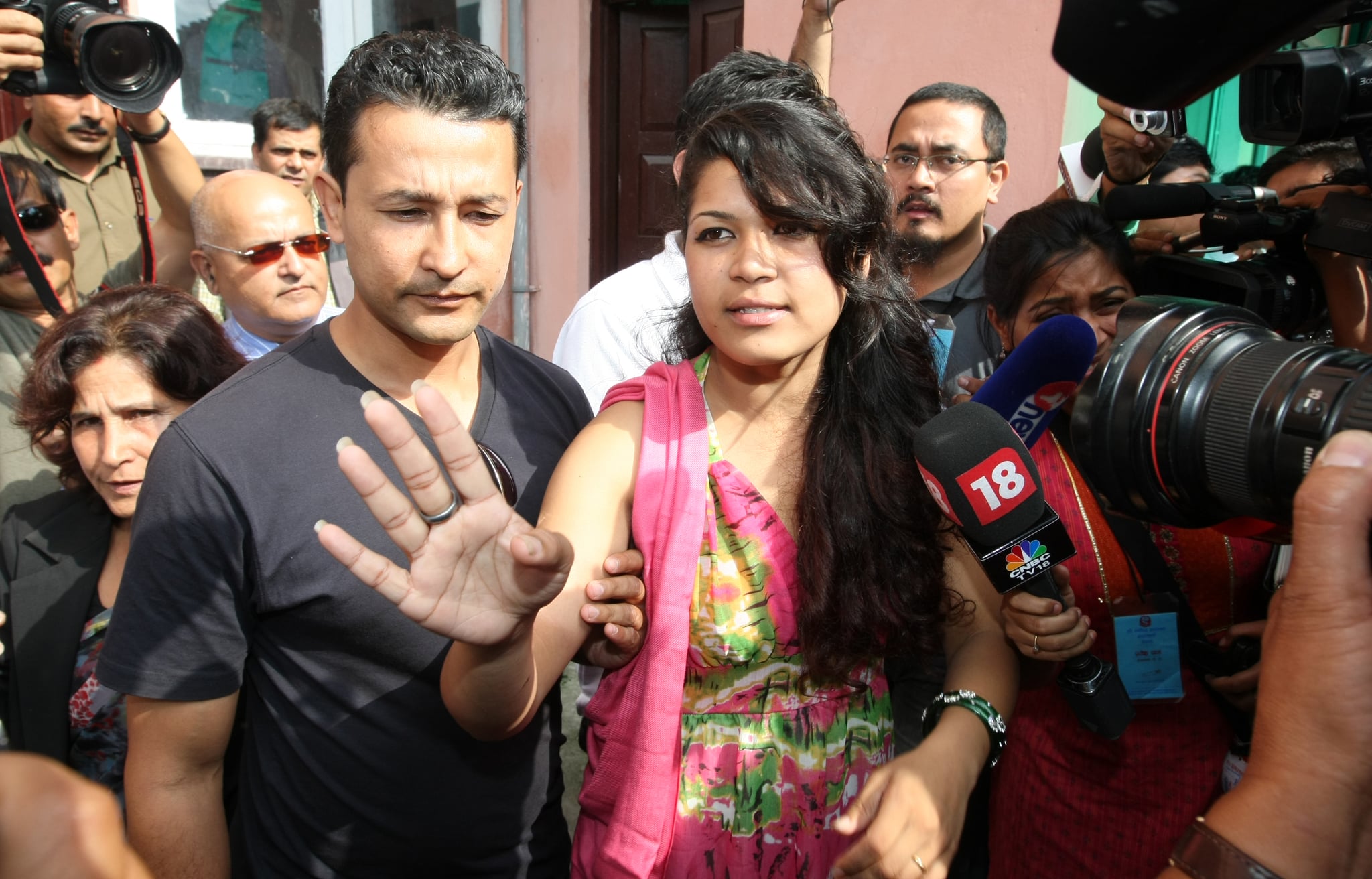 Starring Tahar Rahim, Billy Howle, and Jenna Coleman, Netflix's The Serpent chronicles the deadly murder spree of French gem dealer Charles Sobhraj. In the true-crime series, most of Sobhraj's murderous schemes unfold while he is on the road in Asia with his girlfriend Marie-Andrée Leclerc, aka Monique. He would lull his victims, often young backpackers, into a false sense of security and then drug and rob them. Well into the show, we also meet his first and former wife, Chantal Compagnon, who is renamed Juliette in the series. The show doesn't go too far into the future — only until the authorities caught him again in 2003. What The Serpent doesn't depict is that in 2008, Sobhraj married a woman named Nihita Biswas, his lawyer's daughter and his translator.
After getting arrested in 1976, Sobhraj spent two decades in an Indian prison for drugging French students. After escaping and getting caught, he managed to spend enough time in jail to avoid getting extradited to Thailand, where he would have likely faced the death penalty. In 1997, he settled in Paris and became a free man. But in 2003, he was caught once more in Nepal. Dutch diplomat Herman Knippenberg found statements from Leclerc that incriminated Sobhraj, who was sentenced to life for the 1975 murder of American tourist Connie Jo Bronzich in 2004.
In 2008, at age 64, Sobhraj married a Nepali woman named Nihita Biswas, his lawyer's 20-year-old daughter, while still serving time at a Kathmandu prison. Biswas apparently fell in love after visiting him when he needed an interpreter in prison. The year she married him, Biswas told The Times of India that she believed that he was innocent and that there was no evidence against him. In 2014, he was convicted for the 1975 murder of a Canadian tourist named Laurent Carrière.
Besides her marriage to Sobhraj, Biswas is also known for starring in the fifth season of an Indian reality TV show called Bigg Boss where housemates are voted out every week and the remaining person wins a cash prize. Biswas was actually the first person to get eliminated when she participated in 2011. She hasn't spoken much since her stint on the show, however. In 2017, she reportedly donated blood before Sobhraj had heart surgery.
Image Source: Getty / Prakash Mathema / AFP