We're Calling It: These Are Becky G's Sexiest Music Videos Ever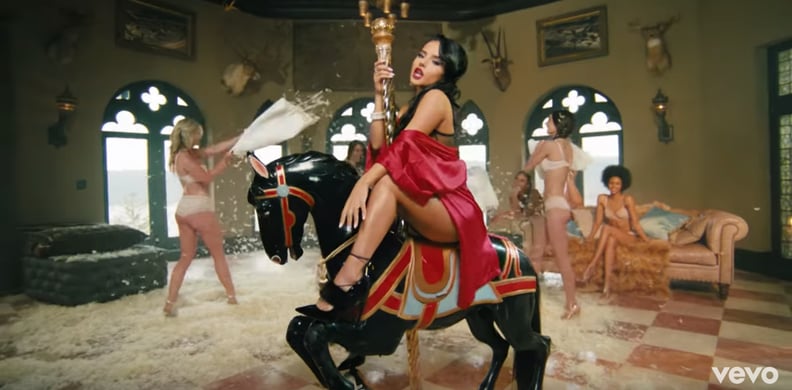 If you're a Becky G fan, you know she can bring the heat. From her sexy snaps on social media to her sultry red carpet appearances, the 22-year-old only seems to get hotter. But can we just take a second to talk about her music videos? Specifically, her "Sin Pijama" video with Natti Natasha? Hot damn! That might just be Becky's sexiest video to date. Along with these other three, of course — see Becky's hottest videos of all time ahead!
01
"Mala Santa" by Becky G
Whew! If this is just an album visual, I can't even imagine what the actual music video is going to be like.
02
"Subiendo" by Becky G
Even though this isn't an official video, I can't think of anything sexier than Becky G dancing around in the rain.
03
"Sin Pijama" by Becky G and Natti Natasha
The song title pretty much says it all. "Sin Pijama" translates to "No Pajama," and the video is basically an invitation to Becky G and Natti Natasha's sexy girls' night out.
04
"LBD" by Becky G
What's hotter than Becky G dancing around in a bunch of sultry outfits? I'll wait.
05
"Banana" Anitta and Becky G
A video of Anitta and Becky G twerking on top of a banana — need I say more?
06
"Booty" by C. Tangana and Becky G
Dripping in gold, Becky G leaves little to the imagination as she shakes her "booty" in a scantily clad outfit.