Watch Shania Twain's PCAs Performance 2022
Shania Twain Shouts Out Ryan Reynolds in "That Don't Impress Me Much" PCAs Performance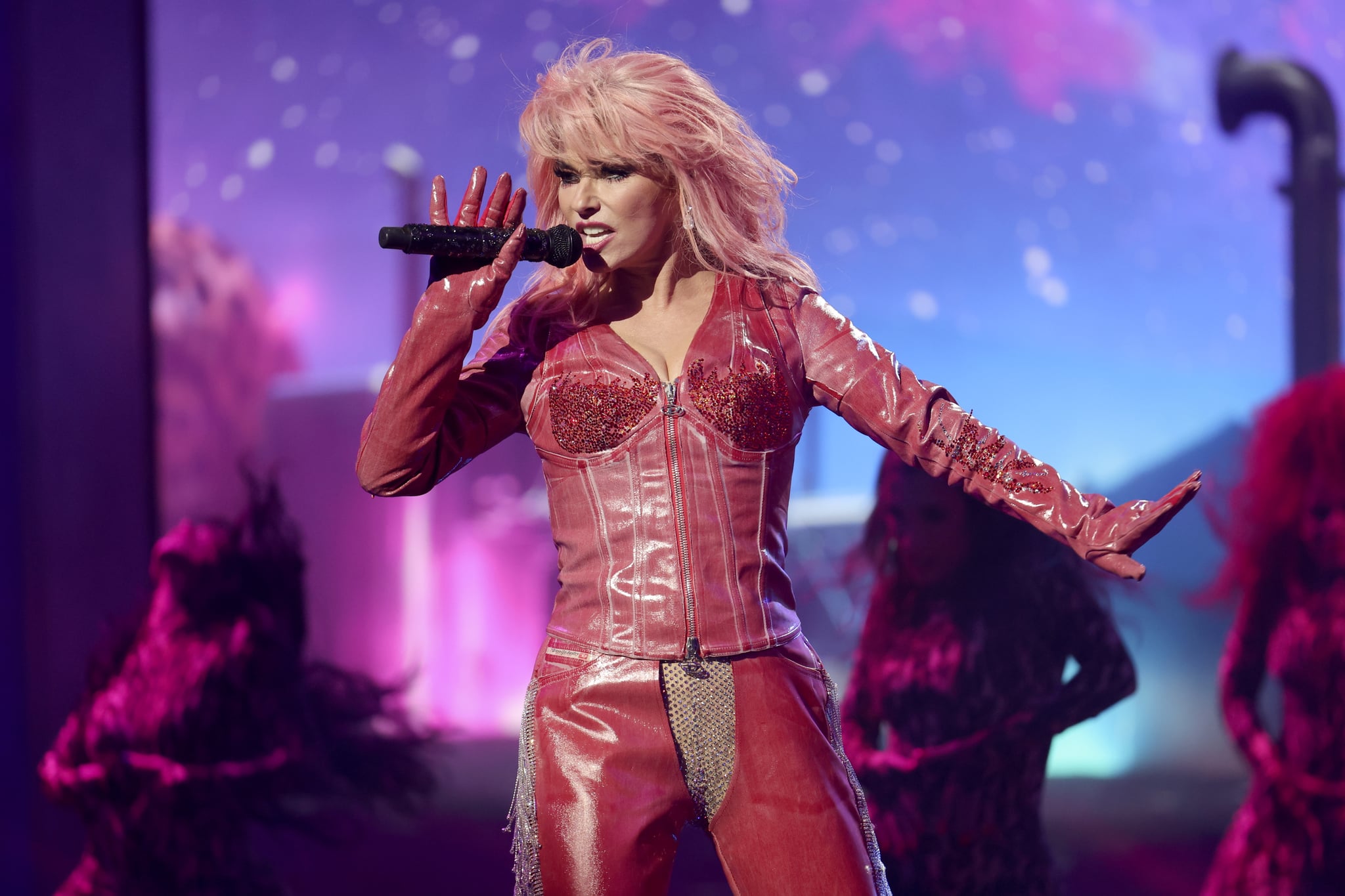 Image Source: Hetty / Chris Polk / E! Entertainment / NBC
Shania Twain was recognized for her contributions to the music industry at the 2022 People's Choice Awards, receiving the music icon award at the Dec. 6 ceremony. Before accepting her trophy from presenter Billy Porter, the incomparable country star delivered an epic performance of her best hits, from "Any Man of Mine" and "That Don't Impress Me Much" to "Man! I Feel Like a Woman!" and "Waking Up Dreaming" (off her upcoming February 2023 album, "Queen of Me").
The music icon wore several shimmery looks throughout her performance — not to mention her hot-pink hair — but none of that distracted from her amazing vocals and lyrics. The real surprise came when Twain worked icon award recipient Ryan Reynolds into her performance of "That Don't Impress Me Much," singing, "OK, so you're Ryan Reynolds? That don't impress me much." The "Deadpool" star laughed in surprise but seemed to love the shout-out as part of such an epic moment.
After her performance, Twain delivered a moving speech to her fans, encouraging them to "be the queen of you," saying, "Embrace your individuality and your crazy ideas. Just be brave. Let's remember, there is power in numbers. We are in this together. Love is love." She added, "And when a door slams in your face . . . kick it down. All I have to say is, be the queen of you."
Watch the epic moment play out below.