Love Is Definitely in the Air With These 75 Love Songs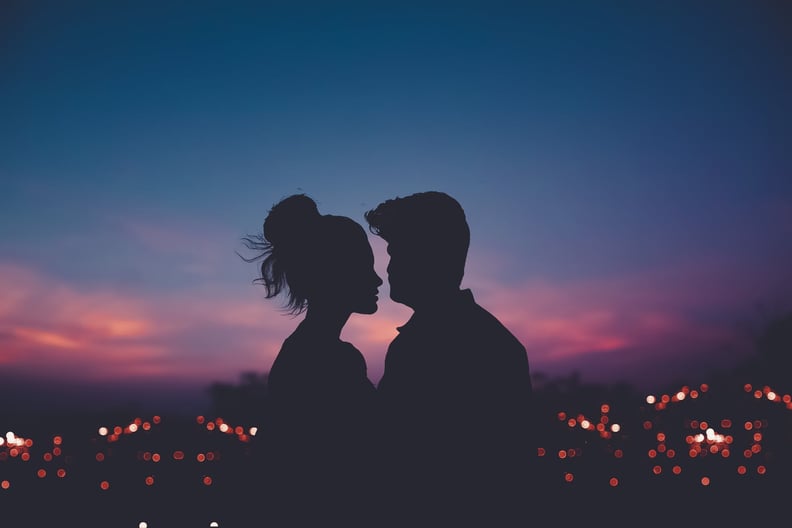 Pexels | luizclas
Sometimes it can be difficult to express exactly how you feel about someone with your words alone, and that's where love songs come into play. Nothing says I love you more than a playlist full of the most romantic tracks by your partner's favorite artists. Or if you're old school, you'll find a way to burn a specially-curated CD of their favorite love songs. Needless to say, there are plenty of creative ways to show how much you care for your significant other with some assistance from the best songs about love.
Whether you're in the falling in love stage, have a romance that's just starting to heat up, or you've been with your soulmate for longer than you can remember, listening to these love songs ahead will surely make your heart swoon.
Keep scrolling to find all the best love songs we could muster up — by everyone from Whitney Houston and Mariah Carey to Justin Bieber and Taylor Swift — and see if you're convinced that true love is real.
01
"Best Part" by Daniel Caesar feat. H.E.R.
02
"Lifetime" by Justin Bieber
04
"Find Someone Like You" by Snoh Aalegra
05
"Love on the Brain" by Rihanna
06
"Godspeed" by Frank Ocean
08
"He Is" by Heather Headley
09
"Cupid" by Lloyd feat. Awesome Jones!!!
11
"Butterflyz" by Alicia Keys
12
"Gonna Love Me (Remix)" by Teyana Taylor feat. Ghostface Killah, Method Man, and Raekwon
14
"Matrimony" by Wale feat. Usher
16
"4 Letter Word" by Ant Clemons
17
"Let Me Love You" by Mario
19
"Have You Ever" by Brandy
20
"If You Love Me" by Brownstone
21
"Girls Need Love" by Summer Walker
22
"I Will Always Love You" by Whitney Houston
23
"Time After Time" by Cyndi Lauper
24
"Endless Love" by Diana Ross and Lionel Richie
26
"Hallelujah" by Jeff Buckley
27
"L-O-V-E" by Nat King Cole
28
"My Girl" by The Temptations
29
"How Deep Is Your Love" by Bee Gees
31
"Can't Help Falling in Love" by Elvis Presley
32
"I Don't Want to Miss a Thing" by Aerosmith
33
"Wonderful Tonight" by Eric Clapton
34
"Total Eclipse of the Heart" by Bonnie Tyler
35
"Your Song" by Elton John
36
"My Heart Will Go On" by Celine Dion
37
"Truly Madly Deeply" by Savage Garden
38
"You're Still the One" by Shania Twain
39
"This Kiss" by Faith Hill
40
"When You Say Nothing at All" by Alison Krauss
41
"She Will Be Loved" by Maroon 5
42
"Your Body Is a Wonderland" by John Mayer
43
"Still Into You" by Paramore
44
"Always Be My Baby" by Mariah Carey
45
"Love Story" by Taylor Swift
46
"Thinking Out Loud" by Ed Sheeran
47
"If It Wasn't For You" by Various Cruelties
48
"Little Things" by One Direction
49
"Bubbly" by Colbie Caillat
52
"Fallin' All in You" by Shawn Mendes
53
"Seeing Blind" by Niall Horan feat. Maren Morris
54
"When I Look at You" by Miley Cyrus
55
"If I Ain't Got You" by Alicia Keys
56
"Count on Me" by Bruno Mars
58
"All of Me" by John Legend
59
"Love Song" by Sara Bareilles
60
"Bleeding Love" by Leona Lewis
61
"Better Together" by Jack Johnson
63
"Crush" by David Archuleta
64
"A Thousand Years" by Christina Perri
65
"Loving Someone" by The 1975
67
"Oh, What a World" by Kacey Musgraves
68
"Oh Baby" by LCD Soundsystem
69
"Pictures of You" by The Cure
70
"Flowers in Your Hair" by The Lumineers
71
"I Wanna Be Yours" by Arctic Monkeys
73
"Rhythm of Love" by Plain White T's
75
"Beautiful Soul" by Jesse McCartney