10 Sons of Anarchy Characters to Be This Halloween
Because your love for Sons of Anarchy will never die, why not dress up as a Redwood Original for Halloween this year? Of course, Jax and Tara are a great option for couples, but there are still so many more characters you could be. Before you plan out which trendy costume to go with this year, consider some old favorites.
01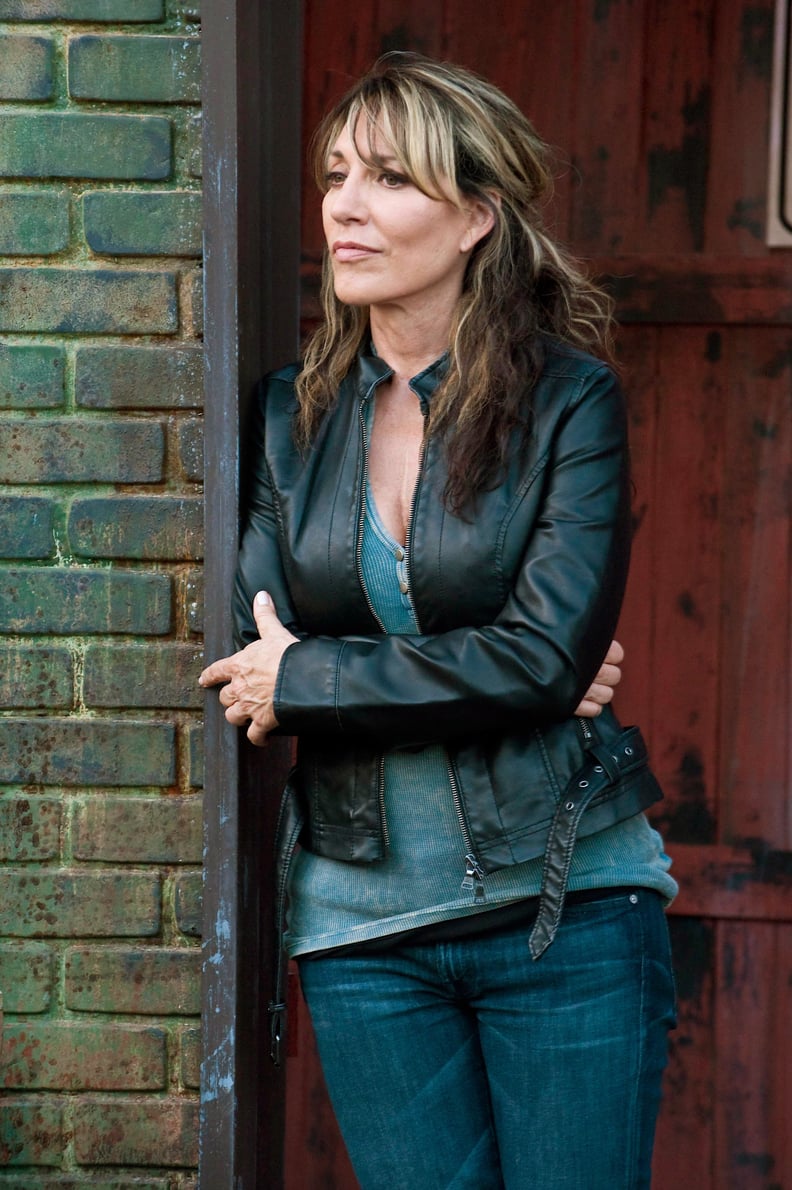 Gemma Teller Morrow
What to wear: Gemma sports jeans, a cotton shirt (often with a graphic pattern on the front), and a leather jacket. The key here is to get your hair striped like Kelly Clarkson circa From Justin to Kelly.
How to act: Like you're a bad b*tch. You know these boys wouldn't be half the men they are if you weren't here to whip them into shape. You may not be a Redwood Original, but you know your way around a bike and you've got a watchful eye on everyone around you.
02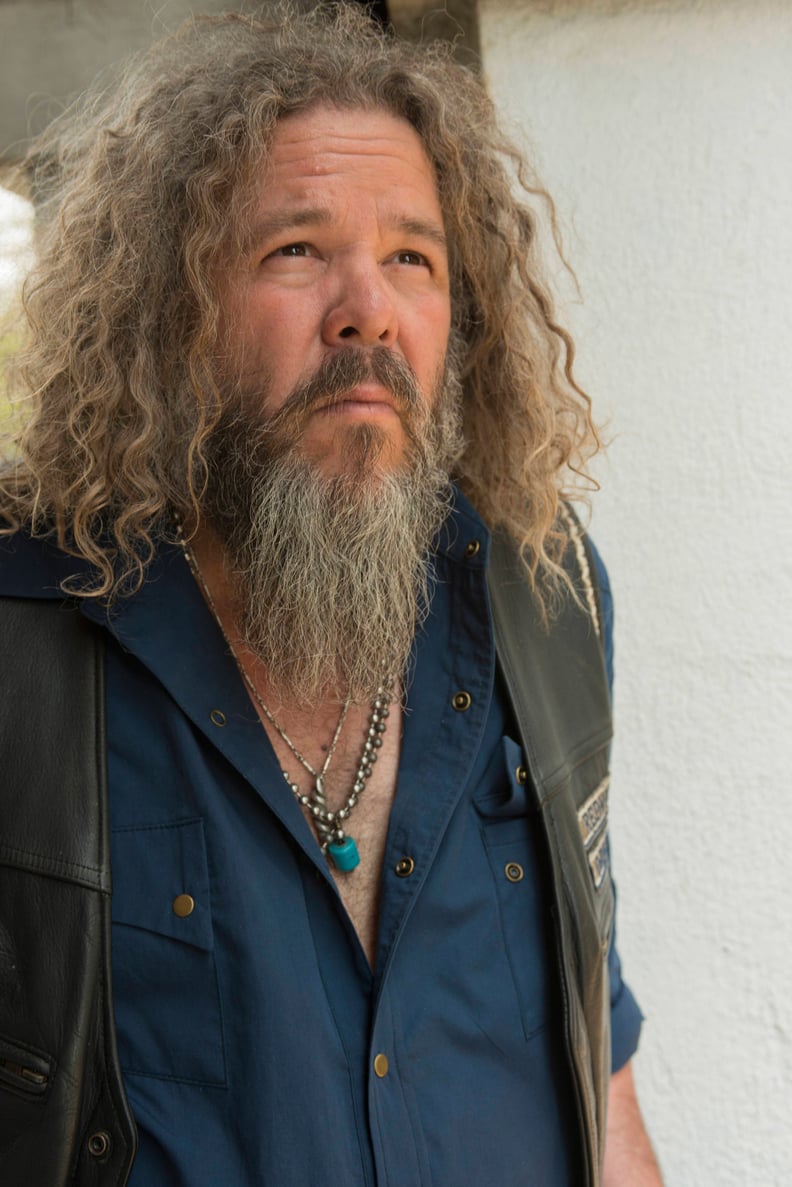 Robert "Bobby Elvis" Munson
What to wear: Go with jeans, a dark blue button-down with the sleeves rolled up, and your Redwood Original leather vest. Feel free to add some necklaces in there for flair, and you'll have to start growing out your beard . . . as of six months ago.
How to act: You've been around the block a few times and you're wise to the game, but you still have a great sense of humor.
03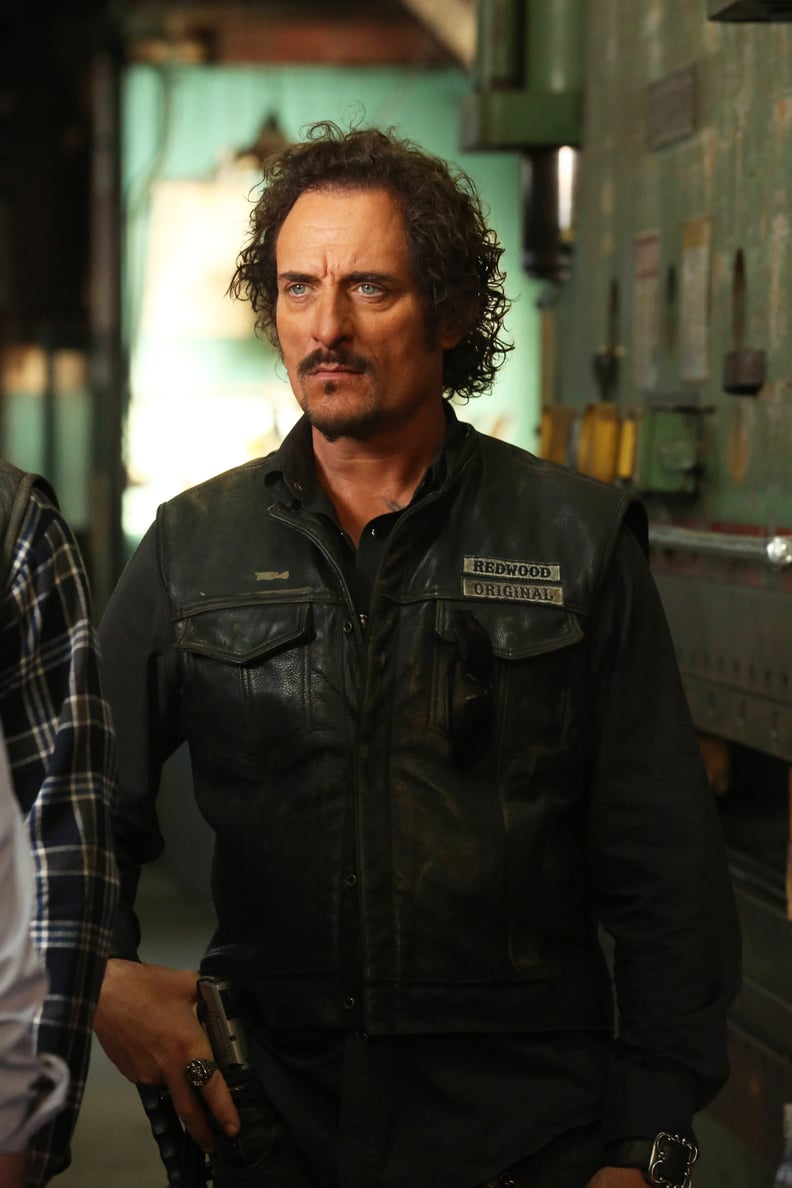 Alex "Tig" Trager
What to wear: A black long-sleeve shirt with jeans under your leather vest. You can accessorize, but not too much. You'll probably have to find a wig to pull off that hair.
How to act: A little on edge. You love fixing motorcycles, and you love getting frisky with the ladies.
04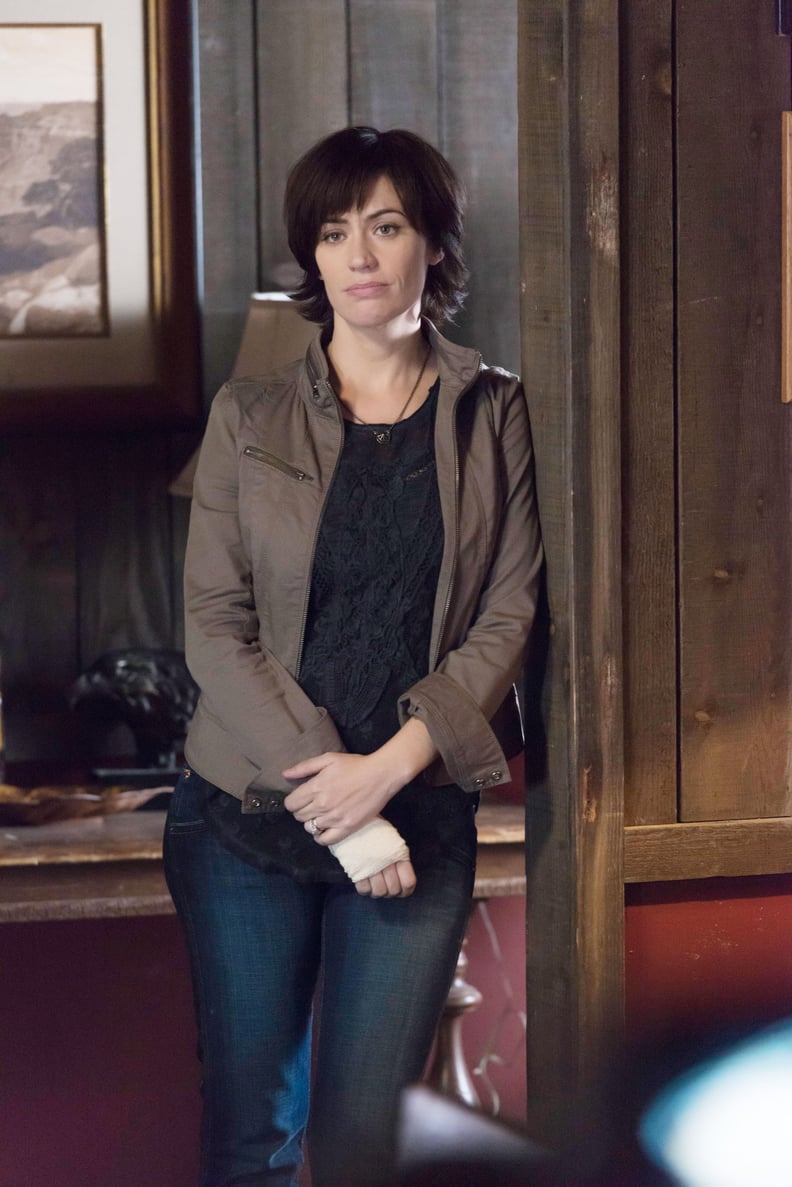 Tara Knowles Teller
What to wear: You can either go for the Doctor Knowles look, in which case wear your hospital whites, or Tara Teller, Jax's jeans-wearing, short-hair-styled soulmate.
How to act: Like a doctor or a cool motorcycle chick. I thought we established this already.
05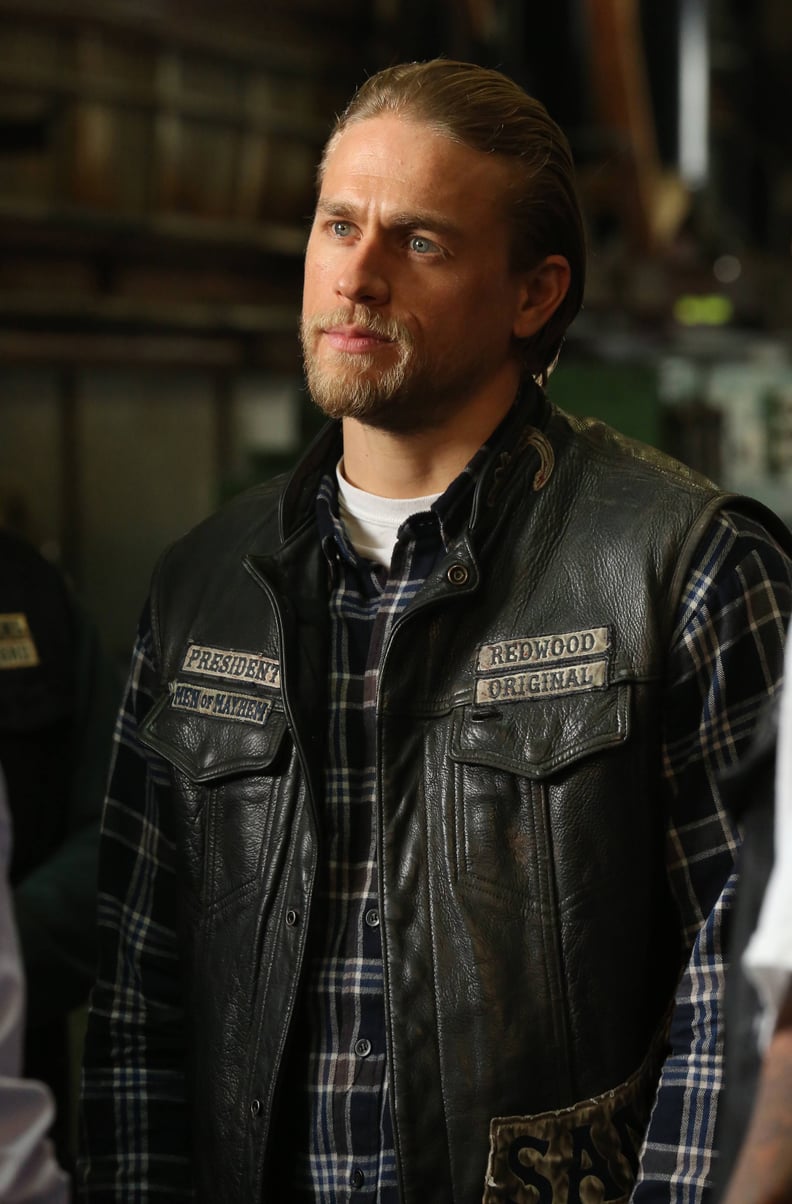 Jax Teller
What to wear: A flannel shirt with a white t-shirt underneath, a leather vest (natch) with patches on it that say either "V. President" or "President," "Men of Mayhem," "Redwood," and "Original." You'll need some dirty jeans and some grease to slick back your beautiful blond hair, too.
How to act: You're the leader (or second in command, depending on which season you're aiming for) of the gang, so be cool and confident. You're in control, but you keep your emotions to yourself. The ladies love you, but you only have eyes for Tara.
06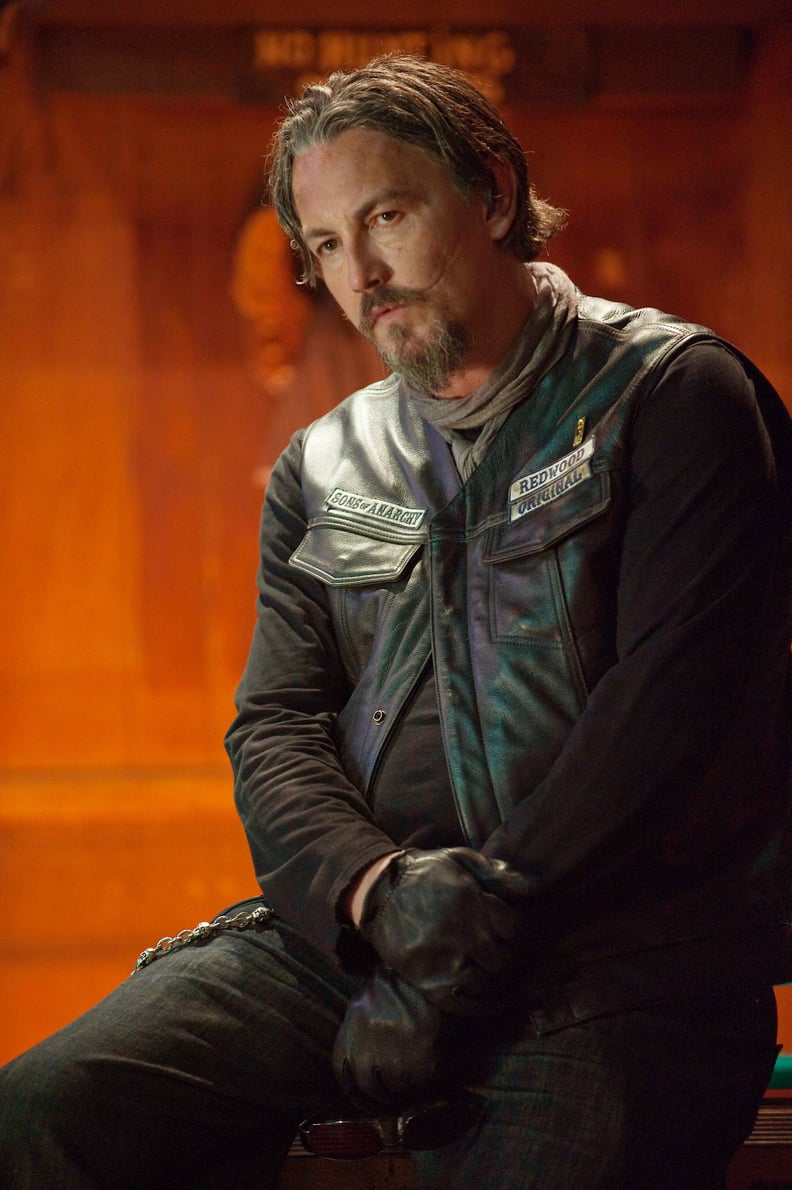 Filip "Chibs" Telford
What to wear: Like the rest of the guys in the gang, you're partial to jeans, a black shirt, and your vest. Top off the look with gloves and a scarf. You'll need makeup to pull of Chibs's facial scars.
How to act: People will recognize you for your Scottish accent so be sure to practice before Halloween. You're loyal and serve as a father figure to the young guys in the group.
07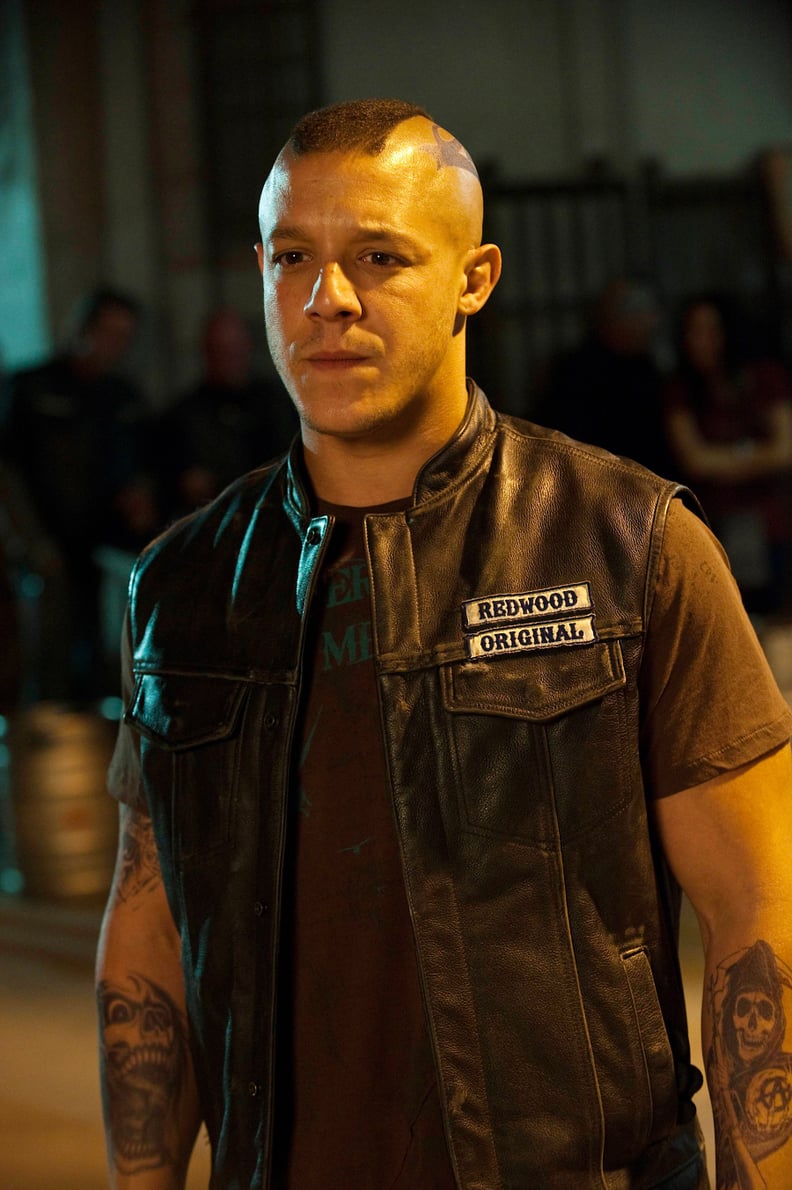 Juan Carlos "Juice" Ortiz
What to wear: Either go with the biker outfit or wear an orange prison jumpsuit. The key is to either shave your head entirely or carve that mohawk down the middle.
How to act: You still kind of feel like the new kid on the block, and you're willing to do anything for your friends.
08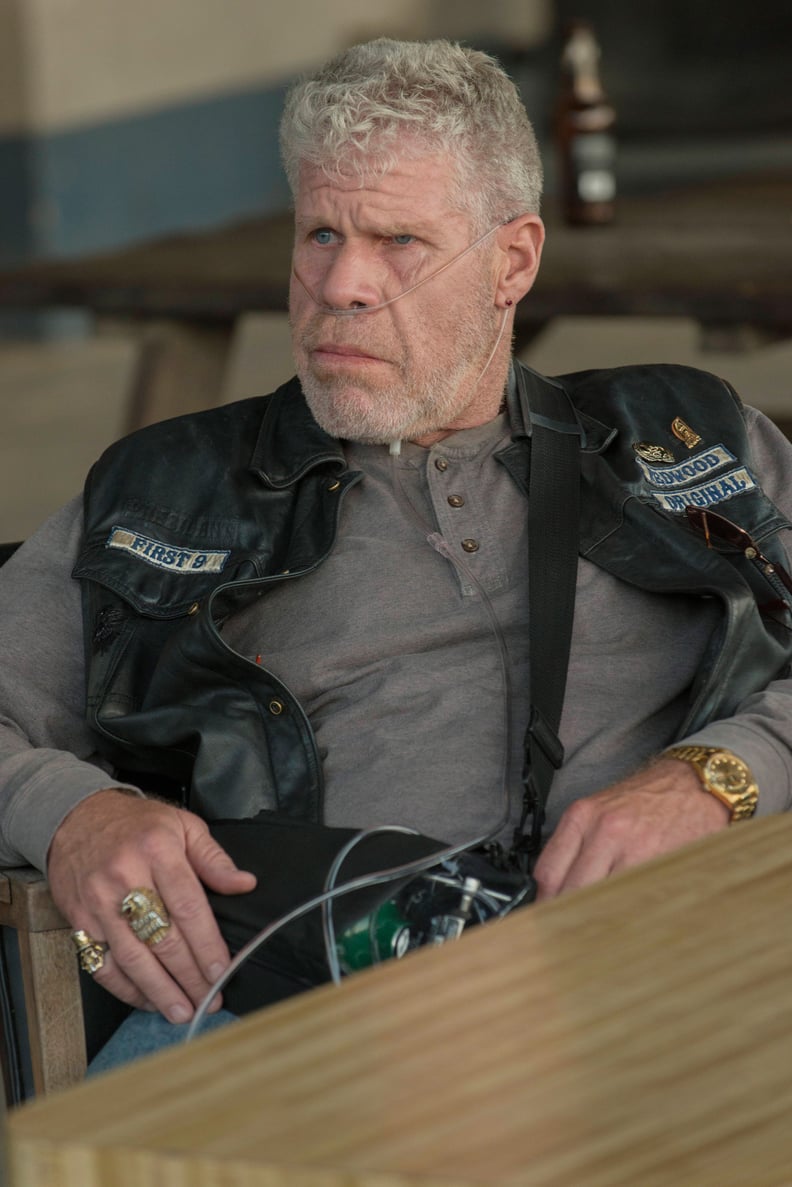 Clarence "Clay" Morrow
What to wear: The typical attire (see above), but add on a ton of rings and a sweet gold watch.
How to act: You're the big dog on campus, even if you are attached to an oxygen tank. You're respected by all, but you can also be ruthless.
09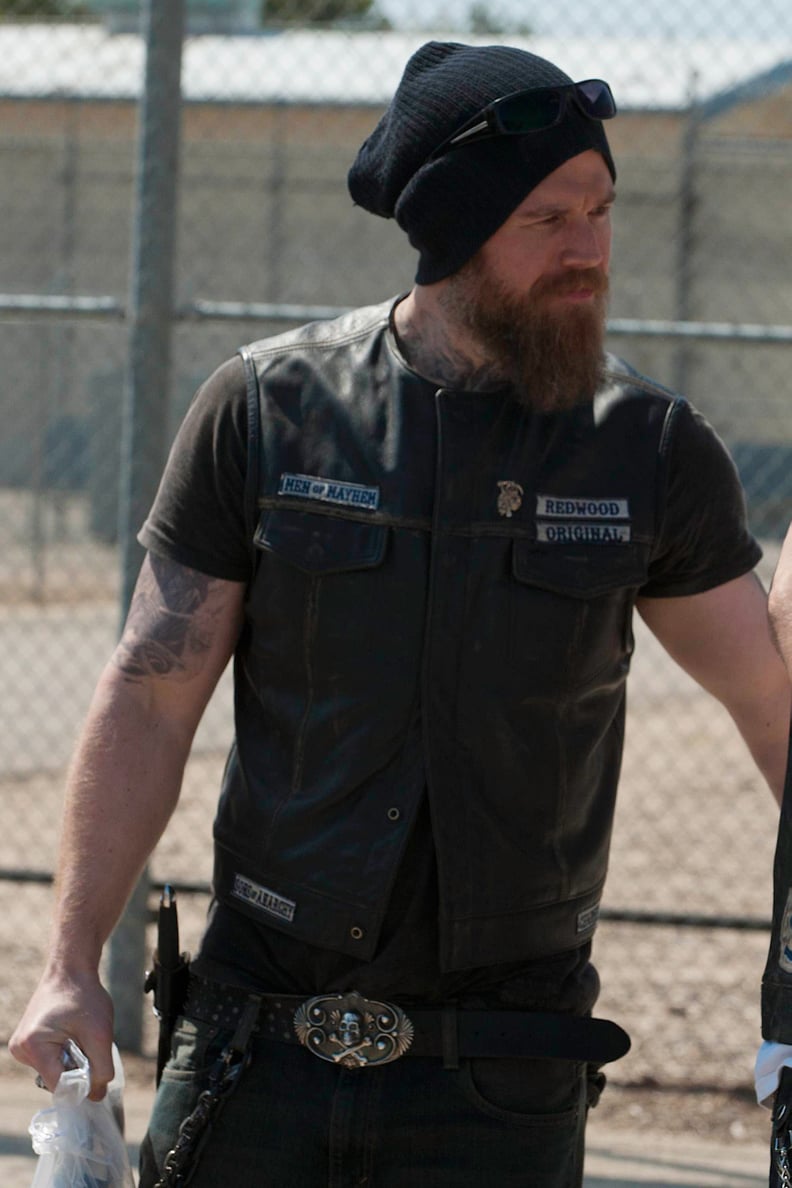 Harry "Opie" Winston
What to wear: Jeans, a short-sleeved shirt, and your vest. Pair the ensemble with a black beanie (to cover your long, lustrous hair) and a badass belt.
How to act: Unfortunately, Opie doesn't fair too well in the Sons of Anarchy universe, but since you've chosen him, just go around asking people if they've seen Jax.
10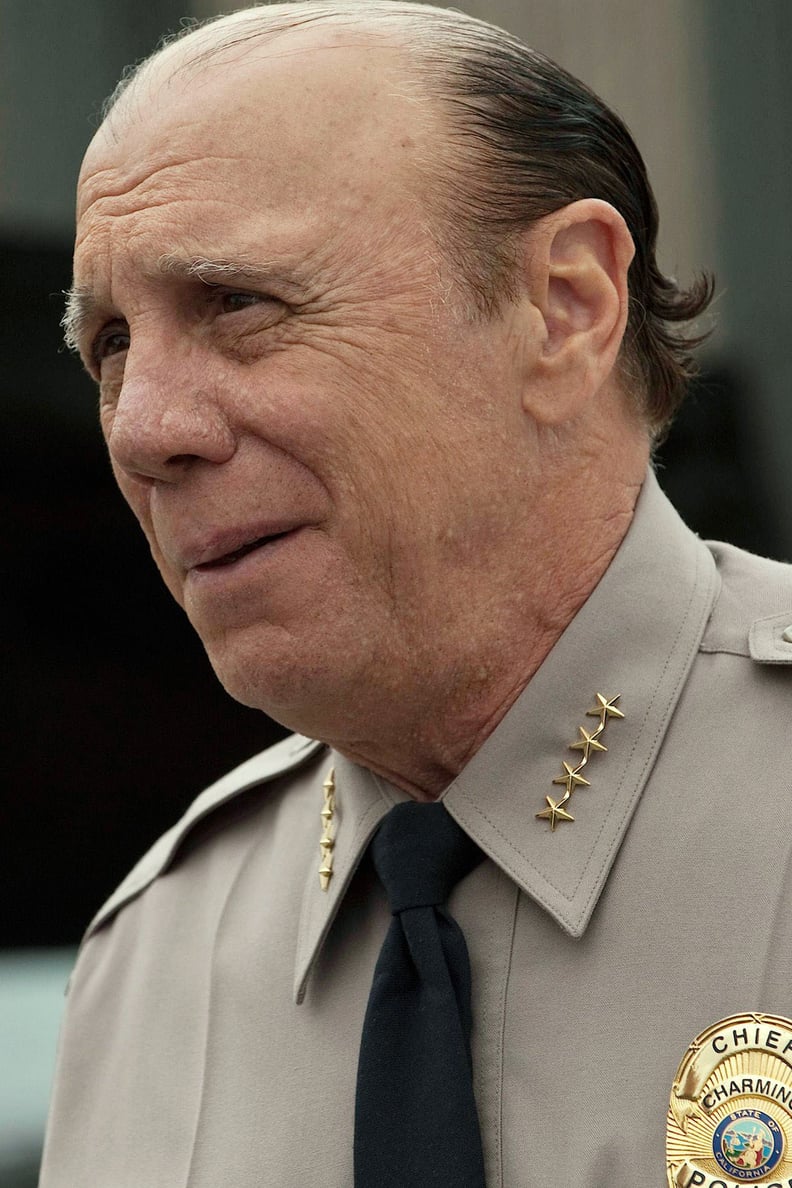 Chief Wayne Unser
What to wear: Your typical police chief's uniform.
How to act: Like you know something fishy is going on, but you're OK with letting it slide for now.