Get a Look at The Space Between Us, the Interplanetary Film You're Going to Fall For
Britt Robertson and Asa Butterfield are the stars of The Space Between Us, an upcoming adventure film about just that: the space that separates two teens who begin an online friendship. Unlike most pen pals, they don't live hundreds or even thousands of miles apart; they live 249 million miles apart. Gardner (Butterfield) has grown up on Mars, a child born against odds after an astronaut discovers she's pregnant in the middle of her mission to colonize Mars. Years after his mother dies during childbirth, Gardner meets Tulsa (Robertson) via an online messenger. They have a lot in common — with the exception of their home planet.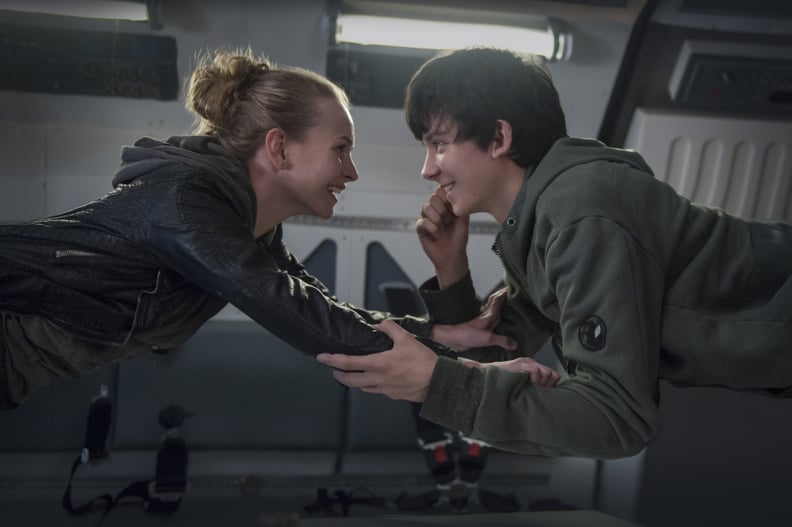 I got the chance to visit the Albuquerque set of the film last year, and now we're one of the only outlets where you can see these brand-new images of the film, due out on July 29. As you may have gathered from the photos, Gardner and Tulsa do end up meeting. He finds his way to Earth and shows up at her high school, which is where we caught up with Butterfield and Robertson. Fun fact: it was a working school, and classes were in session! Check out these images, stay tuned for our interviews with them, and find out what else is coming out in 2016.