Stranger Things Dmitri Is This Game of Thrones Star
Yes, That's "Game of Thrones"'s Jaqen H'ghar in "Stranger Things" Season 4
Watch out! This post contains spoilers.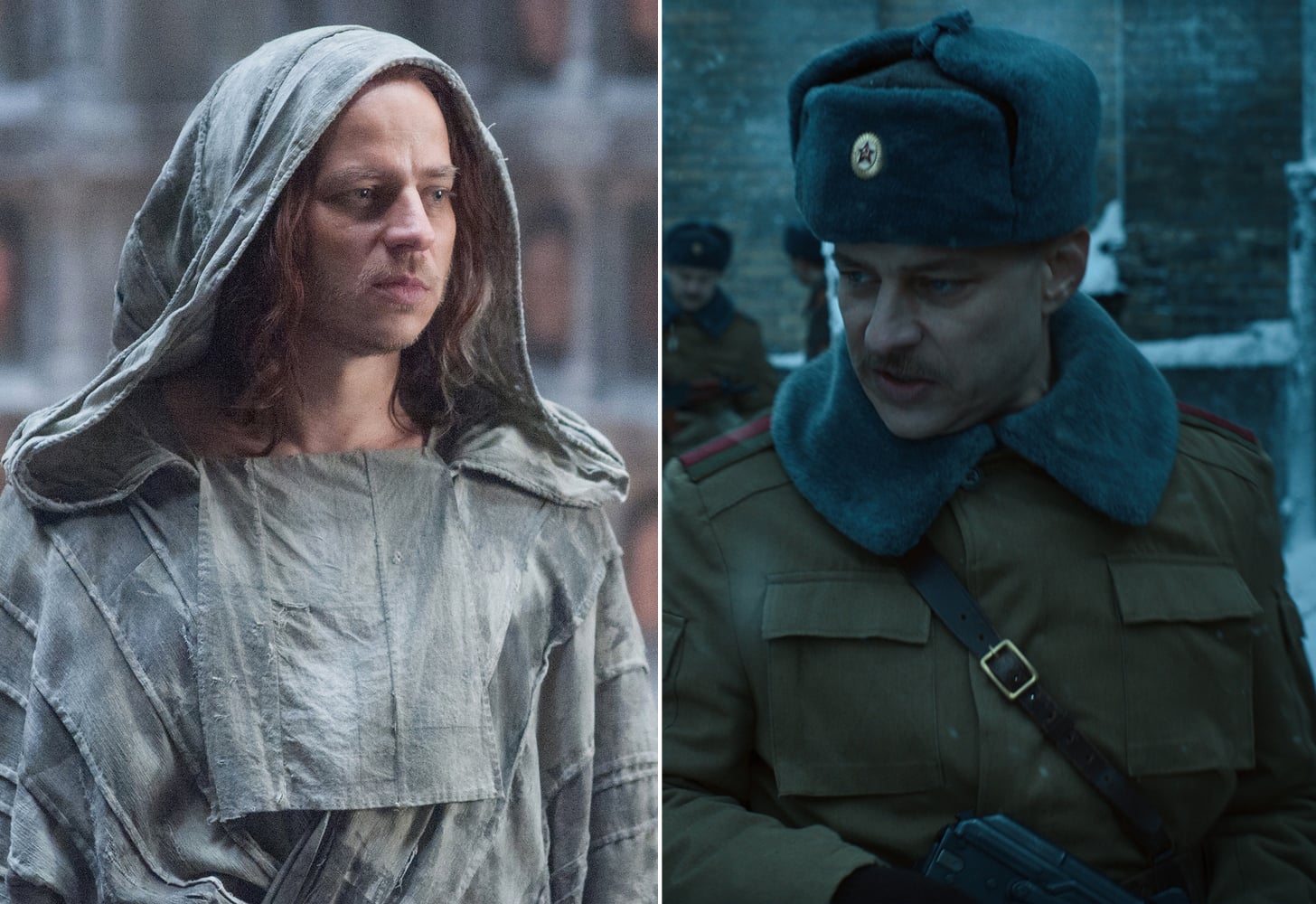 If watching season four of "Stranger Things," you start thinking that a new member of the cast seems very familiar, don't be surprised. Dmitri, a new character this season, is played by Tom Wlaschiha, who also had a pretty essential role in "Game of Thrones." In the HBO hit show, Wlaschiha plays Jaqen H'ghar, the Faceless Man who first helps Arya (Maisie Williams) in season two.
In "Stranger Things," Wlaschiha's Dmitri is a guard at the Russian prison that Hopper (David Harbour) ends up in at the end of season three. Their relationship is one of the highlights of the Russian plot that Hopper and Joyce (Winona Ryder) find themselves wrapped up in. However, Wlaschiha isn't actually Russian; he was born in Germany. Most of his acting credits have been for German-language productions, but he recently appeared in "Jack Ryan" on Prime Video.
Millie Bobby Brown recently told The Wrap that she wants "Stranger Things" to be a bit more like "Game of Thrones" when it comes to its enormous ensemble. "Last night, we couldn't even take one group picture because there were like 50 of us. I was like, you need to start killing people off," she joked. "We need to have the mindset of 'Game of Thrones,'" she explained with a laugh. "Kill me off! They tried killing David [Harbour] off and they brought him back! It's ridiculous . . . The Duffer Brothers are sensitive Sallies who don't want to kill anybody off."
Of course, the show did memorably kill off Barb (Shannon Purser) in season one and Billy (Dacre Montgomery) in season three. And it seems very likely that some of our "Stranger Things" faves won't make it out of season four, volume two alive. Fans will have to wait and see.
Image Source: HBO / Netflix