All the Major Deaths in "Stranger Things" Season 4, Vol. 2
"Stranger Things" released the final two episodes of season four on Netflix on July 1, and fans were worried for weeks that some of their favorites wouldn't make it out of volume two alive. Theories about every character's fate were abundant. Volume one had already seen some deaths of minor characters, including Chrissy Cunningham (Grace Van Dien), Fred Benson (Logan Riley Bruner), and Patrick McKinney (Myles Truitt). We also witnessed the end for some of the Creel family, and, in episode seven, viewers saw lots of people, including children, killed in the massacre at Hawkins Lab. But, by the conclusion of first seven episodes, the main Hawkins gang was still alive — though facing dire odds against Vecna (Jamie Campbell Bower).
Now that the last two episodes have been released, fans finally have answers as to characters' fates in season four of "Stranger Things." The events of those installments have some major implications for season five, which will be the final season of the series, but there were also very emotional, tear-jerking moments to watch as the gang dealt with grief. Read ahead to find out all the major characters who died in "Stranger Things" season four, volume two.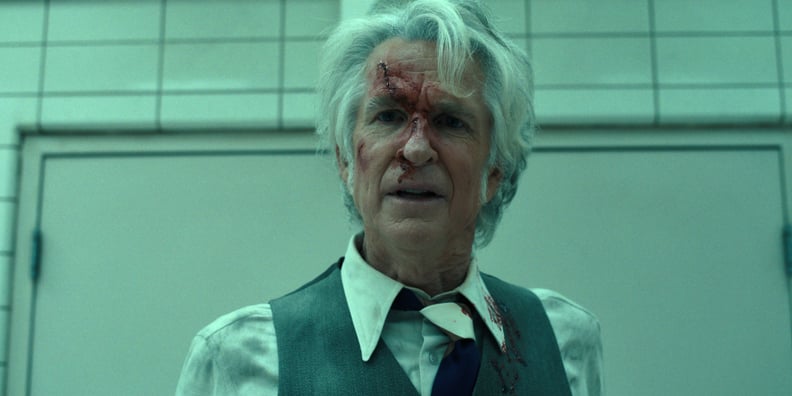 Dr. Brenner Dies
Dr. Brenner (Matthew Modine) dies at the end of episode eight, titled "Papa." During the episode, Eleven (Millie Bobby Brown), Dr. Owens (Paul Reiser), and Dr. Brenner are all at odds over the best steps to take to stop Vecna. Dr. Brenner thinks Eleven isn't ready for the fight and needs to work on her powers more, but Dr. Owens says they promised her the lab wasn't a prison and she should be able to leave when she wants.
Dr. Brenner locks up both Eleven and Dr. Owens, but his plans are waylaid when Lt. Col. Jack Sullivan (Sherman Augustus) and the army flood the facility. They plan on killing Eleven, who they think is responsible for the murders in Hawkins. Dr. Brenner flees with Eleven in his arms, but when they reach the surface, an army helicopter starts shooting at them. Dr. Brenner is shot multiple times, and the sniper moves to take out Eleven next. But he's distracted by a civilian car carrying Mike (Finn Wolfhard), Will (Noah Schnapp), Jonathan (Charlie Heaton), and Argyle (Eduardo Franco). By the time he turns his attention back to Eleven, she's using her powers to bring the helicopter down. As Dr. Brenner dies, he remotely frees Eleven from the shock collar he put on her, so she's able to fight Vecna.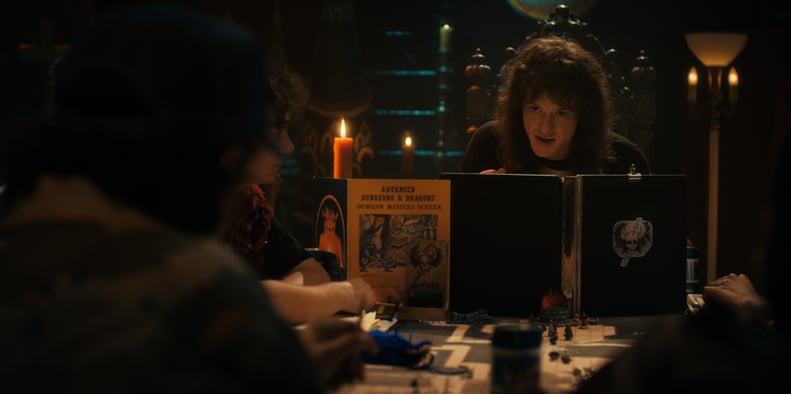 Eddie Munson Dies
The Hawkins gang puts together a complex plan to take down Vecna. It involves Eddie (Joseph Quinn) and Dustin (Gaten Matarazzo) going into the Upside Down to distract the bat-like creatures that usually protect Vecna. They enter using the portal at Eddie's house, and the high schooler plays a smashing guitar solo that draws all the bats to the group. Then, they fight the creepy creatures off using their makeshift weaponry.
Job done, Dustin and Eddie turn to head back to Hawkins. But after Dustin crosses over to safety, Eddie realizes that they didn't finish the fight. He cuts the sheet connecting the two worlds in an attempt to keep Dustin safe, then gears up and heads back out into danger.
Eddie ultimately loses, but he creates enough of a distraction to keep the rest of the plan intact. Dustin uses a mattress to cross back over into the Upside Down, and he comforts a dying Eddie.
"I didn't run away this time, right?" Eddie asks Dustin. He also makes Dustin promise to look after the "little sh*ts" in the Hellfire Club as Dustin cries.
"I think it's my year, Henderson. I think it's finally my year," Eddie says, then he dies. Days later, Dustin meets Eddie's uncle and tries to comfort him with memories of Eddie and his death. Dustin tells him his nephew died a hero and was true to himself to the last moment.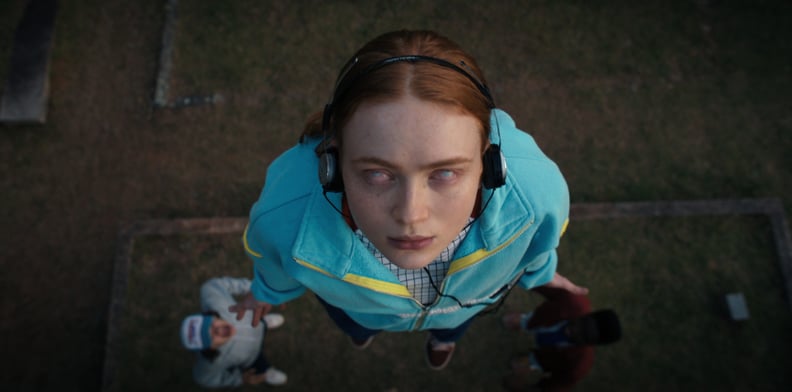 Max Mayfield (Sort of) Dies
The plan to defeat Vecna involves using Max (Sadie Sink) as bait, since, as she finally reveals to her friends, she's still under Vecna's curse. She has Lucas (Caleb McLaughlin) by her side to play a well-timed "Running Up That Hill" if she needs it, and Eleven also ends up using her powers to help Max.
But it's not enough. After a long chase and a lot of emotional torment, Vecna gets Max. In the real world, Lucas sees her float in the air and her arms and legs break. Eleven, Nancy (Natalia Dyer), Steve (Joe Keery), and Robin (Maya Hawke) finally attack Vecna before he finishes killing Max, though.
When viewers see Max again, she's in Lucas's arms, dying. She tells him she can't feel or see anything and she's so scared. Lucas begs his sister Erica (Priah Ferguson) to call an ambulance, but Max quickly dies.
But that's not the end of her story. Eleven uses her powers to urge Max to live. We find out later in the episode it worked. Lucas tells Eleven, Mike, and Will that the doctors said a miracle brought her back to life, but they don't knew if she'll ever wake up. Lying in a coma, she has casts on both her arms and legs, plus a neck brace.
Max isn't the first "Stranger Things" character to come back from the dead, but she is the first one whose resurrection Eleven directly had a hand in. We'll have to wait for season five to find out if this means Eleven's powers have expanded in even more directions.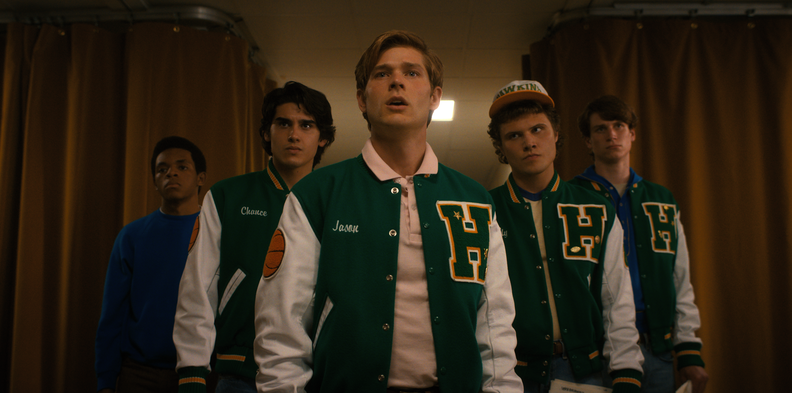 Jason Carver Dies
At the end of the episode, we also learn that over 20 Hawkins residents died in what the news is calling an earthquake, but was really the entry of the Upside Down into the normal world. Many more are hospitalized or missing. Viewers saw Jason (Mason Dye) die in the "earthquake" at the Creel House when the Upside Down opened.