Jake Perry — er, Josh Lucas — Says He's "Up For" a Sweet Home Alabama Sequel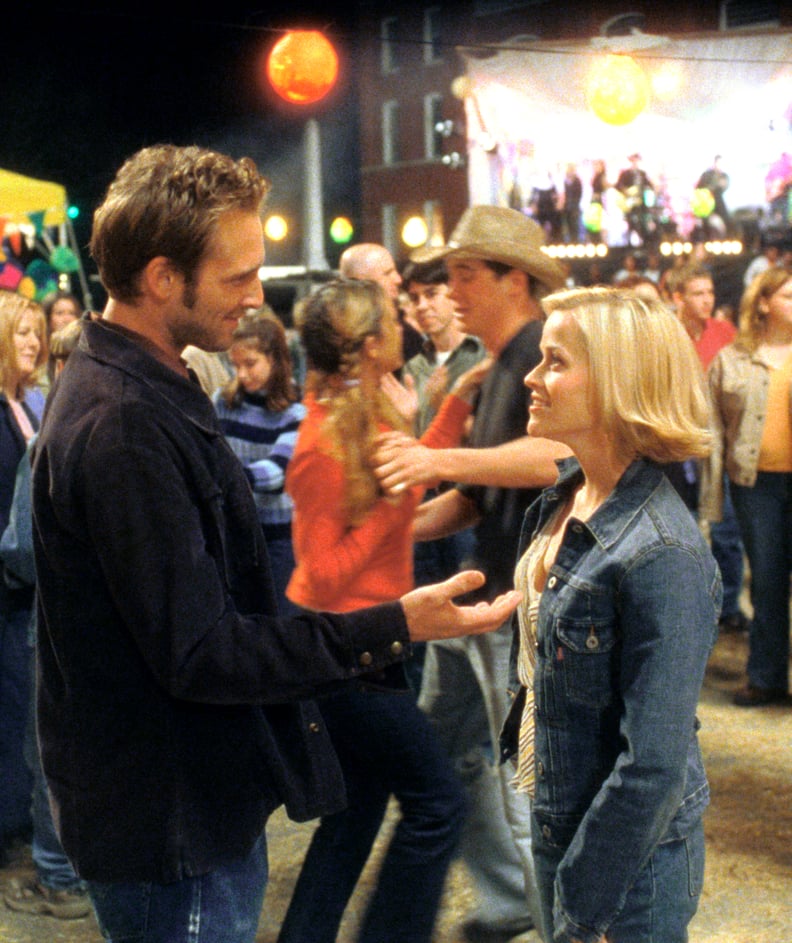 Touchstone Pictures via Giphy
Touchstone Pictures via Giphy
It looks like lightning could strike the same place twice after all. Jake Perry — er, Josh Lucas — just confirmed that he's fully on board to do a Sweet Home Alabama sequel, and y'all, this is some reboot news we can get behind. The 48-year-old actor spoke about possibly reviving the 2002 flick at a Hollywood Foreign Press Association banquet, telling ET that costar Reese Witherspoon ultimately has the power to decide whether it'll get the green light.
"I'm up for it. I know Reese said she is as well," Lucas said. "The director is absolutely up for it. I spoke to him about it a couple of times recently. So look, I throw it out to you, Reese." The star acknowledged that his former on-screen love interest has a lot on her plate at the moment — she just wrapped the second season of Big Little Lies, is working on a third Legally Blonde film, and is busy with her clothing line Draper James — but he's "hoping" she'll consider reprising her role as Melanie Carmichael (née Smoot). "Who knows? She's got a lot of irons in the fire to say the least. Hopefully this is one of them," Lucas added. *Crosses fingers and toes*
And it sounds like some preliminary moves have been made to bring Jake and Melanie's love story back to the silver screen 17 years later. Lucas casually revealed to ET that the original rom-com's director, Andy Tennant, "has a script and a development that he has done," but reiterated that it's all dependent on Reese and nothing is official yet. Welp, that's certainly enough to make us sit back and incessantly manifest this sequel into existence so we can see these two pick up where they left off down south.