Scott Returns to Beacon Falls in the Official "Teen Wolf: The Movie" Trailer
The excitement continues for "Teen Wolf" fans who felt the supernatural drama ended too soon. In Sept. 2021, MTV first announced that the show's original creator, Jeff Davis, will be leading a "Teen Wolf" movie revival. Better news? The first official trailer for the Paramount+ exclusive movie has arrived.
On Dec. 4, the full-length "Teen Wolf: The Movie" trailer dropped at the Brazil Comic Con Experience (CCXP), and it looks intense. In the trailer, Scott is trying to live a normal life, but when he begins to see visions of the supposedly deceased Allison, it becomes clear he's going to have to get the old gang back together as they fight off a dangerous new enemy.
Back in October, the cast of the movie got together at New York Comic Con to talk about about what fans can expect from the next chapter of the "Teen Wolf" saga. POPSUGAR was on hand for the event, where star Tyler Posey spoke about how the movie features a more adult Scott McCall. The character, he explained, is struggling living outside of Beacon Hills. "Scott McCall is not a teen wolf anymore," he joked. In the new movie, Scott is 33 years old, and, as Posey put it, has tried to "put down the hero role for a little while." But that's left him dealing with anxiety, loneliness, and depression, which Posey thinks will make the character even more relatable to the show's now-adult fans. He also said the film is the first time viewers see Scott do "normal" stuff since the show's pilot.
The cast also talked about the surprising return of Crystal Reed as Allison Argent, who technically died in season three. Davis said, "I've always said if we were going to do a movie, we'd have to bring Crystal back." He messaged her on Instagram to open up a conversation about her return, and she agreed. Reed says she's "humbled" by the amount of support the character has gotten from fans and that she's "grateful" that fans have connected with her so much.
Holland Roden, who plays Lydia Martin, reflected that when fans see Jackson (Colton Haynes) and Lydia reconnect on screen, that was actually her and Haynes reuniting in real life, too. "So when you see Lydia and Scott on screen, hopefully you feel that feeling, too."
At the panel, the cast debuted an exclusive clip from the movie, featuring Tyler Hoechlin as Derek Hale with his son, Eli (Vince Mattis). Derek urges his son to begin his transformation so that he can heal an injury he sustained in a lacrosse game. But before his son can respond, they're attacked by Allison, wielding her trademark bow and arrow. Mattis joked that the show is called "Teen Wolf," and he's the only teen now. Watch the thrilling new clip ahead.
We've pulled together details on "Teen Wolf: The Movie," including plot hints, returning cast members, and more ahead. And until the movie comes out this January, you can always rewatch old episodes of the series on Paramount+.
"Teen Wolf: The Movie" Trailer
"Teen Wolf: The Movie" Teaser
"Teen Wolf: The Movie" Clip
During the New York Comic Con panel, the cast premiered a teaser clip from the new movie.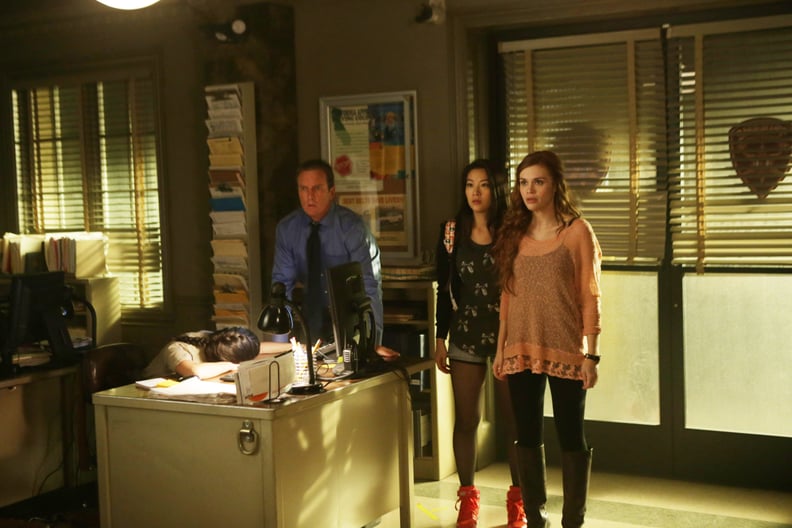 "Teen Wolf: The Movie" Plot
"Teen Wolf: The Movie" will be a continuation of the original story, which picks up as evil once again ensues in Beacon Hills. Among the terrifying chaos are the returns of familiar creatures, including banshees, kitsunes, and hellhounds, which emerge again from the dark. It's up to Scott McCall (Tyler Posey) to pull together a team of old friends and powerful forces in order to fight back and restore peace and order in their hometown.
And although "Teen Wolf: The Movie" is a continuation of the original series, it was revealed at a San Diego Comic Con panel in July featuring "Teen Wolf" creator Jeff Davis and original actors Posey and Tyler Hoechlin that the timeline skips far into the future. They shared that the film is set in 2026, that Hoechlin has a son, and that Scott is now 33 years old. That last detail may come as a surprise to fans given that the real actors behind the characters are younger in age. (Posey, for example, is age 30.) Regardless, Posey shared his excitement about the characters growing up in an interview with EW in 2021.
"I'm excited to see them age and get out of high school," he said. "High school was such a character in itself on the show, so I'm excited to see how it's going to be without that sort of character of a school involved. It will be interesting."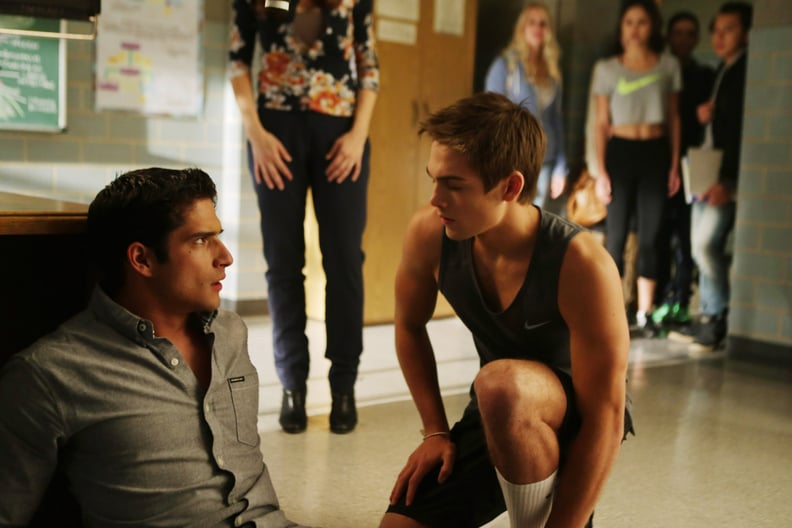 "Teen Wolf: The Movie" Cast
The Paramount+ revival film will see most of its original cast members return with the exception of a few major names.
Which Original "Teen Wolf" Cast Members Will Be in the Movie?
"Teen Wolf: The Movie" will include familiar faces from the original cast such as Posey and Hoechlin.
Among the other returning cast members are Holland Roden (Lydia Martin); Colton Haynes (Jackson Whittemore); Dylan Sprayberry (Liam Dunbar); Ian Bohen (Peter Hale); JR Bourne (Chris Argent); Cody Christian (Theo Raeken); Orny Adams (Coach Bobby); Linden Ashby (Noah Stiles); Seth Gilliam (Alan Deaton); Ryan Kelley (Deputy Jordan); Shelley Hennig (Malia Tate); and Khylin Rhambo (Mason Hewitt).
It was first revealed in July that Crystal Reed (Allison Argent) is returning. This may be a surprise to fans of the original series given that her character died at the end of "Teen Wolf" season three.
Notably missing on the list of returning cast members are Arden Cho (who played Kira Yukimura) and Dylan O'Brien (who portrayed fan-favorite Stiles Stilinski).
Why Isn't Dylan O'Brien Returning For "Teen Wolf: The Movie"?
O'Brien will not be back to revive his "Teen Wolf" character, Stiles, in "Teen Wolf: The Movie."
He explained more about the "difficult decision" to Variety in March 2022.
"It was something I was trying to make work, but it all happened very fast," O'Brien said. "Ultimately, I just decided it was left in a really good place for me, and I still want to leave it there. I wish them well, and I'm going to watch it the first night it comes out."
Even though Stiles won't be returning, it doesn't mean you won't see any part of O'Brien in the movie. The "Not Okay" actor told Entertainment Tonight that he lent his personal car to production to be featured in the film.
"My Jeep's in it," O'Brien shared. "I lent them my Jeep for the movie. That's the car my character drives in the show, yeah."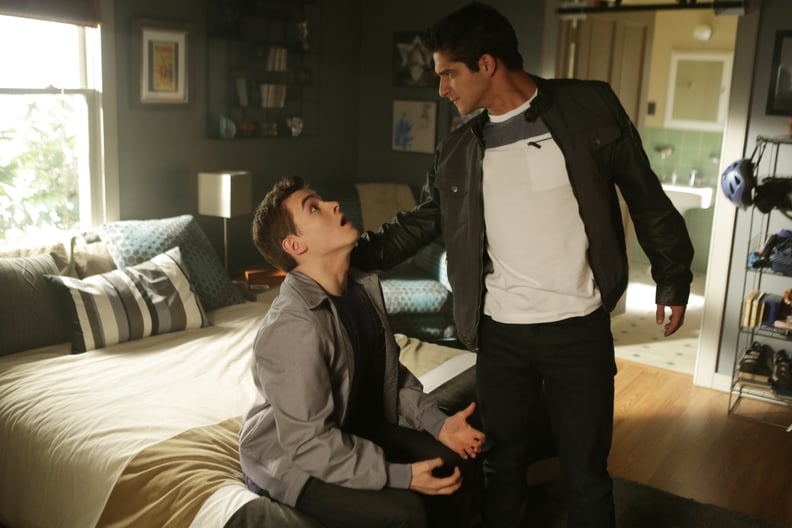 "Teen Wolf: The Movie" Release Date
Paramount+ announced at New York Comic Con that "Teen Wolf: The Movie" will be released by the streamer on Jan. 26.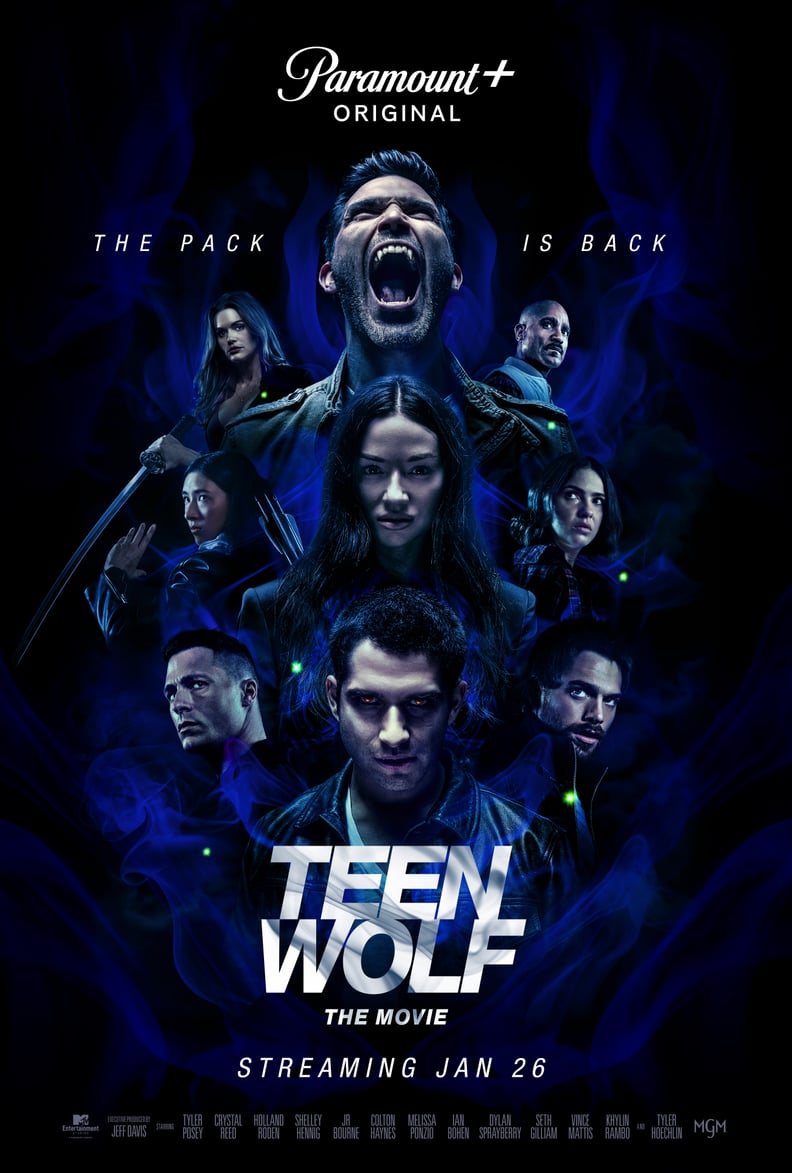 "Teen Wolf: The Movie" Poster
"Teen Wolf: The Movie" First-Look Photos