The Aces Discuss Their New Album, Under My Influence
The Aces Reflect on Their Queer, Confident, and Upbeat Sophomore Album, Under My Influence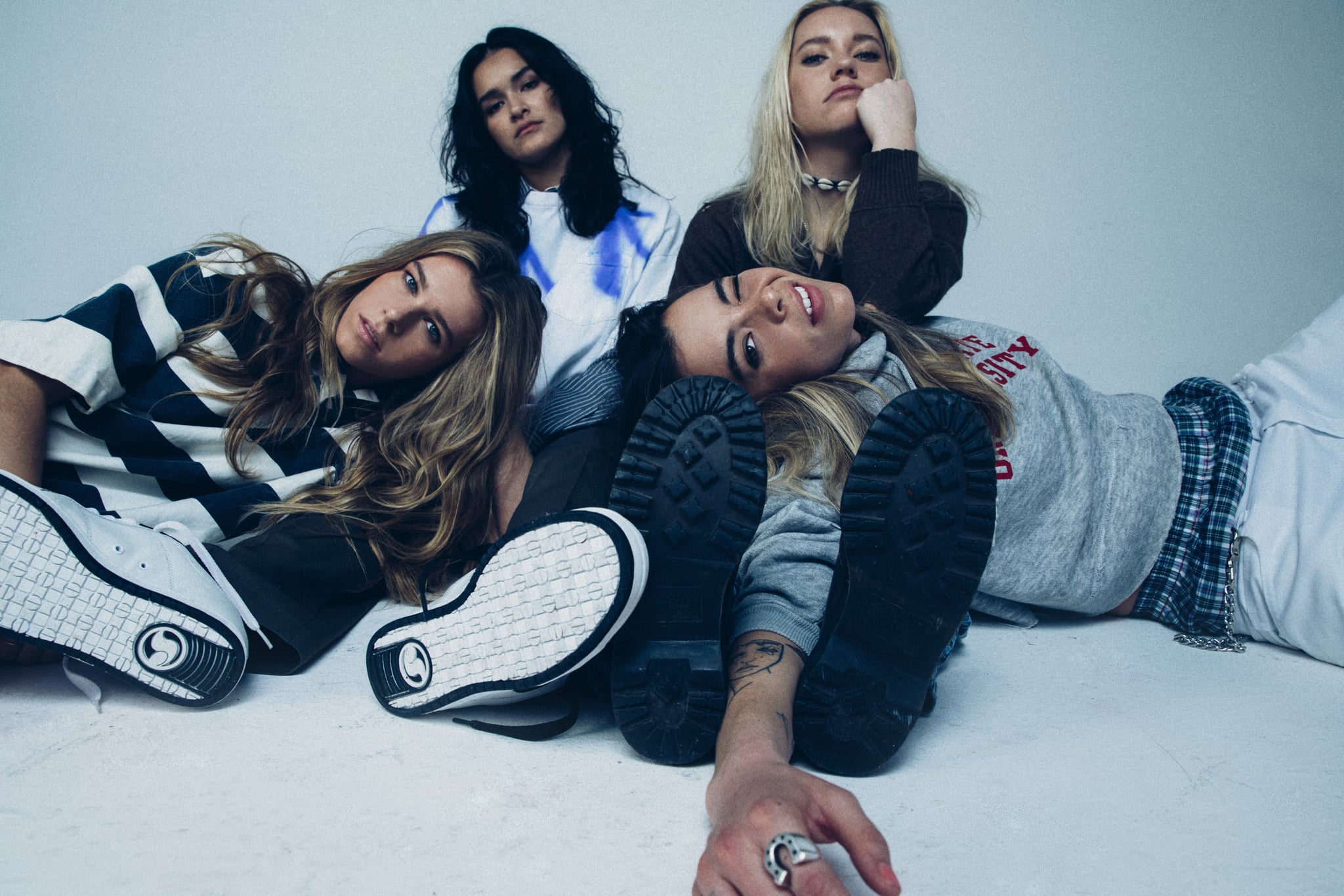 Alt-pop band The Aces officially dropped their highly anticipated sophomore album, Under My Influence on July 17. In the follow-up to 2018's When My Heart Felt Volcanic, the group — consisting of sisters Cristal and Alisa Ramirez (vocals and drums, respectively), Katie Henderson (guitar), and McKenna Petty (bass) — boasts its signature breezy, lively sound with upgraded lyricism and a strong point of view.
The LP is an all-too-relatable exploration of romance and the beautiful, ugly, and confusing emotions that accompany relationships. On each track, the quartet's matured confidence shines through plainly and subtly. Case in point, the Ramirez siblings, both queer, decided to identify their love interests using she/her pronouns during the songwriting process — something they evaded in their debut record. In an interview with POPSUGAR, The Aces opened up about Under My Influence's aplomb, as well as their experience creating the album, the emotional journeys they endured together, and some of the biggest lessons they learned along the way.
POPSUGAR: You previously said that the album title comes from you wanting fans to feel under your influence while listening to it. How would you describe that influence?
Alisa Ramirez: It's going to be different for everybody. That's the best thing about art and music: everyone interprets it in their own way. There are so many different vibes on this album, but it's true to who we are as The Aces, and, hopefully, fans will feel the confidence that we felt when we made it. When we say you'll be under our influence, it's the notion that we put so much of ourselves into it, and there's no room to question that.
PS: The album explores so many facets of love and romance. It's very multidimensional and personal. During the songwriting process, was it easy to bare your soul or did you have to keep pushing yourselves to dig deeper?
Cristal Ramirez: It was a mixture of both. It was so needed and therapeutic, but, at the same time, there were times when we were pushing each other to go deeper. Alisa would say, "You have to say that. It's so honest. People are really going to relate to that." I would be a little nervous, like, "Is that too personal?" But it's never too personal. Being vulnerable resonates with people. So it felt good to be honest, but we were constantly pushing each other to keep going deeper.
PS: Were there any songs that took more effort when tapping into your feelings?
"There are so many different vibes on this album, but it's true to who we are as The Aces, and, hopefully, fans will feel the confidence that we felt when we made it." — Alisa Ramirez
CR: Definitely. "Cruel" took a lot of emotional vulnerability, personally, because I was going through a heartbreaking breakup. It was with someone I really cared about and spent a lot of time with. We tried to get back together, and it had just fallen apart again. I was really devastated by it, and I remember being in Malibu deciding, watch Netflix and do nothing or write a bunch of music? Alisa was like, "Dude, you should just write about it. You're so upset about it. It doesn't even have to be on the record if you don't want it to be, but you might as well use your art to help you process." I was hesitant, but I did it. Alisa sat and transcribed as I told her word for word how I was feeling, and she helped me write the song. It was so emotionally charged. This weight was lifted off my shoulders, and I felt so much better after getting my thoughts out. So that song is a really special moment on the record.
AR: "801" is cool because it's about where we're from and how we were raised. It's something that we've always wanted to talk about but didn't quite know how to until now, and it was such an amazing experience to talk about it from a bird's-eye view. It's become one of our favorites off the record. I've been surprised to see how many people deeply feel that song and relate to it because they've been through similar things. It just feels really good whenever I hear it.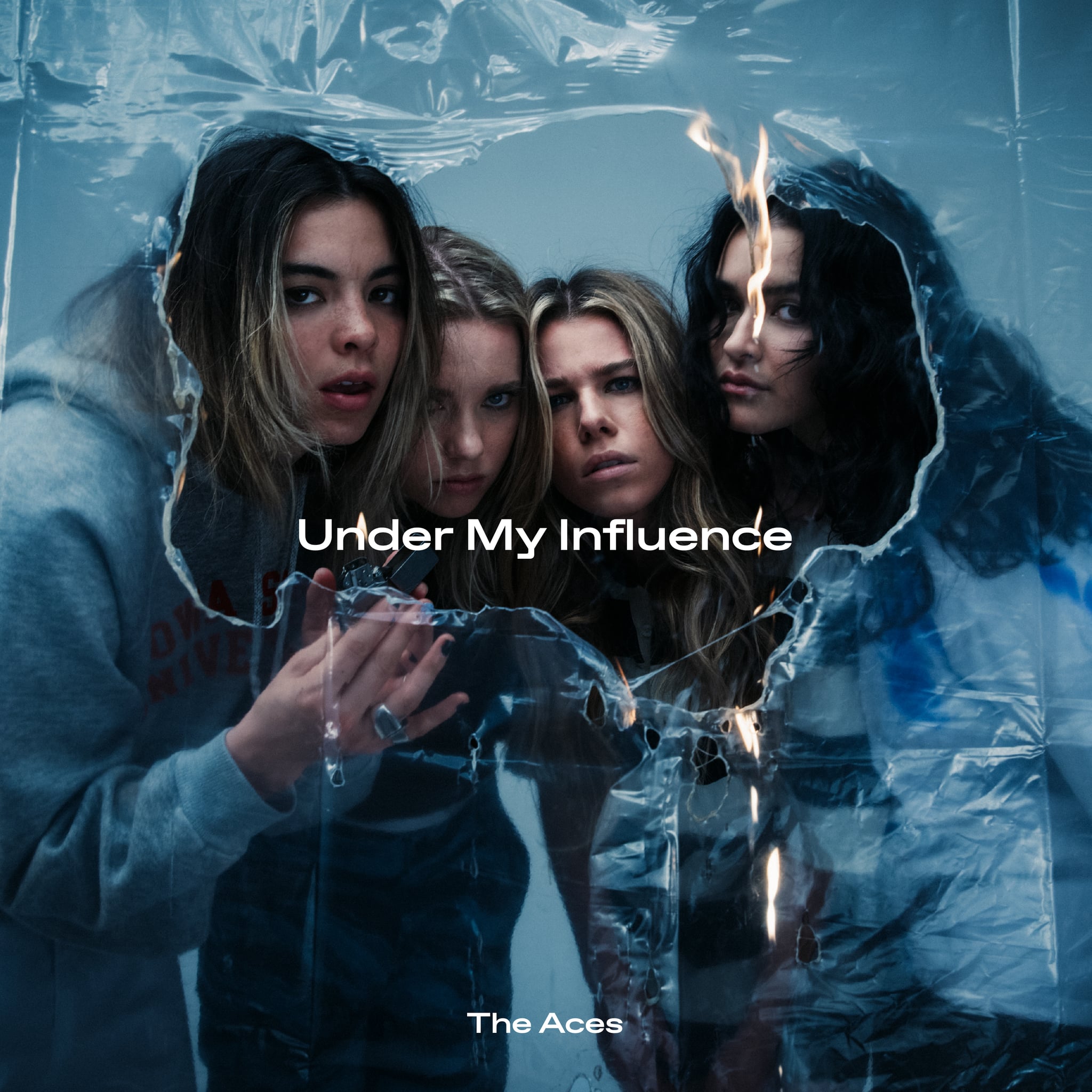 PS: I actually got a tiny peek into the Utah music scene a few months ago — before the world shut down — when I went to a Sofar Sounds concert in Manhattan. A Utah-based band called Brother. performed, and I really enjoyed them.
CR: There's an awesome community. I actually think I know Brother. and a few of the band members. There's a music scene in Utah for sure, and a lot of amazing musicians and artists that come from there, so I'm glad you got a taste of it. "801" is our little hometown nod because a lot of who we are is because we grew up in that environment. Even though it could be restricting at times and conservative — and we don't live our lives that way — it showed us what it takes to be ourselves and find that courage. It kept us really grounded, so there's a lot to be grateful for being from there.
PS: In the album's trailer, you say that at the beginning of your journey, you were concerned about how you'd be perceived, but now you don't feel that pressure as much. What did it take for you all to get to that place of freedom?
"Making the record felt like a spiritual experience in a lot of ways because it was so effortless, and it just felt good. The songs were just pouring out of us. It felt like this natural self-expression that was meant to be." — Cristal Ramirez
CR: I think that just comes with age and maturity and realizing that in life, none of the little details, silliness, and preconceived notions really matter. A lot of that stuff weighs us down, but, ultimately, they're just voices in our heads. We think, "If I'm my whole self, I'll never be accepted, and I'll never be OK," and all these things, which are very real and temporary, but you always come out on the other side. With experience, you start to see that you only have one life and the present moment, so you might as well do whatever the f*ck you want or you're going to regret it.
Katie Henderson: Totally. Like Cristal said, it just comes with life experience and overcoming situations together, like going into venues and automatically being written off just because we were four young girls. It's about realizing that we're confident in ourselves, knowing what we're capable of, and not holding back.
PS: Did the process of making the album help you get to that place of freedom or did you have to first find that freedom in order to make the album?
CR: I think the album took us there, honestly. When we set out to write Under My Influence, we weren't totally sure what was going to come out of it. We just knew that we wanted to write and that we had a lot to say. And then, little by little, as we started uncovering the album, it took shape. It was already there, already in the air, and we just needed to grab it. As an artist, there are some pieces of work that are a struggle and you have to pull teeth to get it out, and then there are other times when a song already exists, and it just comes through you. Under My Influence, for the most part, was already existing and ready to be born. Making the record felt like a spiritual experience in a lot of ways because it was so effortless, and it just felt good. The songs were just pouring out of us. It felt like this natural self-expression that was meant to be.
PS: In what ways does Under My Influence show your evolution as artists?
CR: We're better songwriters now. When My Heart Felt Volcanic was more vague lyrically, but Under My Influence is more blunt and obvious. It's a lot more mature in terms of being sexual and exploring adult relationships. It's also very queer, and doesn't try to hide that. So there's a lot in there, and you can hear the growth. When we showed people this record, they were like, "This feels like a total evolution for you guys as a band. It feels like the right next step for you."
PS: Were there any elements that you really loved about your last album that you made sure to incorporate in Under My Influence?
AR: We set a strong foundation of what The Aces sound was with the first record. We were super conscious of that coming into the next one and not doing anything that was too removed from that but also not making the same record. So it was about bringing that Aces quality from the first album to all of the new music, whether it was through an attitude, an energy, or certain guitar or drum sounds.
CR: Katie can speak to that, too, because a lot of what The Aces sound is has to do with the way she plays guitar and the way Ken plays bass. It's unmistakable when they're playing. And when we're creating, it's like, "OK, this song is sick, but we need Katie on it now," or, "We need Ken on it now." You'll always get that nostalgia from the first record because of them.
KH: I was thinking the same thing. Because when you hear Cristal's lead vocals, it's unmistakably Aces. There's just a tone that's so different from everything else. That's what is so cool about the group. We can experiment and try new things, but when we come together and add all of our touches, it becomes The Aces. We call it "Ace-ifying."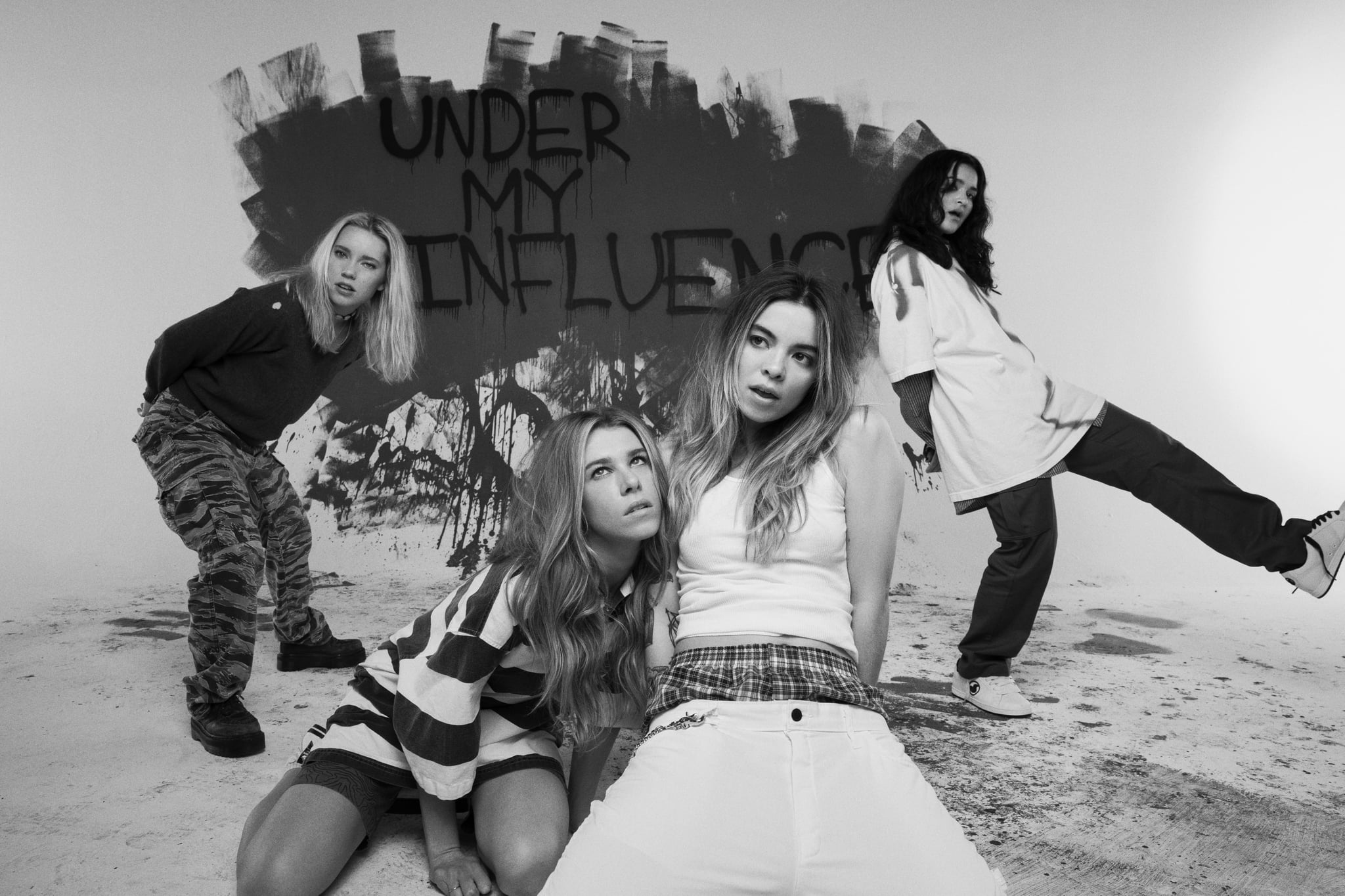 PS: Which singers, drummers, and guitarists have influenced each of you the most?
CR: Jessie J was huge for me. Seeing her and how amazing of a vocalist she is inspired me. I started singing when I was about 9 years old, and we started our band when I was 12. But it wasn't until I was 16 and got into Jessie J and saw what a technical and amazing singer she is that I started to think about what singing truly was. It wasn't just a thing that I was doing — it was a craft. I could learn how to use my voice stylistically and learn the kind of singer I wanted to be. I was really inspired by her and a lot of soul music, so obviously Aretha Franklin and Whitney Houston. And then Brandon Flowers from The Killers — he's just a powerhouse. I saw him perform at this festival we were at, and he's just the epitome of an amazing lead singer.
AR: As a drummer, someone who was influential to me was Zac Farro, the original drummer from Paramore. I first got a drum kit when I was about 8 years old, and we were all in love with that band. I remember learning "Misery Business" and every song off of Riot!. That's what I built my style off of — that energetic, aggressive rock drumming. Now, I'm a little more influenced by funk drummers, but my roots are in rock drumming and playing hard and heavy with a lot of energy. So I always revert back to that style. It's what comes the most natural to me, and it's so fun to play.
KH: Growing up, a big influence for me was Dan Auerbach from The Black Keys, Rage Against the Machine's Tom Morello, and Jack White. Every time I listen to them play guitar, it's like they've created a voice, and you always know who's playing. They just have this creativity that I'm constantly fighting to build for myself.
PS: What are some of the biggest lessons you've learned thus far in your 20s, and what do you hope to get out of your 20s?
"The most important thing is to be confident in yourself, be confident in the decisions you make, and do what's right for you. If your intentions are good, then good will always follow." — Katie Henderson
CR: A big lesson I've learned in my 20s is listen to yourself. You know what you're supposed to do. We get really caught up in, "I don't know. Should I do this? Should I do that?" But you should just do what you want to do, don't do anything you don't want to do, and listen to your gut. Connect to your intuition and follow your feelings because they're always right. Even as a 24-year-old, I'm still learning, but that's been a big life lesson of mine. And I hope to keep living the dream that I'm living with The Aces. I'm so grateful and lucky that I have this band, and it means everything to me. So if I get to keep being a part of The Aces and doing this kind of thing where we get to talk to really cool people like you and travel, then I'm happy. That's what I want to get out of my 20s.
AR: I'm only two years into my 20s, so I'm still trying to figure out the big lesson every day, but I agree with Cristal. What I'd like to get out of my 20s is not ever taking any moment for granted. With this year especially, I've realized how many simple things I took for granted that I haven't been able to do. As a young 20-something-year-old, it can go by really fast, and I just want to make sure that I'm stopping to be present and thankful, even for the little things.
KH: I've learned so much within the first four years of my 20s that it's hard for me to put into words. I've just been through so much within that short amount of time. But one big takeaway for me is that things take time, but when you know it's right, you know it's right. The most important thing is to be confident in yourself, be confident in the decisions you make, and do what's right for you. If your intentions are good, then good will always follow. And what I want to get out of my 20s is, like Cristal, to keep playing music. I want to learn as much as I can about different things — music, creating — and constantly improve in all areas of my life. I don't ever want to be too stagnant. I want to keep moving, growing, and progressing.