The Mandalorian: Boba Fett's Return Explained
Boba Fett Makes His Official Return on The Mandalorian, and It Is Glorious
Watch out! This post contains spoilers.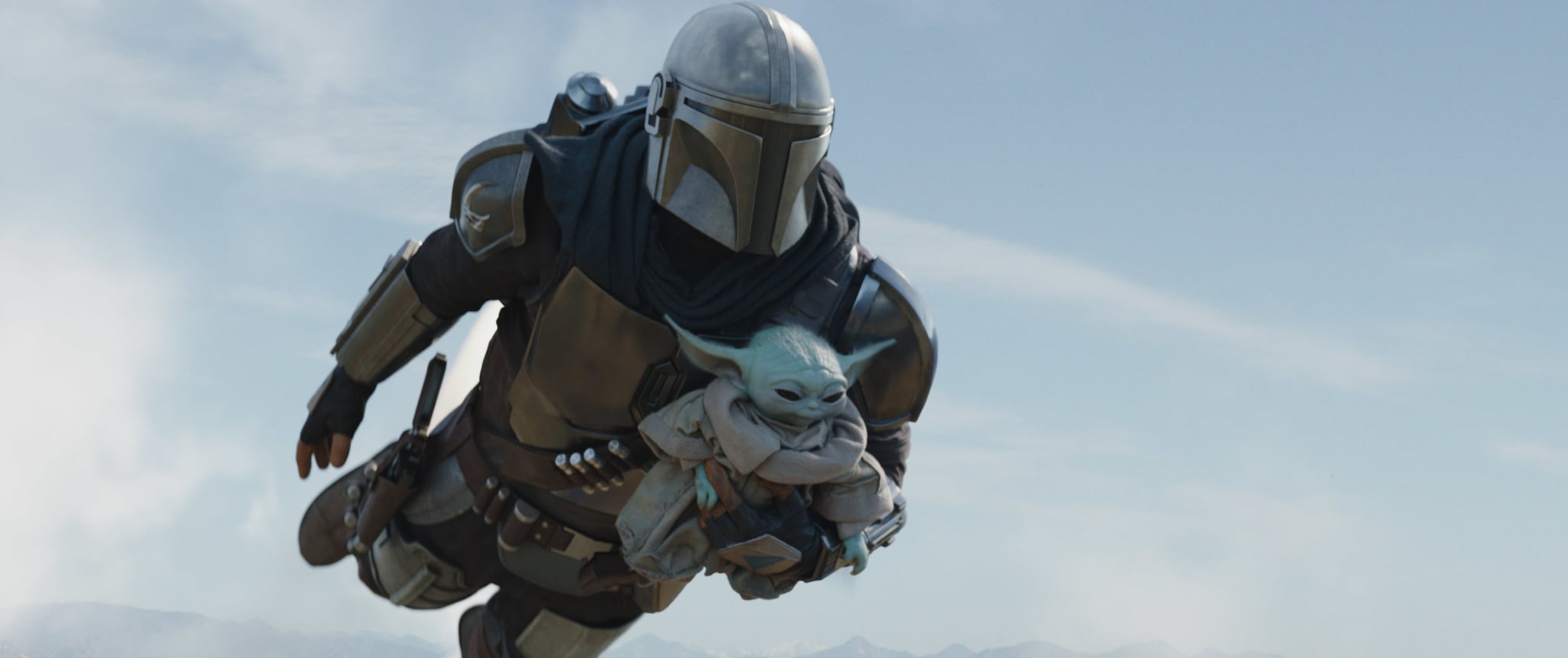 The Mandalorian has been teasing fans with the return of everyone's favorite bounty hunter (sorry, Din, you can't top a legend), and in season two's fifth episode, he properly shows up. Boba Fett has been on fans' minds since before the series even began, and while the previous glimpses of the character have been teasing his future plans, they haven't explained how his arrival will change the course of The Mandalorian. In "The Tragedy," not only do we get to see Boba in his full armor again, but he also teams up with the Mandalorian in the end! Though there's still no explanation for what happened after he was seemingly killed during Luke and company's escape from Jabba the Hutt, we're going to take what we can get.
When Din and Boba meet face to face at the beginning of the episode, the latter is accompanied by Fennec Shand (Ming-Na Wen), who he rebuilt after she was left for dead in season one. Boba explains to Din that he wants his suit of armor back, which the Mandalorian took possession of on Tatooine. Despite a tense standoff between the three, with Fennec pointing her blaster at a Force-connecting Grogu, Boba talks down the tension — right in time for Stormtroopers sent by Moff Gideon to attack the trio. While the threesome are initially able to fight off the encroaching fighters, a fresh wave spurs Boba to nab his armor from Din's Razor Crest spaceship. The ensuing fight is a classic Mandalorian battle that probably fulfills the dream of every Boba Fett fan and ends with him shooting his backpack missile at an Imperial freighter and blowing it up.
Sadly, at the end, Baby Yoda Grogu is captured by Moff's Dark Troopers and held captive. Grateful for getting his battle armor back, Boba pledges his and Fennec's services to help Din get his The Child back. Grogu's capture seems to be the incentive for Din to start calling in some reinforcements, which hints at a major team-up soon. We're more than happy to see it all go down, as long as Boba keeps that green-and-red armor on!