Will There Be a "Watchful Eye" Season 2?
Will There Be a Season 2 of "The Watchful Eye"? Here's What the Cast Had to Say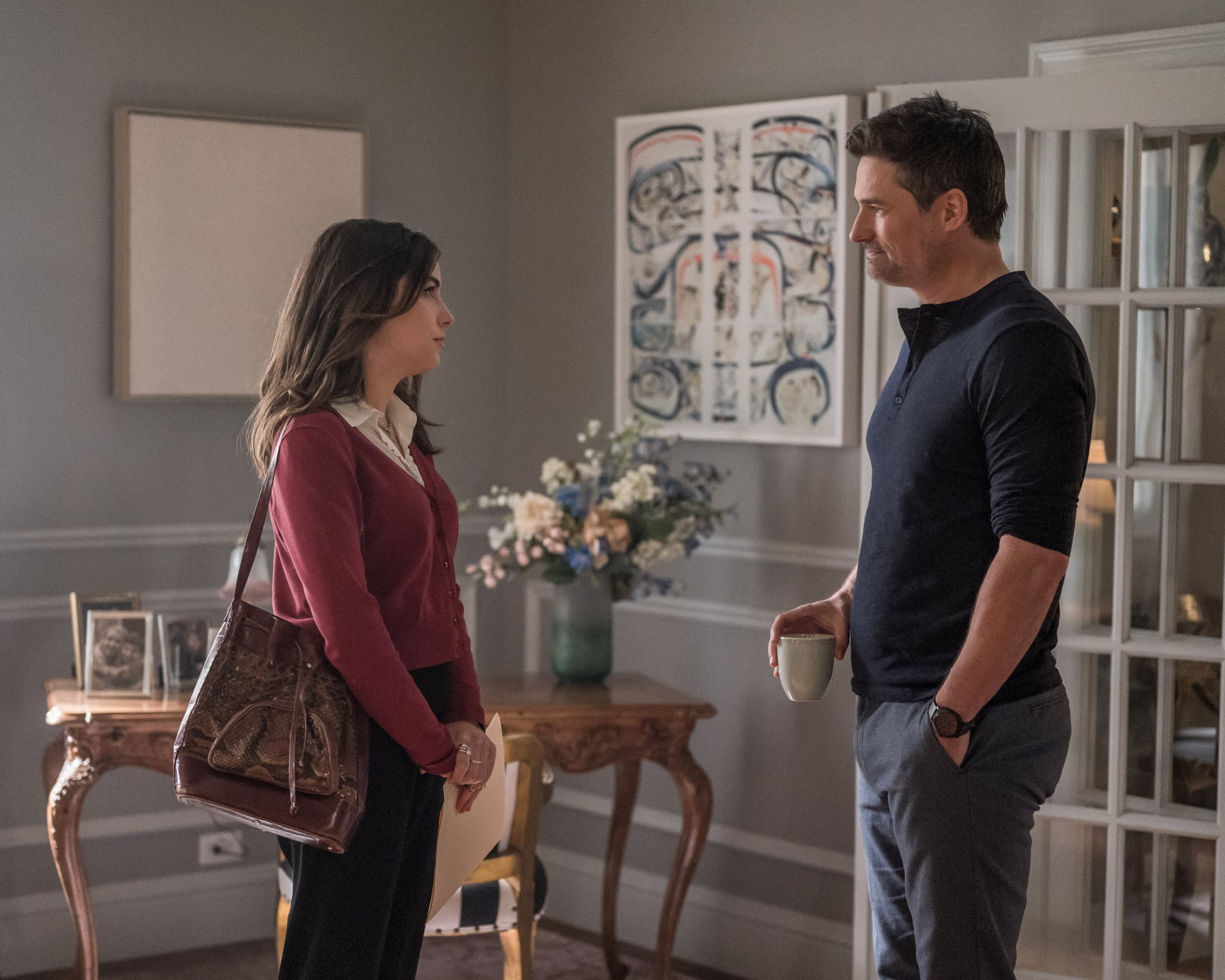 Pull out your magnifying glass and get ready to do some sleuthing, because Freeform's new mystery series is about to take you on a wild ride.
"The Watchful Eye" premiered on Jan. 30, and it follows Elena Santos (played by Mariel Molino), a young woman with a mysterious past who weasels her way into working as a live-in nanny for an affluent family at The Greybourne in Manhattan. However, Elena soon learns that she isn't the only one keeping secrets (though she seems very equipped to handle anything that comes her way).
In addition to Molino, the thriller series also stars Warren Christie as Matthew, a wealthy architect who is dealing with the grief of his wife's recent death; Henry Joseph Samiri as Matthew's son, Jasper; Amy Acker as Matthew's sister-in-law, Tory; Jon-Michael Ecker as Elena's boyfriend, Scott; and Kelly Bishop as Mrs. Ivey, a lifelong resident of The Greybourne.
Given that the show just premiered, the jury's still out on whether it'll be picked up for a second season. However, the cast seemed hopeful when POPSUGAR spoke with them back in August. "If the show gets picked up for season two, I would love to keep playing into The Greybourne as a character," Molino said. "I think we get the taste of a lot of things happening because of this building, and I think it's going to be a lot of fun to explore this building as a character more in season two and just finding out the history of the building and why it's so haunted and what's happening." According to Molino, Elena is running away from her past, and The Greybourne is forcing her to reckon with it.
Acker also noted that the series finale leaves us with more questions than answers, priming viewers for the possibility of a second installment. "There's still going to be so many unanswered questions and more and more things happen throughout the season. There's just so many things to explore in The Greybourne, and new people are constantly coming in," she explained. "And that's one of my things that I can't wait to see for season two, is something that happens at the end of the season, introducing a new character to The Greybourne, that I'm like, 'What's going to happen with her?'"
"The Watchful Eye" airs Mondays at 10 p.m. on Freeform.