Trial 4: Where Is Sean Ellis in 2020?
Trial 4: Here's Where Sean Ellis Is in 2020 After Being Cleared of His Charges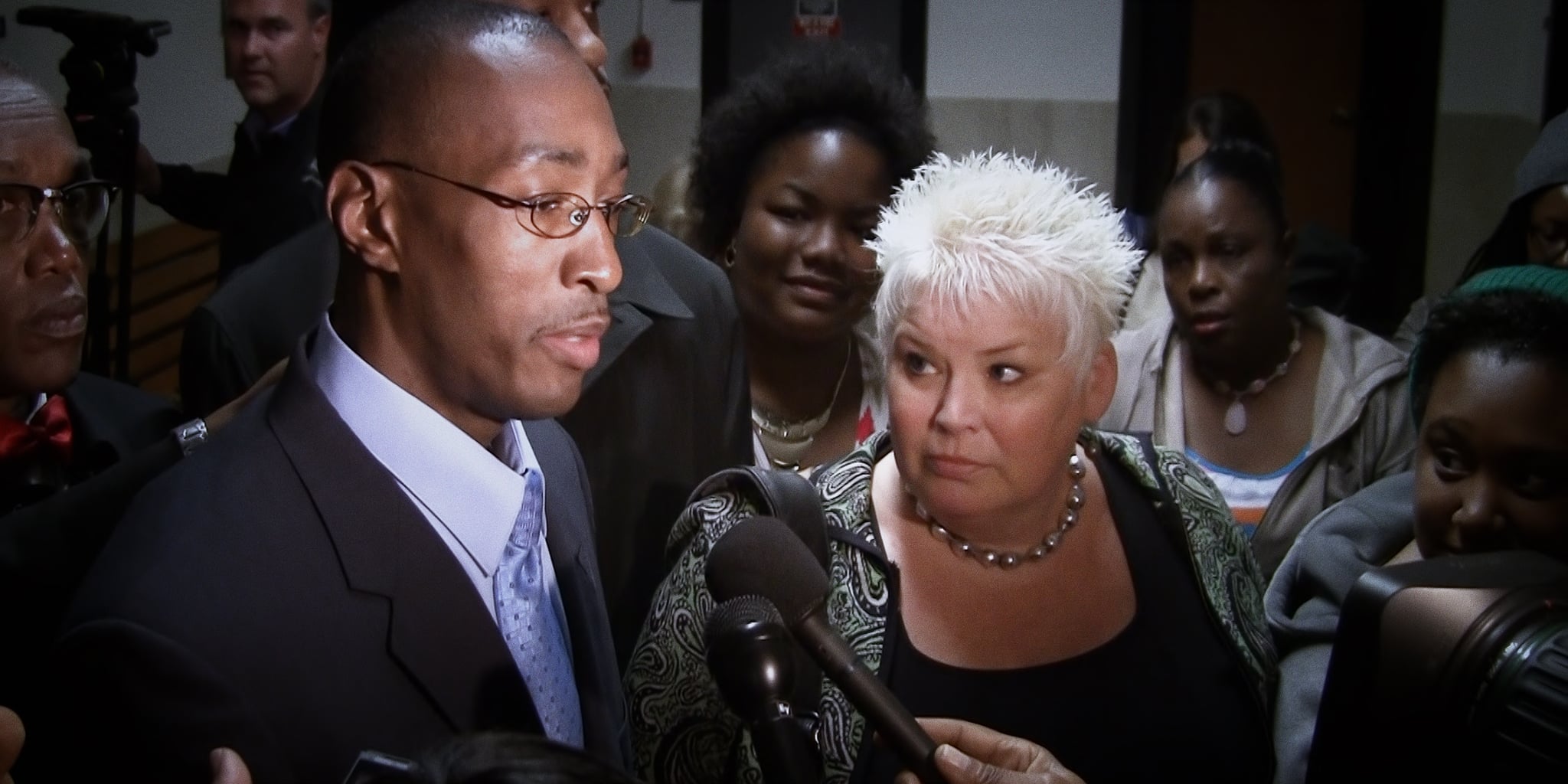 One of Netflix's latest true-crime additions, the docu-series Trial 4 followed Sean Ellis as he prepared for his fourth trial for the killing of a police officer. In 1993, police arrested Ellis for the murder of Boston detective John Mulligan, who was shot five times in the face. Ellis spent 22 years in prison, put in jail when he was only 19. However, the evidence tying him to the case had always been tenuous, and many have suspected that deep-seated systemic racism and police corruption contributed to his arrest. In 2015, a court ruling reversed his convictions of first-degree murder and armed robbery. Though Ellis got ready for a fourth trial, he found all serious charges against him dropped in 2018. Today, Ellis has gotten back on track with his life after spending more than half of it behind bars. Here's what you need to know about his case and where he is today in 2020.
Ellis has maintained his innocence. By his own voluntary admission, he had been buying diapers from the Walgreens where Mulligan parked the night he died. Ellis's cousin told him to pick up diapers at Walgreens, and so he got a ride with his friend Terry Patterson. While investigating the murders, police found the diapers and Ellis's ID at his cousins' home (Ellis lived with them). Authorities alleged that Ellis and Patterson killed Mulligan so that they could steal his department-issued pistol, which was found near Ellis's home. However, the case against Ellis was thin and convoluted. Rosa Sanchez, the key witness who pointed out Ellis in a suspect lineup, not only had a personal link with one of the investigators, but also did not pick out Ellis at first. In addition to the questionable eyewitness account, the detectives on the case were later investigated for falsifying warrants and stealing money from drug dealers.
Ellis had two mistrials. However, his third trial in 1995 eventually resulted in a conviction. But in 2015, a judge posited that the corruption of officers investigating Mulligan's case raised questions about the fairness of Ellis's conviction, and Ellis was released on bail. By Dec. 2018, the Suffolk County District Attorney's Office dropped the charges against him. While the prosecution disputed the idea that Mulligan was linked to the corrupt cops, a testimony placed Mulligan at a robbery at a drug dealer's house with the investigating officers 17 days before his death.
Ellis's community helped him transition back into civilian life when he came out of prison in 2015. According to the Justice For Sean Ellis site (authored by Elaine Murphy, the mother of a childhood friend), his friends raised money to help him fund a driver's education course and a used car. They also assisted with finding him housing and a serviceable computer. He later secured a job with a Boston nonprofit called Community Servings, which delivers meals to ill and elderly homebound people. In 2020, Ellis was promoted to a management position as a development associate. Outside of his job, Ellis plans to get married in 2021 to a colleague at Community Servings.