Missing Younger? Wait Out the Hiatus With These 10 Shows
After five seasons, Younger is still going strong. The series, which debuted in 2015, began with the simple, if quirky, premise of a young-looking forty-year-old mom pretending to be in her 20s to get an entry-level job in publishing following a tough divorce. Since then, it's grown far beyond that initial concept and created a whole world of hilarious characters, intense love triangles, and pointed parodies.
For its upcoming sixth season, set to come out in 2019, Younger will be moving over to the Paramount Network from its original home on TV Land. A release date for the new episodes hasn't been announced yet. If you're missing the show's goofy humor, awesome characters, female friendships, and complicated romance, there are plenty of shows that can fill the wait. Check out some of our favorites in the gallery ahead!
01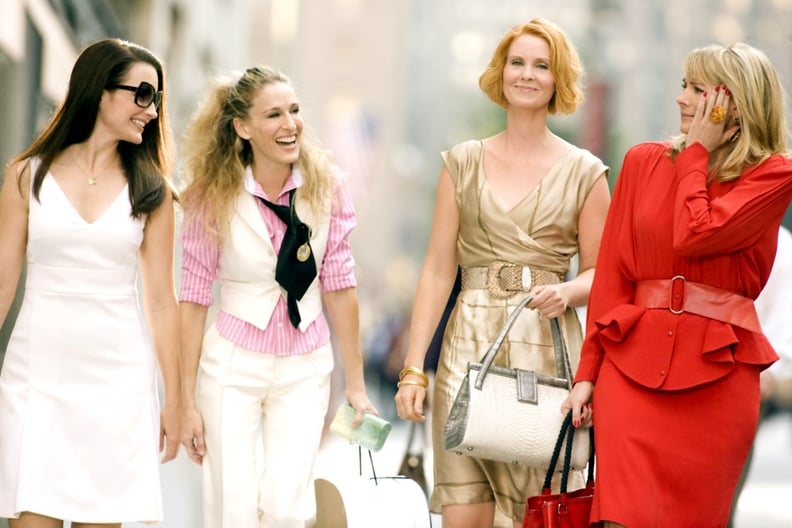 Sex And the City
Before Darren Star created Younger, he was the mastermind behind the iconic comedy of the 2000s. Following the intertwined lives of four friends in Manhattan and their tangled love lives, the show was groundbreaking in its unabashed depictions of female sexuality, as well as its emphasis on the friendship between the women as much as their romances.
Where to watch: Amazon Prime

02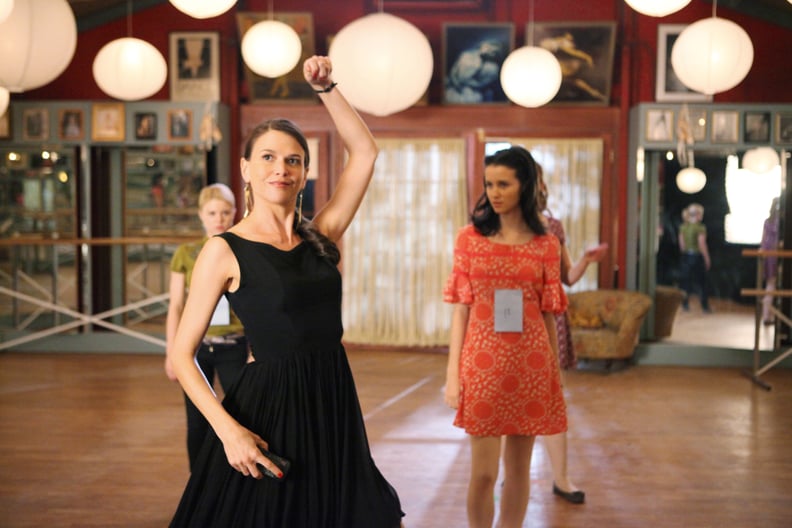 Bunheads
If you love Sutton Foster's quirky, wry leading-lady charm as Liza Miller, you'll definitely dig Bunheads. The short-lived ABC Family series centered on Foster's Michelle, a Vegas showgirl who impulsively marries her longtime admirer and moves to his small town, where she teaches dance at his mother's ballet school. It's a female-driven story, like Younger, and gives Foster the chance to show off her serious Broadway chops, too!
Where to watch: Amazon Prime, Hulu

03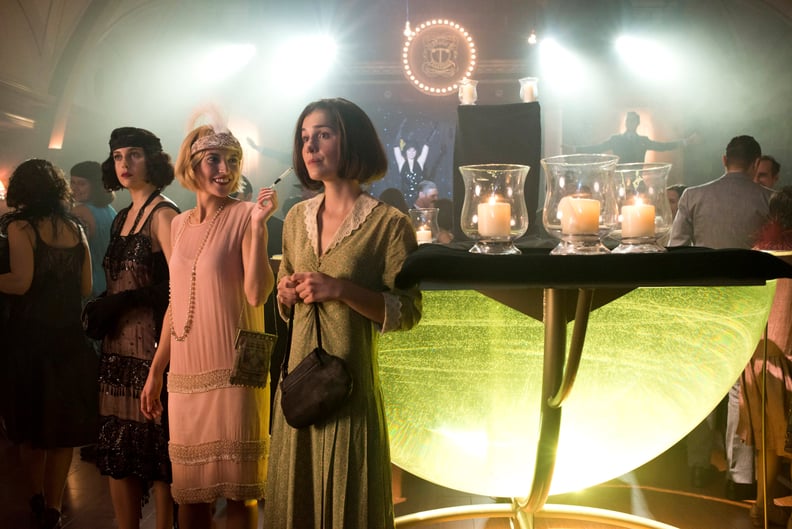 Cable Girls
The heart of Younger's drama comes from its heroine's huge lie about her identity. Cable Girls has a similar premise, but with much higher stakes and a period setting. Alba, a young woman with a checkered past and debts to pay, steals the name of a bystander and joins a 1920s Madrid telephone company as "Lidia." Although she befriends several of her coworkers and falls for one of the managers, there's also the little problem that her long-ago love is a higher-up in the company, too. Like Younger, it's got a complex love triangle and awesome gal pals.
Where to watch: Netflix

04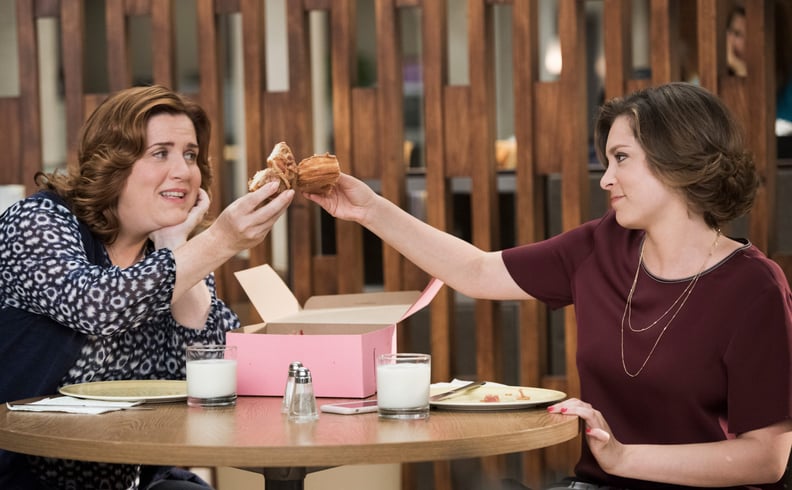 Crazy Ex-Girlfriend
The lie at the center of Younger's premise is handled with a light touch, but Crazy Ex-Girlfriend gleefully deconstructs the whole lie-to-get-ahead trope through the story of its intrepid antiheroine, Rebecca Bunch, who turns her life inside out to follow (or stalk) her high school camp crush to West Covina, California. It combines workplace dynamics and an unexpected girl squad with a satire of rom-coms. Oh — and it's a musical satire, too.
Where to watch: Netflix, Amazon Prime

05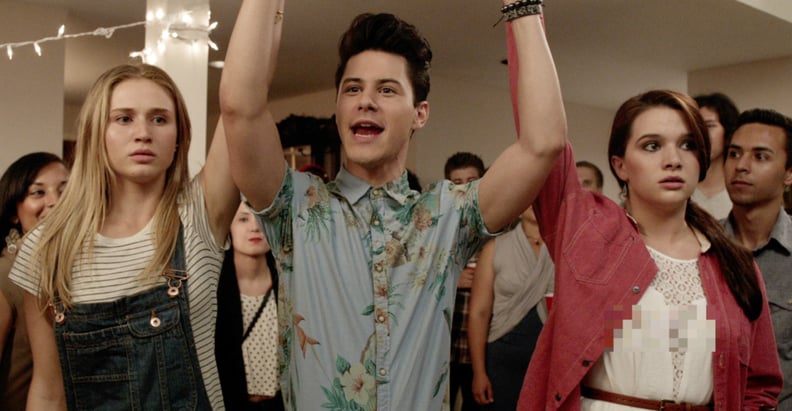 Faking It
Taking the "lie for a good cause" into high school makes for a lot of comedy (and some drama) on Faking It. The teen series kicks off with a pair of female best friends being mistaken for a lesbian couple and just going with it, especially when their popularity skyrockets. Of course, both begin developing feelings for each other and for other people, complicating matters more and more.
06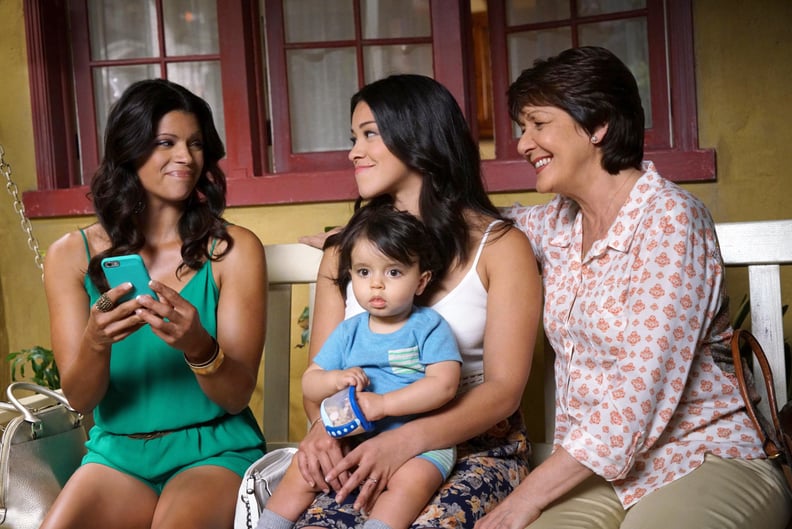 Jane the Virgin
Equal parts warm-and-fuzzy family dramedy and on-point telenovela satire, Jane the Virgin has the same salty-and-sweet mixture that endears fans to Younger. As the title suggests, the show revolves around Jane, a virgin who's accidentally artificially inseminated, and the growing network of family that comes from this mistake. At its heart, though, are the three generations of women who love and fight, and always support each other through the happiest and hardest moments of life.
Where to watch: Netflix, iTunes, Amazon Prime

07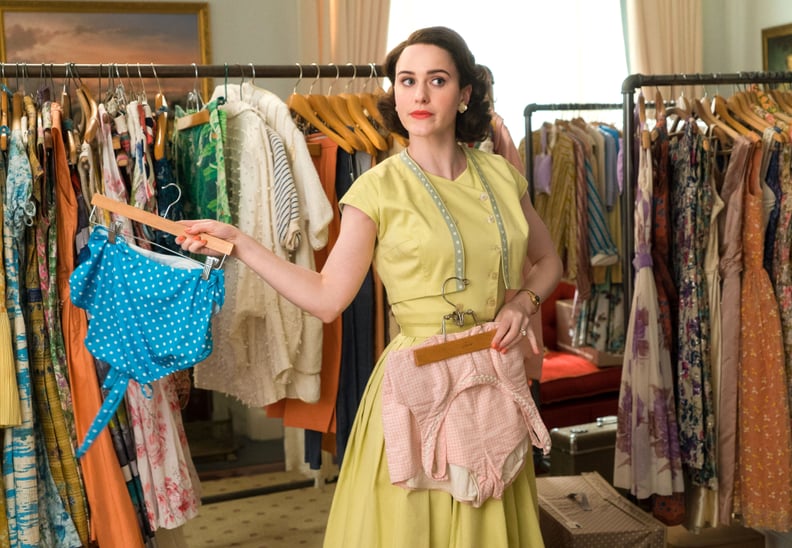 The Marvelous Mrs. Maisel
From Amy Sherman-Palladino, the pen behind Gilmore Girls and Bunheads, comes The Marvelous Mrs. Maisel. Like Younger, it's a sharply-drawn comedy centering on women with developing careers and messy personal lives — but with 1950s gender politics on top of it all. The wit, humor, and warmth are sure to fit right into the tastes of Younger fans.
Where to watch: Amazon Prime

08
New Girl
Just as Younger quickly surpassed its initial premise, so did New Girl. At first, it was a standard odd-couple sitcom about a quirky, naive young woman moving in with three mismatched guys after being dumped. But over the years, it turned into a true ensemble comedy about a surprising group of friends, just as Younger has leaned into its rich supporting cast in recent seasons.
09
Teachers
Teachers, which shared the TV Land network with Younger, also shares its sharp-tongued humor and ensemble of messy but compelling female characters. The sitcom features a group of unconventional teachers who misbehave and get up to all sorts of mischief. It's a more satirical comedy than a traditional sitcom, but still with plenty of heart.
Where to watch: Amazon Prime
10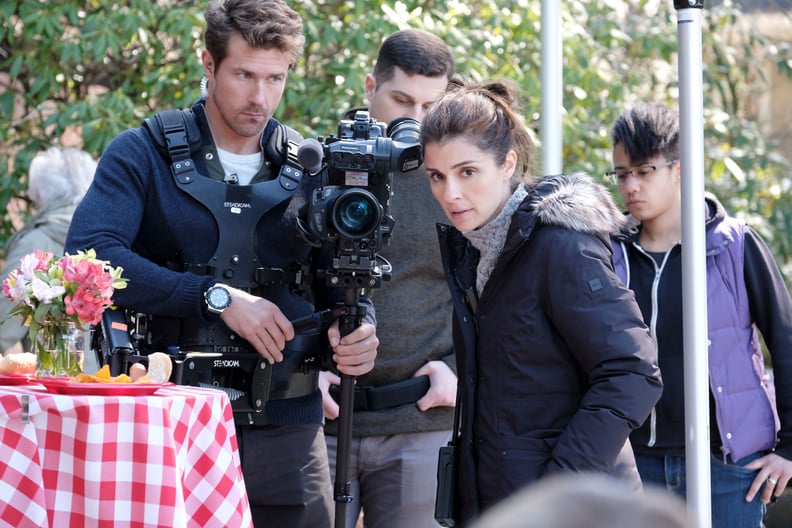 UnReal
Think the deceptions in Younger are drama-packed? Try UnReal on for size. The darkly funny, sometimes melodramatic series centers on Rachel, a producer on a Bachelor-style reality series whose job duties include a fair bit of manipulation and straight-up lies, all in the name of good TV. Of course, nothing goes as planned, and the lies and the truth begin to blur in uncomfortable ways.
Where to watch: Hulu