Tyler, the Creator Teases "Call Me If You Get Lost" Project
Tyler, the Creator Teases New Music With Cinematic Trailer Featuring Unexpected Cameo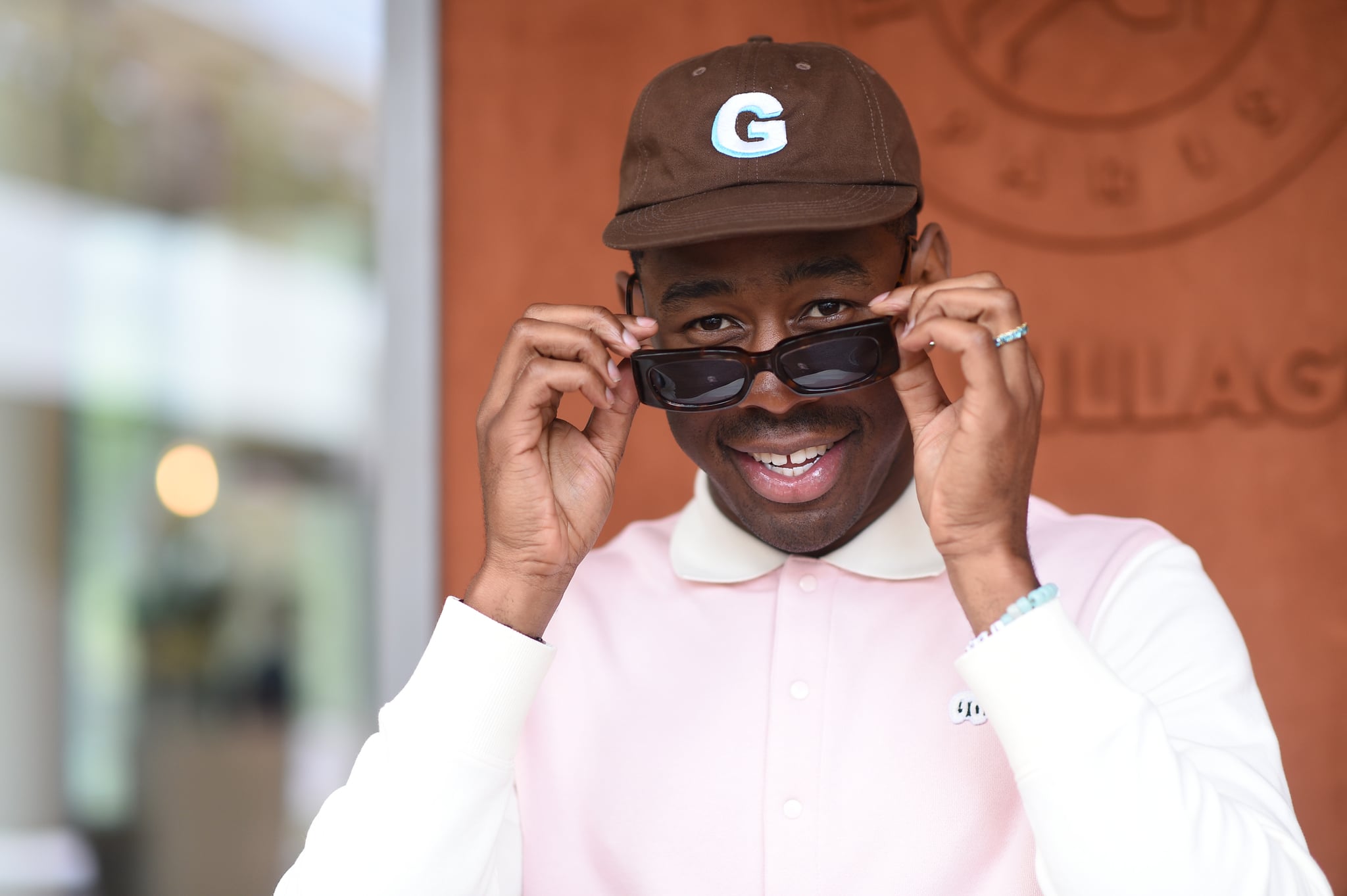 Image Source: Getty / Stephane Cardinale
Tyler, the Creator is up to something. A little over two years after releasing his Grammy-winning fifth studio album, Igor, the eccentric and aesthetically-inclined rapper shared mysterious teasers to Instagram, Twitter, and YouTube with little explanation.
Titled "Side Street," the under-a-minute video shows Tyler in the throes of a passionate kiss taking place atop the hood of a pink sports car. Tyler parts ways with his flame and her dog shortly before she is joined by her apparent boyfriend, played by Odd Future member Taco Bennett. (The Wilds fans: said flame is none other than Helena Howard, who played Nora!) The words "call me if you get lost" fill the screen as the video comes to an end.
So what's going on here exactly? Are "Call Me If You Get Lost" or "Side Street" the names of upcoming singles? Will one be the name of his next full-length release? Tyler has yet to formally announce a sixth studio album, but he has consistently released a new album every two years dating back to his debut, Goblin, in 2011, making it likely that new music is indeed on the way.