Will Tom Holland's Uncharted Be Available to Stream?
Here's When Tom Holland's "Uncharted" Will Be Available to Stream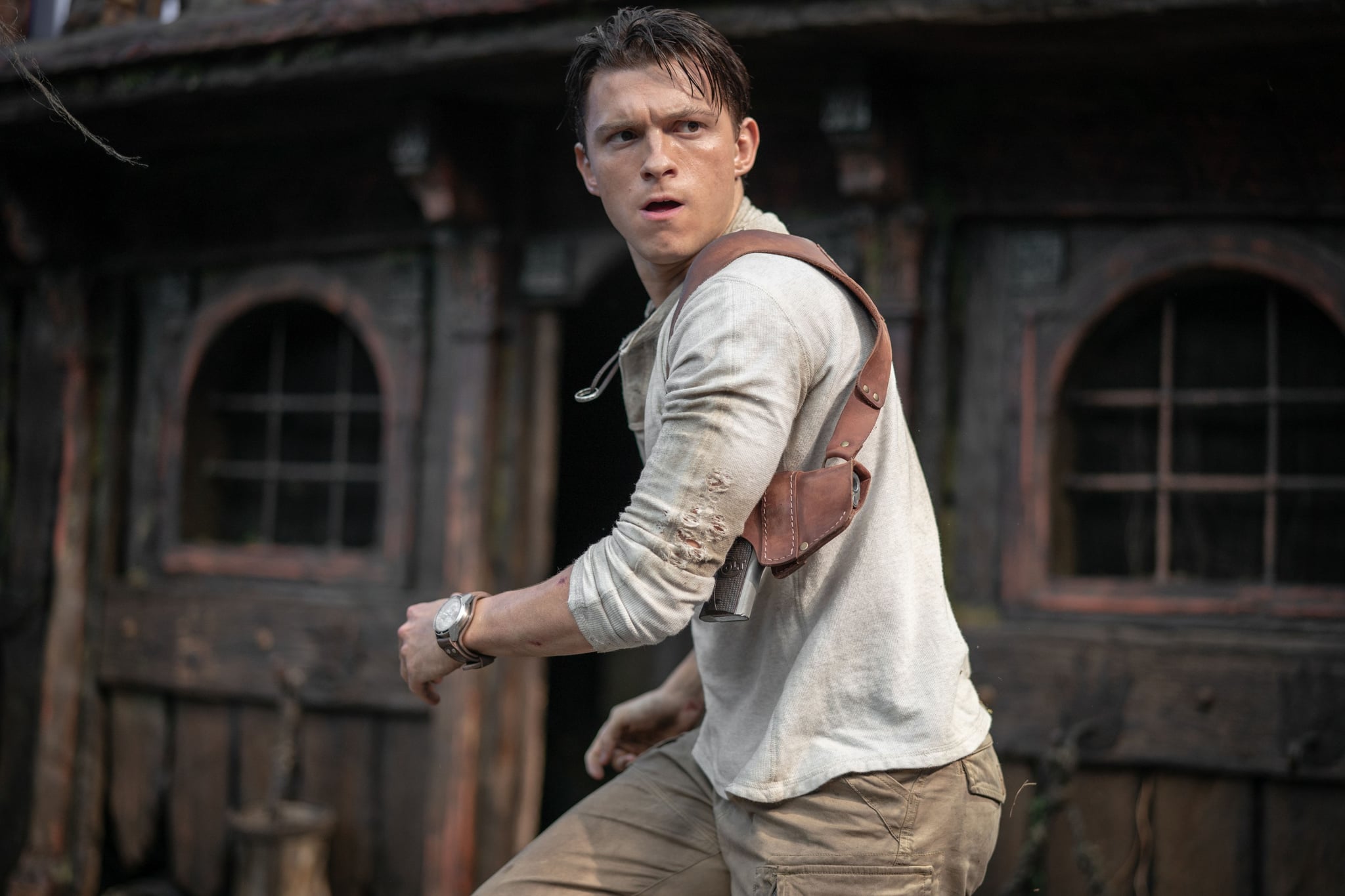 Following a difficult two years for movie theaters due to the COVID-19 pandemic, things are slowly starting to get back to normal. At the height of the pandemic, several titles were released both in theaters and on streaming services, but as normalcy is resuming, more movies are having exclusive theatrical releases, like "Uncharted." The film, which is based on the Playstation game series of the same name, has a star-studded cast featuring Tom Holland, Mark Wahlberg, and Antonio Banderas and releases exclusively in theaters Feb. 18, 2022.
What is "Uncharted" About?
"Uncharted" is filled with adventure and action to keep you glued to the screen the entire time. The film follows lead characters Nathan "Nate" Drake (Tom Holland) and father-figure and veteran treasure hunter Victor "Sully" Sullivan (Mark Wahlberg) as the two seek to find the lost fortune of explorer Ferdinand Magellan. Seems easy enough, right? The pair's journey to the treasure is constantly thwarted by the greedy and heartless Santiago Moncada (Antonio Banderas), who is desperate to claim the fortune first. Amidst this incredible mission to obtain the treasure, Drake also must follow clues that lead him to a different kind of treasure — his long-lost brother.
Will "Uncharted" Be Available to Stream?
The short answer is yes, just not quite yet. According to The Hollywood Reporter, "Uncharted"'s distributor, Sony Pictures Entertainment, signed a deal with Netflix and Disney+ in April 2021 that will bring any Sony Picture releases from 2022 to 2026 to the platforms. The deal gives Netflix first dibs on the releases following a DVD/Blu Ray/VOD release window, and then brings the titles to Disney+ (including Disney-owned networks like ABC, Freeform, and FX) after the Netflix window closes. So, it looks like "Uncharted" will be available to watch on VOD around three months after the theatrical release, but we'll have to wait a bit longer to watch it on our favorite streaming platforms.
With "Uncharted" releasing soon, refresh yourself with the movie by watching the trailer ahead! "Uncharted" hits theaters Feb. 18, 2022.