Gird Your Loins, Vikings Fans: Things Are About to Get Steamy Between Lagertha and Heahmund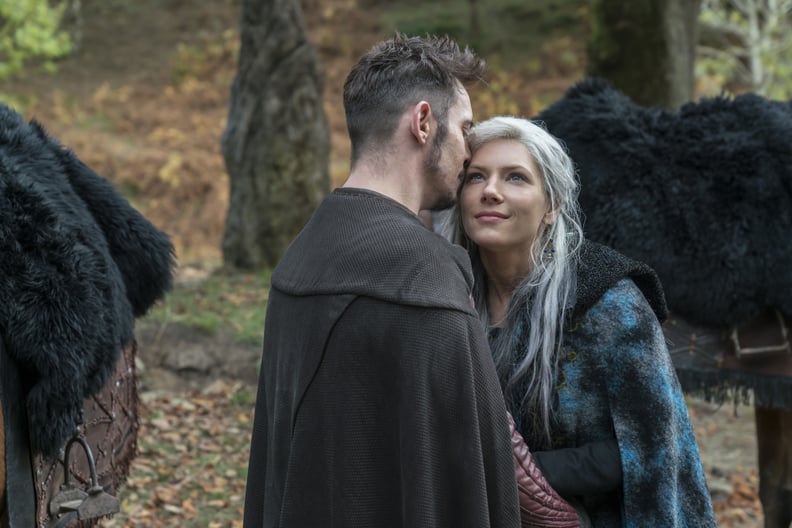 History
Vikings has returned for the second half of its fifth season, and while there have already been a few ups and downs (and bloodshed, as per usual), it looks like things are going to take a seriously romantic turn.
In exclusive photos from the Dec. 5 episode, "Murder Most Foul," Lagertha (Katheryn Winnick) sidles up to Bishop Heahmund (Jonathan Rhys Meyers). Seeing her share a passionate kiss with Heahmund's character is exciting for a number of reasons, but chief is that few people are more deserving of happiness than Lagertha. She's lost some of her greatest loves, including Ragnar (Travis Fimmel) and Astrid (Josefin Asplund), which has left her cold to the prospect of moving forward with someone new. But will this religiously devout man be the one who breaks her shell? It certainly seems so.
Whether you're voting for him to be her soulmate or not, get a sneak peek at their steamy connection ahead.