Key and Peele Are Demonic Brothers in Halloween-Ready "Wendell & Wild" Teaser
"Kat, time to face your demons," the trailer for Jordan Peele and Henry Selick's Halloween-ready stop-motion movie "Wendell & Wild" begins. And face her demons, teenage protagonist Kat does, encountering two who attempt to persuade her to help them return to the land of the living.
Director Selick is also known for helming "Coraline" and "The Nightmare Before Christmas," and "Wendell & Wild"'s beautiful and unsettling stop-motion animation style is reminiscent of both. Beloved comedy duo Keegan-Michael Key and Peele voice the two titular demons, Wendell and Wild, and Peele — known for modern horror classics like "Get Out" and extraterrestrial thriller "Nope" — cowrote the script with Selick and serves as a coproducer.
For Selick, the comedy-horror-drama is rich with social commentary, featuring "kids that get kicked out of school and put on the school-to-prison pipeline, and exaggerated elitist villains, who want to build a prison [to separate undesirables]," he told IndieWire on Sept. 6. "The underworld in our film is a hell, but it's not the hell," he explained to Forbes. "It's a place for the souls of the danged, not the damned, and who are the danged? Crooked lawyers. Some of those DMV workers, maybe a few meter maids—people that are bad, but not evil."
For the stop-motion animation, he wanted to go for a more raw and authentic look than what production studio Laika — the force behind "Coraline" — often favors. "I wanted the stop-motion to be more obviously stop-motion," he said. "There's more flaws in it. We shot more on 2s, even 3s. Laika does the prettiest stop-motion in the world, but sometimes I feel like it's CG and I wanted to make our film look a little rougher."
While "Wendell & Wild" was originally supposed to center on Angela Bassett's character, the nun Sister Helley, Peele suggested that Lyric Ross's Kat be the focus, according to a Sept. 6 Nerdist feature. For Kat's aesthetic, Selick referenced a variety of Black punk bands, including Poly Styrene's band X-Ray Spex, and drew inspiration from fashion at the Afropunk festival. "I just was floored by how insanely creative and beautiful some of the looks and costumes and attitudes are," Selick told the outlet. "And it's, you know, it's an outsider group. It's never been a mainstream thing, and that really spoke to me and to Jordan."
Selick also noted that he began working on the project with Peele prior to the release of "Get Out," and in an interview with Polygon also shared on Sept. 6, he revealed that Peele was incredibly worried that "Get Out" was going to flop. "Two weeks before his first feature film, 'Get Out,' was gonna be releasing, he said, 'We gotta go out and pitch it now! We gotta go out now, because what if 'Get Out''s a failure?' I said, 'Look, look, you're too nervous to do this. You just have to trust it's gonna work out.'" Fortunately, "Get Out" went on to receive massive acclaim. "Then 'Get Out' is this amazing hit, because it's such a good film," Selick added. "And then suddenly, all doors are open."
Ahead, check out "Wendell & Wild"'s release date, cast, plot, and trailer.
01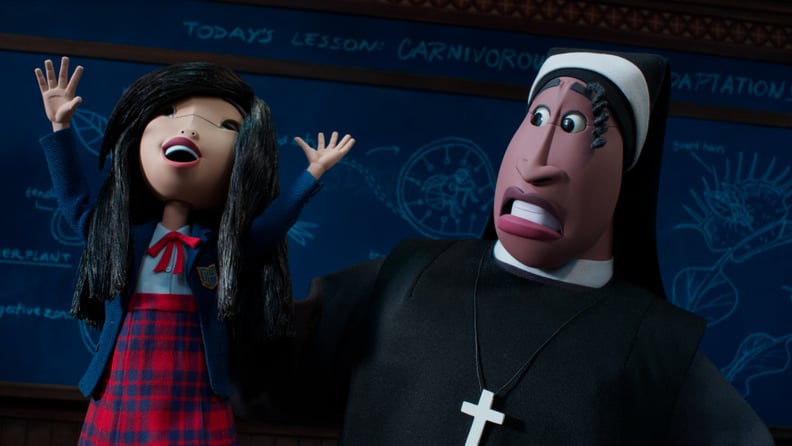 "Wendell & Wild" Cast
"Wendell & Wild" stars Keegan-Michael Key as Wendell and Jordan Peele as his demon brother, Wild. Additionally, Lyric Ross voices Kat and Angela Bassett plays the nun Sister Helley, and James Hong, Ving Rhames, and Sam Zelaya are also included in the voice cast.
02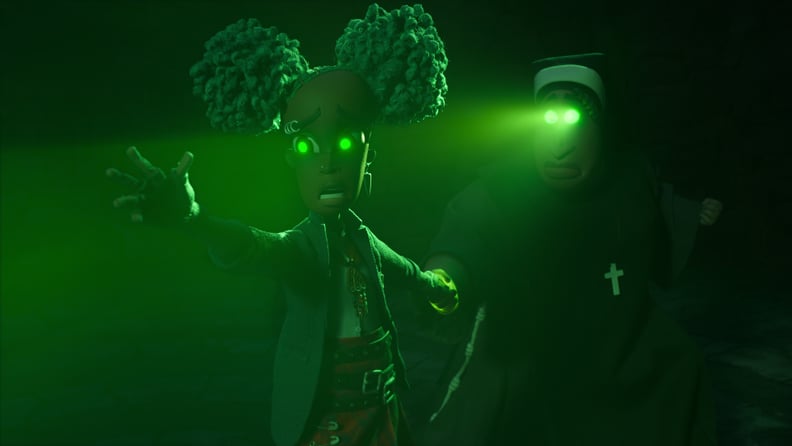 "Wendell & Wild" Plot
"Wendell & Wild" follows two demonic siblings, voiced by Key and Peele, who try to persuade a girl named Kat (Ross) to help them return to the living world.
03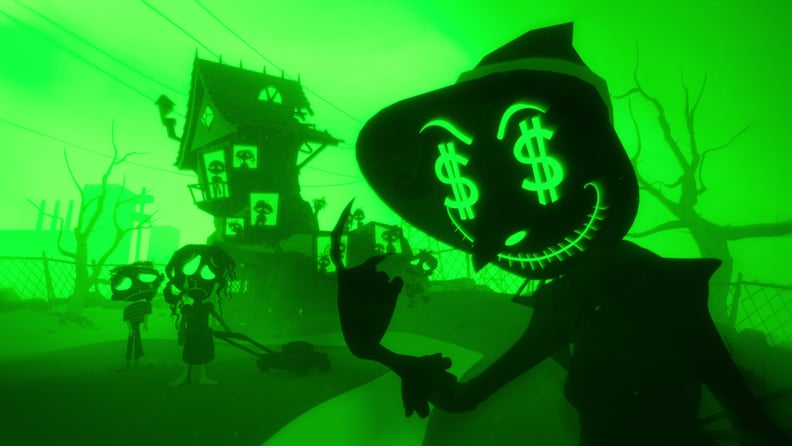 "Wendell & Wild" Release Date
"Wendell & Wild" will be released in select theaters on Oct. 21 and will begin streaming on Netflix on Oct. 28.
04
"Wendell & Wild" Official Teaser