Families of 2 Astroworld Victims Settle Lawsuits Against Travis Scott, Live Nation
Ten people were killed and hundreds were injured after a large crowd surged toward the stage during Travis Scott's Astroworld Festival at Houston's NRG Park on Nov. 5, 2021. Scott has since spoken out about the tragedy in a series of statements, along with Astroworld organizers and Live Nation, and has vowed to refund all concertgoers, as well as pay for the funeral expenses of the deceased victims. On Dec. 9, the rapper spoke in his first interview since the tragedy, opening up about the events that occurred and his involvement.
An ongoing criminal investigation into Astroworld involving the FBI is still underway, and all parties involved are cooperating. "This incident is being thoroughly investigated and reviewed," Houston Mayor Sylvester Turner said in a press conference, per NME. "It is important for us to ascertain what happened, what took place, and what missteps occurred."
Keep reading ahead for everything that's unfolded since the festival's tragic events.
01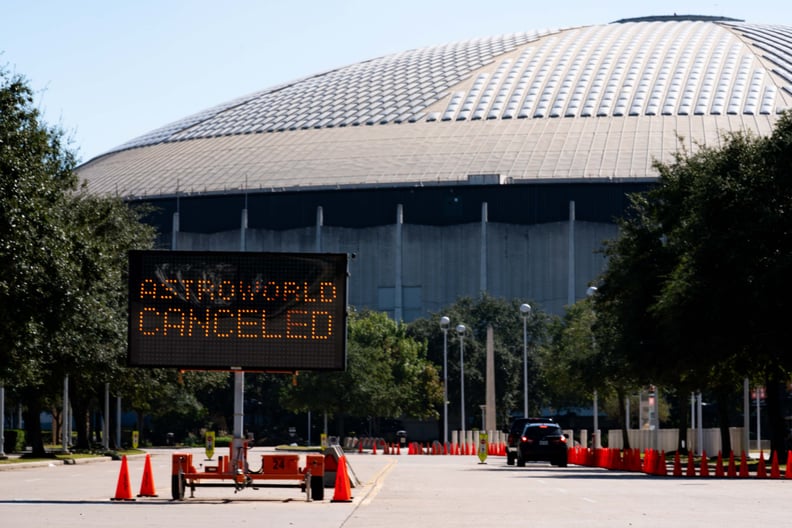 Nov. 5, 2021: 8 People Killed and Hundreds Injured at Astroworld
Eight people were killed and scores of others were injured after a large crowd rushed the stage during Travis Scott's Astroworld Festival in Houston, TX. The incident occurred just after 9 p.m. CT, and about 30 minutes later, the Houston Fire Department initiated a "mass casualty incident," transporting people to hospitals. Of the eight people, one was 14, two were 16, two others were 23, one was 27, and one person's age remains unknown.
"Last night was tragic on many different levels, and this is a very, very active investigation," Houston Mayor Sylvester Turner said in a statement, according to NPR. "And we'll probably be at it for quite some time to determine what exactly happened." Around 50,000 people were in attendance at the time of the tragedy.
Writer Mark Elibert, who attended the festival, shared his experience with Billboard's Dan Rys in an article. "By the fourth or fifth song, there was a girl who walked out in front of me crying, she said she couldn't breathe, that she felt like her ribs were breaking, and a bunch of people were trying to help, calming her down. The show kept going," he recounted. "A few times Travis stopped the show to try to calm people down and try to get people to help each other in the crowd. But it seemed off, and he seemed like he didn't know what was going on. At one point, he looked like he was trying to figure out what was going on in the crowd. Then Drake came on, everyone went crazy."
He continued, "After I got home I started looking at the videos and connecting the dots with what I'd seen. I've seen Travis perform a lot of times. He always had crazy shows. But this was the first time that energy was off."
02
Nov. 6. 2021: Travis Scott Speaks Out
Festival organizers released a statement via Astroworld's Twitter account, announcing the cancelation of day two of the weekend event. "Our hearts are with the Astroworld Festival family tonight — especially those we lost and their loved ones," the statement read. "We are focused on supporting local officials however we can. With that in mind the festival will no longer be held on Saturday."
Shortly after, Scott released a statement of his own, saying, "I'm absolutely devastated by what took place last night. My prayers go out to the families and all those impacted by what happened at Astroworld Festival." He added that Houston PD has his "total support as they continue to look into the tragic loss of life." "Love You All," he concluded.
Kylie Jenner, who was at the festival with her 4-year-old daughter Stormi, shared a statement as well on her Instagram Stories. "Travis and I are broken and devastated. My thoughts and prayers are with all who lost their lives, were injured or affect in anyway by yesterday's events. And also for Travis who I know cares deeply for his fans and the Houston community," she wrote. Kylie also addressed the backlash she received for continuing to post footage from the festival after the incident occurred on her Instagram. "I want to make it clear we weren't aware of any fatalities until the news came out after the show and in no world would have continued filming or performing," she added.
That same day, Billboard reported that concertgoer Manuel Souza filed a lawsuit against Scott and Live Nation, calling the incident a "predictable and preventable tragedy." According to Billboard, the court documents state that the tragedy was the result of "a motivation for profit at the expense of concertgoers' health and safety" and the "encouragement of violence." "Defendants failed to properly plan and conduct the concert in a safe manner," Souza's attorney, Steve Kherkher of the firm Kherkher Garcia LLP, wrote. "Instead, they consciously ignored the extreme risks of harm to concertgoers, and, in some cases actively encouraged and fomented dangerous behaviors."
03
Nov. 8, 2021: Travis Scott Says He'll Cover the Funeral Expenses of Astroworld Victims
In addition to refunding all concertgoers who purchased tickets for the original two-day scheduled music festival, Scott issued a press release, per Rolling Stone, saying he will pay for the funeral expenses of the eight victims. According to Complex, he also announced a partnership with BetterHelp to provide free online sessions with a licensed therapist for the anyone affected by the tragedy and canceled his performance at the Day N Vegas festival, saying he is "too distraught to play."
In a statement to POPSUGAR, Live Nation said, "We continue to support and assist local authorities in their ongoing investigation so that both the fans who attended and their families can get the answers they want and deserve, and we will address all legal matters at the appropriate time."
In a separate statement on Twitter, ScoreMore shared an update on "the steps ScoreMore, Live Nation, and the Astroworld Fest team have been taking" since the tragedy. "We have been working to provide local authorities with everything they need from us in order to complete their investigation and get everyone the answers they are lookin for," the statement said. ScoreMore also said they've met with local authorities to provide information and CCTV footage from the event and are "working on ways to support attendees, the families of victims, and staff, from providing mental health counseling to setting up a health fund to help with costs for medical expenses."
On Nov. 8, NBC News reported that, at that time, more than a dozen lawsuits had been filed against Scott and Astroworld organizers.
04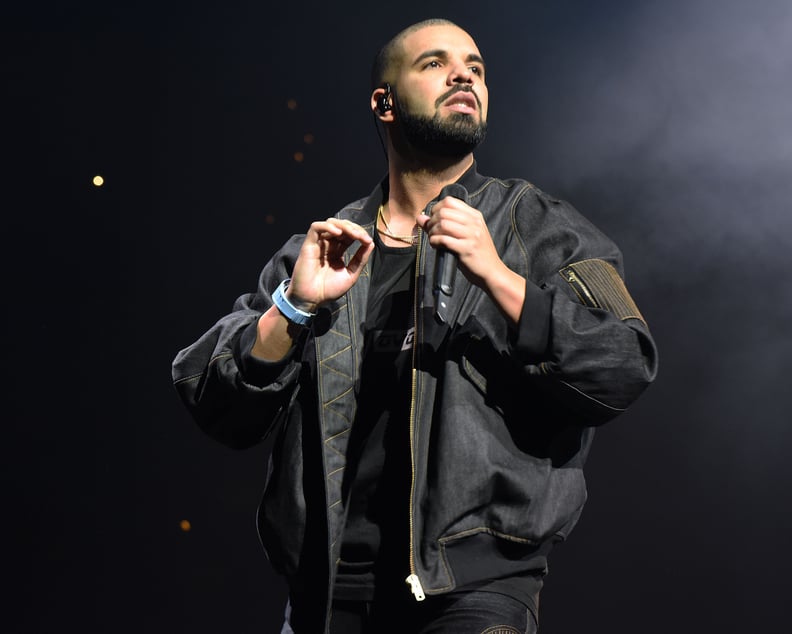 Nov. 8. 2021: Drake Breaks His Silence
Drake, who performed alongside Scott during Astroworld Festival on Friday night, broke his silence on Nov. 8 when the 35-year-old rapper released a statement via his Instagram account in a since-deleted post. "I've spent the past few days trying to wrap my mind around this devastating tragedy," he wrote in a statement shared to nearly 96 million followers. "I hate resorting to this platform to express an emotion as delicate as grief but this is where I find myself." He concluded his statement by offering his prayers and condolences to the families and friends of concertgoers who lost their lives.
05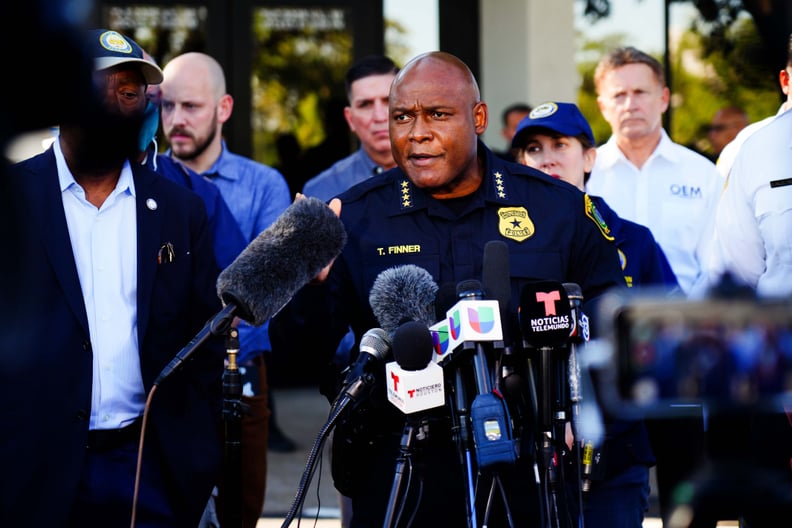 Nov. 8, 2021: House Police Chief Confirms That He Spoke With Travis Scott Prior to Astroworld
Days after the Astroworld tragedy, Houston Police Chief Troy Finner released a statement via the Houston Police Department Twitter account, confirming that he spoke to Scott and his team prior to the festival to express safety concerns.
"I met with Travis Scott and his head of security for a few moments last Friday prior to the main event," it read. "I expressed my concerns regarding public safety and that in my 31 years of law enforcement experience I have never seen a time with more challenges facing citizens of all ages, to include a global pandemic and social tension throughout the nation. I asked Travis Scott and his team to work with HPD for all events over the weekend and to be mindful of his team's social media messaging on any unscheduled events. The meeting was brief and respectful, and a chance for me to share my public safety concerns as Chief of Police." Finner added that a criminal investigation remains ongoing.
https://twitter.com/houstonpolice/status/1457788638805200905
06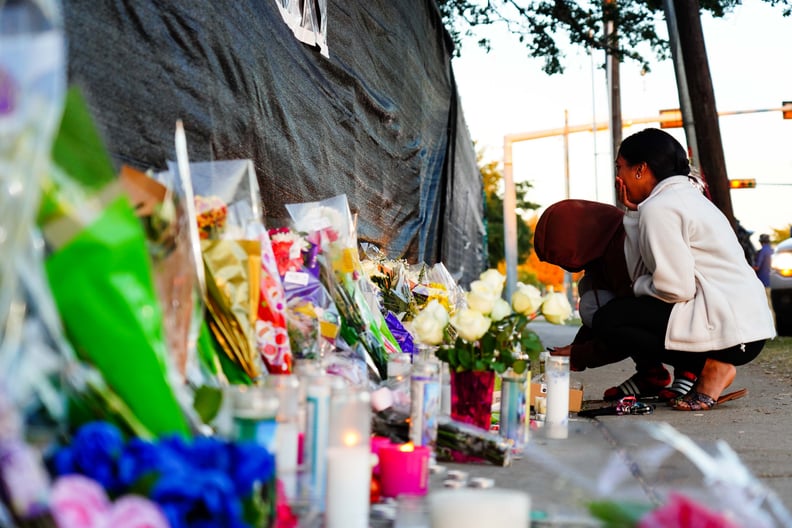 Nov. 9, 2021: FBI Joins the Criminal Investigation Into Astroworld Tragedy
As previously stated by Houston's police chief, an ongoing criminal investigation for Astroworld involved the Houston Police Department and the city of Houston, but on Nov. 9, KPRC 2 Houston reported that the FBI joined the investigation. "We're working to figure out which entity can do that investigation," Harris County Judge Lina Hidalgo told the outlet, "because there's so many different players."
07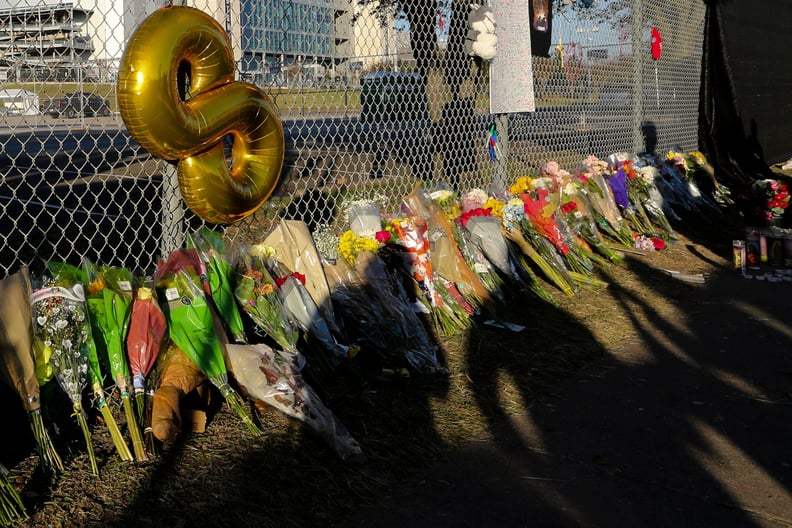 Nov. 11, 2021: Ninth Person Dies Following Astroworld Tragedy
CNN reported that Bharti Shahani, 22, died on Nov. 10 after attending Astroworld Festival. Shahani, who was a student at Texas A&M University, had been on a ventilator in critical condition due to the injuries she suffered at the concert. "This was her first music festival, our first music festival. She was looking forward to it. She had her outfits planned," Namrata Shahani, Bharti's younger sister, told the outlet. She added: "For the first time in her life, she just wanted to have fun and that was taken from her."
08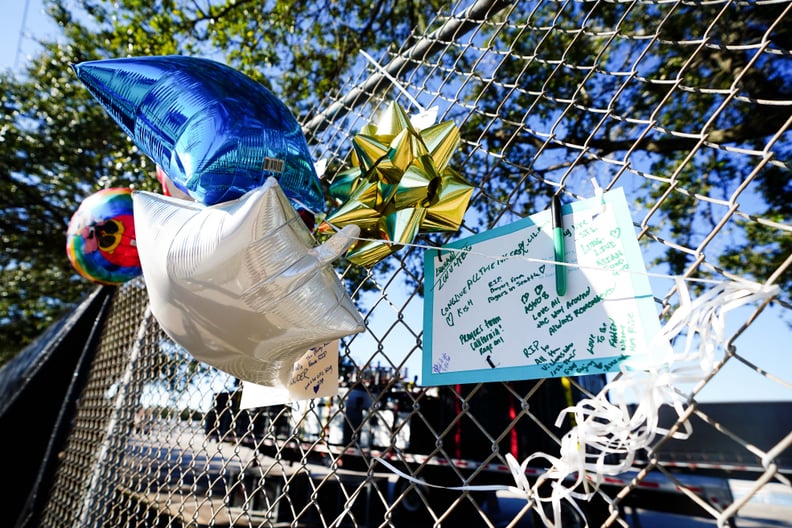 Nov. 14, 2021: 9-Year-Old Boy Dies From Astroworld Injuries
Variety reported that Ezra Blount died on Nov. 14 after he had been on life support from being injured at the festival. "The Blount family tonight is grieving the incomprehensible loss of their precious young son," the Blount family's attorney Ben Crump said in a statement, according to the outlet. "This should not have been the outcome of taking their son to a concert, what should have been a joyful celebration. Ezra's death is absolutely heartbreaking. We are committed to seeking answers and justice for the Blount family. But tonight we stand in solidarity with the family, in grief, and in prayer." Blount was the 10th fatality from Scott's concert.
09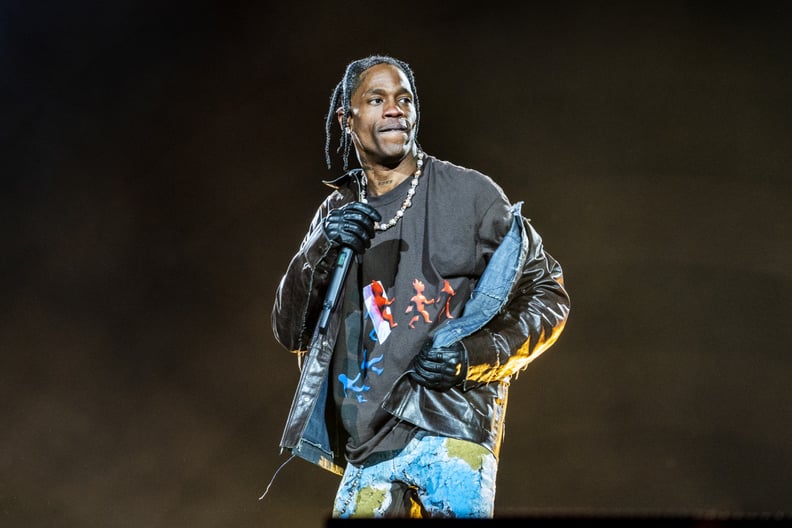 Dec. 6, 2021: Travis Scott Requests the Dismissal of Several Lawsuits Against Him
According to documents obtained by CNN, the rapper asked for the lawsuits against him and his companies, Jack Enterprises and Cactus Jack, to be dropped. In response to a civil suit, Scott denied responsibility for the deaths and injuries sustained at his festival. At that time, there were 275 lawsuits in total.
10
Dec. 9, 2021: Travis Scott Speaks Out For the First Time Since Astroworld
Scott broke his silence just one month after the Astroworld tragedy. In his first interview since, Scott sat down with "The Breakfast Club"'s Charlamagne Tha God for a 51-minute conversation about what occurred on Nov. 5. During the interview, Scott was asked when he became aware of fans' injuries and casualties. "I didn't know the exact details until minutes before the press conference [after my set]," he said. "And even at that moment you're kind of just like, 'Wait, what?'"
The rapper also denied hearing any distress from people in the crowd that would prompt him to stop the show immediately. "It's so crazy because I'm that artist too — anytime you can hear something like that, you want to stop the show," he said. "You want to make sure fans get the proper attention they need. Anytime I could see anything like that, I did. I stopped it a couple times to just make sure everybody was OK. And I really just go off the fans' energy as a collective — call and response. I just didn't hear that."
Scott stated that, moving forward, he will work on creating a safer space for his fans to attend his shows. "That's something I've been working on for a while, is creating these experiences and trying to show these experiences are happening in a safe environment," he said. "Us as artists, we trust professionals for when things happen that people can leave safely. And this night was just like a regular show, it felt like to me, as far as the energy. It didn't feel like, you know . . . people didn't show up there just to be harmful. People just showed up to have a good time and then something unfortunate happened and I think we really just got to figure out what that was."
11
March 9, 2022: Travis Scott Launches Project HEAL
On March 8, four months after the Astroworld Festival tragedy, Scott announced via Instagram that he launched Project HEAL, a $5-million initiative aimed at marginalized and at-risk communities. "Over the past few months I've been taking the time and space to grieve, reflect and do my part to heal my community," his statement began. "Most importantly, I want to use my resources and platform moving forward towards actionable change. This will be a lifelong journey for me and my family."
The 31-year-old rapper went on to explain how he hopes that Project HEAL can offer real solutions when it comes to ensuring the safety of concertgoers at large-scale events going forward. He also added that the victims of the Astroworld tragedy will remain in his heart forever.
He concluded: "Giving back and creating opportunities for the youth is something I've always done and will continue to do as long as I have the chance. This program will be a catalyst to real change and I can't wait to introduce the rest of the technology and ideas we've been working on. See you all so soon 🤎🤎🤎"
You can read Scott's note in full above.
12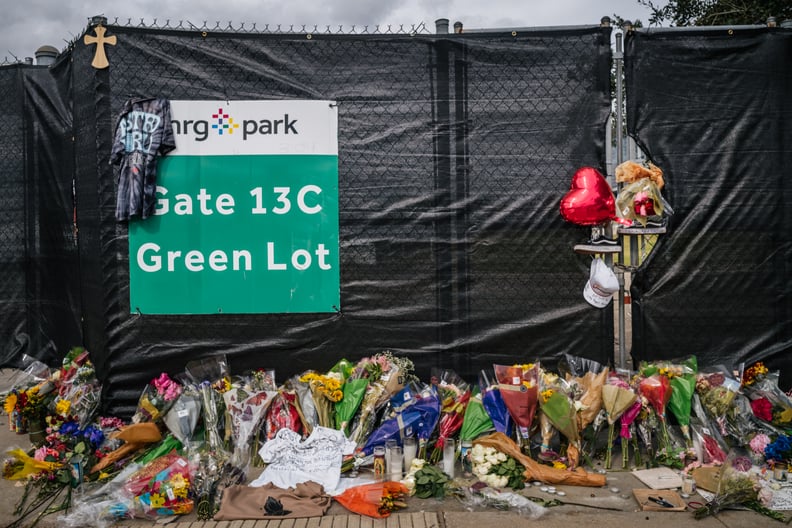 Oct. 21, 2022: Families of 2 Astroworld Victims Settle Lawsuits With the Event's Organizers
On Oct. 21, nearly one year after the tragic events at Astroworld occurred, multiple outlets reported that families of two people who died during Scott's Houston music festival settled the wrongful death lawsuits they filed against event organizers Live Nation. Settlement terms for both cases are not known. KTRK-TV was the first to report that the family of 16-year-old Brianna Rodriguez, one of the 10 Astroworld victims who were killed, settled their lawsuit.
Tony Buzbee, the attorney representing the family of 21-year-old Axel Acosta (another Astroworld victim), and his office did not immediately respond to POPSUGAR's request for comment, but in a written statement to CNN, Buzbee wrote, "Victim Axel Acosta was a beloved son, brother, and student. He was kind and loving. He is greatly missed. Please keep his family in your prayers."
The Acosta and Rodriguez families are among the 125 plaintiffs who sued Live Nation and Scott last year. At this time, no other settlements have been reported.